Case study
The Eco Larder CIC
We interviewed the husband and wife team behind Edinburgh's first zero waste shop. A community interest company putting planet and purpose before profits.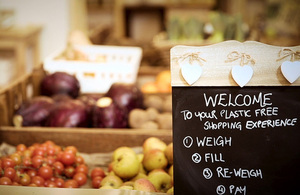 The Eco Larder is a community interest company (CIC) based in the Haymarket area of Edinburgh. Opened by Matthew and Stephanie Foulds in November 2018, it's the city's first zero waste supermarket.
The zero-waste movement encourages the redesign, recycling and reuse of materials and products. This helps to limit the amount of rubbish sent to landfill, for incineration or to the ocean.
The Eco Larder case study video
You can watch our Eco Larder interview with captions on YouTube (3m 42s).
Their inspiration
Matthew and Stephanie decided to set up the Eco Larder to make it easier for Edinburgh residents to reduce their plastic waste. They were also inspired by the birth of their daughter Jasmina.
Stephanie explained:
When we were eight months pregnant we realised how much plastic was involved with having a child. We wanted to offset that wastage by reducing our own plastic. In Edinburgh there wasn't that possibility so we thought, why not start one ourselves?
Listen to our podcast as Matthew and Stephanie explain how they set up the Eco Larder and why they chose to be a community interest company.
The shop is plastic and package free and they stock items that assist with living a zero waste lifestyle. These includes bamboo toothbrushes, shampoo bars and cloth bags.
They're also Scotland's first ecobrick drop off point. Ecobricks are plastic bottles filled with non-recyclable plastic packaging and waste to create a solid, reusable building block.
Benefiting their local community
From the start, they wanted the shop to become part of the local community. They also wanted to embed a social purpose in the company's values. After registering as a private limited company in July 2018, they then chose to convert to a community interest company (CIC).
Matthew explained:
We were aware that we were taking on more than just a business for ourselves. This was going to be a real social and community effort.

We did consider forming as a charity but once we'd started to look into that, it looked too complicated. It was just Steph and I starting it and we wanted to get cracking, so we chose a CIC. It seemed to be the best fit.
A CIC is a type of limited company which operates to provide a benefit to the community they serve. The company has limited liability status and can deliver returns to investors. However, the main purpose of a CIC is for community benefit rather than private profit.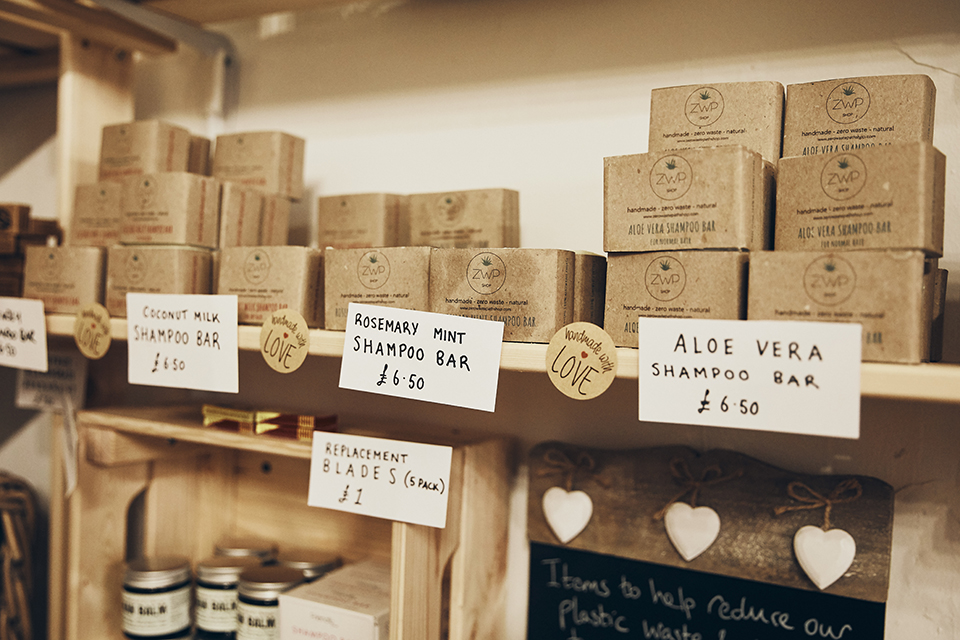 CICs must submit a report each year detailing how the company or any activities have benefitted the community. The Eco Larder puts any profits towards environmental charities and local clean-up missions. They arrange community events such as local beach clean ups and educational workshops.
Matthew said:
A big part of being a CIC is to be able to show its social impact. We collect all kinds of data on the plastic we save in the store and as part of our beach cleans ups, but also the upcycling and the sustainability workshops that we run throughout the year.

This means we'll be able to put a detailed report together and hopefully show that the store has made a change for the better.
Becoming a CIC meant that there were different streams of funding available to them when setting up the business. They were able to apply for a £5,000 grant from Firstport – Scotland's development agency for social enterprises.
They also received further support from the local community. They crowdfunded over £22,000 and worked with social enterprises and volunteers to source produce and renovate the shop. They sought business advice from their accountant and also spoke to Zero Waste Scotland.
The couple credits their volunteers as playing a major part in their success. They've also used social media and built on local media interest to help promote the business.
Matthew said:
We had a phenomenal response from the crowdfunding, which then built into a lot of followers on our social media and volunteers. Being Edinburgh's first zero waste shop has been a huge thing which is why the media have really been behind us.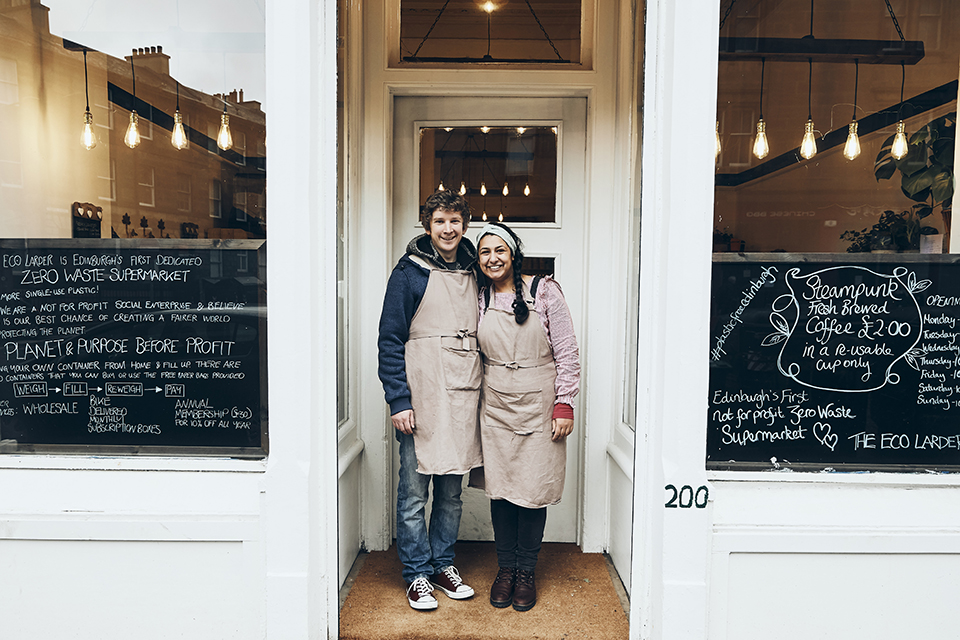 A plastic free future
The first 6 months of running the Eco Larder has been a busy time for the couple and their family. They also run a yoga studio and find it can sometimes be a challenge to balance their work and family life. They hope to employ paid staff to help run the shop, giving them more time for themselves and to develop new initiatives.
As they look to the future, they hope that their shop is just the start of creating a wider community committed to fighting plastic pollution. It's this passion and belief in their cause which drives them forward.
Stephanie explained:
You need to be really hands on, save costs by doing things yourself where possible and be prepared to dedicate yourselves to the business. You're taking deliveries at 7am, at 8am you're posting on social media and 9am you're helping customers. But if you believe in it and you've got a reason for setting up in the first place, it's so much more rewarding.

We're doing this for Jasmina so that she gets to grow up in a world which cares for the environment, for people, for health and well-being. Everything we do is for her.
Published 6 February 2019
Last updated 15 February 2019
+ show all updates
Link to podcast added.
First published.