Paving the way to better business
How a newly upgraded road is transforming rural village life in northern Tanzania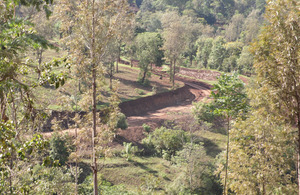 In the foothills of Mount Kilimanjaro, life usually grinds to a halt during the rainy season between March and May. The rains turn the dark red volcanic soil to mud making the steep road between the villages of Lawate and Kibongoto impassable.
The rainy season makes life particularly difficult for Siha district's farmers and livestock owners. Selling milk and farm produce brings in the largest chunk of their income but they can only get a limited amount of their produce to market through the muddy roads. 
"It is very difficult to carry a load on your head on slippery roads" says 49-year-old Dina Kileo. Dina would usually spend 4 hours, twice a week, negotiating the muddy roads to the market in Lawate, to sell her produce.
Cutting travel times to market
Fortunately for Dina and the rest of her community, the UK aid supported Africa Community Access Programme (AFCAP) enabled the local council to start work on upgrading the 3.5 km road that winds up and down the hills between Lawate and Kibongoto in October 2011. The improved road is transforming village life, by giving people better access to medical facilities, schools and markets.
Thanks to the improved road, Dina only spends half the time she used to taking her produce to market. She hopes that, when the work to improve the road finishes in 2013, she will be able to trade much more of her produce. "At the moment, we can only sell the amount we can carry on our heads," she says. "In future, we will be able to transport much more produce to market and buy more goods to take home. And more people will come to our village to buy things that they don't have, like banana, plantain, milk and vegetables. The money they leave behind will bring development to the village."
Better transport, better business
Vick Makundi, a 30-year-old tailor who runs a fashion shop in Lawate, is also eagerly awaiting the completion of the upgraded road. Poor transport has been the biggest barrier to growing her business. "In the rainy season I was often late for work, as I had to walk rather than come by car," she says. "This was not good for business, as I missed customers and didn't have time to make as many dresses as usual."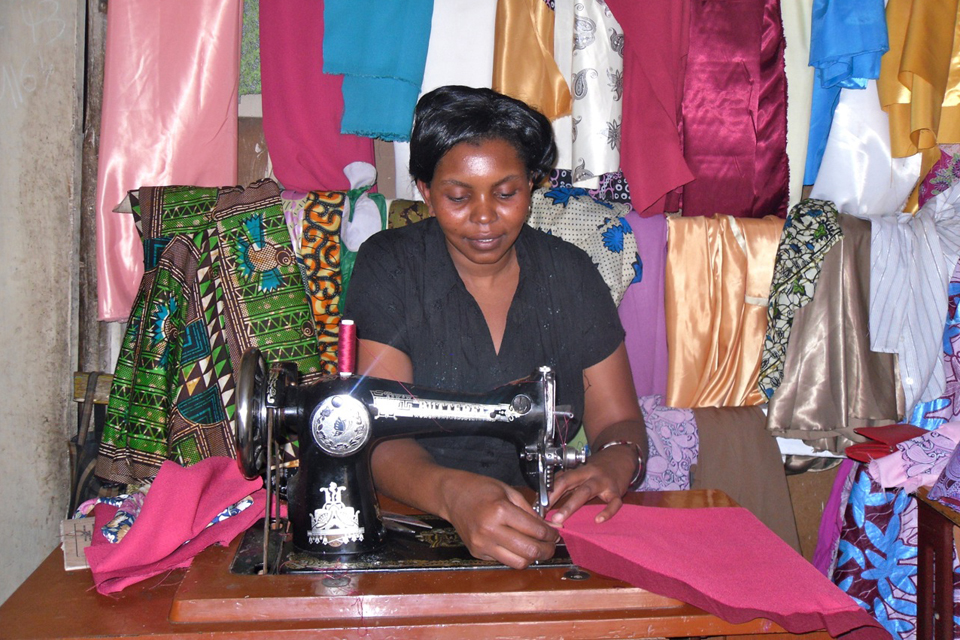 Even in the dry season, transport services only used to run regularly on 2 weekly market days, limiting the number of potential customers. " I will be really happy when the road is completed, as my staff and I will get to work on time and it will bring in more customers," she smiles.
Vick plans to use the extra revenue from the boost in trade the road will bring, to improve her house, expand her business and send all of her children to school.
The road to progress
Only 15% of roads in sub-Saharan Africa are paved or usable in all weathers. AFCAP, funded by UK aid and managed by Crown Agents, is helping to build or improve 200,000 km of rural roads in Africa, enabling millions more people to access vital services and boost their livelihoods through trade.
Published 24 October 2012