Case study
National Conversation on Health Inequalities: the Bromford Deal
This example sets out the work done by the National Conversation on Health Inequalities (NCHI) in supporting tenants into employment.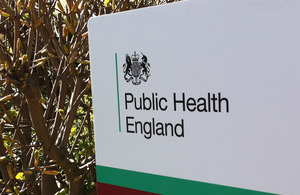 Saida is a 35 year old parent of 2 teenage children living in a deprived area of the West Midlands. While raising her family she studied at college gaining a diploma in Supporting Teaching and Learning in School, and worked in various administrative support jobs.
Things were looking positive for Saida until her circumstances changed quite abruptly. Saida explained:
I had just started a job as a receptionist and was still in my probation period when I got ill. 4 weeks I worked with them and I get ill.

I had to have surgery and after the operation I wasn't able to work for several months. It wasn't a good impression [to make] and I had to resign.

Then there was a death in the family, a very close one. My uncle passed away, and then within weeks my aunty also passed.
Once fit to return to work, Saida applied for Job Seekers Allowance (JSA) but struggled to find employment. A lack of success in finding work, coupled with unrelated family issues, led to a deterioration in her health and wellbeing. Saida said:
I was wanting to do work. I wanted to help myself and get out of this. But there was a problem, first of all it was like my health and after that family issues and a death in the family.

I applied for jobs and wasn't receiving any response. It was very stressful, worrying about the kids, bills, finances, paying rent, everything. I was diagnosed with depression and referred for counselling.
The Bromford Deal
Saida was a customer of the Bromford Housing Group. Bromford is a social enterprise established in 1963 to provide affordable housing to people in the Midlands. It is now a leading provider of affordable homes, care and specialist support services in central England, working across 54 local authorities. More than 60,000 people live in 28,000 Bromford homes.
When customers become Bromford tenants they can sign up to the Bromford Deal. This agreement allows tenants to receive high quality housing and services. In exchange, tenants have a responsibility to contribute to the community by working, being in training or helping others.
Bromford offers a range of employability programmes to support their tenants. This includes an online job search portal and personalised coaching to develop employability skills and offer advice on job search strategies.
More recently they have opened a support, advice and training hub in their Lichfield offices. This acts as a central point to bring services to people. Engagement in education and employment are recognised as important to improving a range of individual and community outcomes, including people's health and wellbeing. The Bromford Skills Manager said:
When you start working with customers and you go into their homes, you open up a can of worms - lots of other barriers why this person is not in work.

You learn that they are suffering from stress or anxiety or depression and you can unpick that this is related to poor living conditions or unemployment.

Many of them do want the help because they know they're getting into a place that's not good.
A helping hand
The housing manager at Bromford referred Saida to a skills advisor who helped with:
developing her curriculum vitae (CV)
writing job applications and covering letters
job search strategies
interview techniques
The Bromford Skills Manager said:
She was fortunate that, you know, the referral came at the right time. Physically she was recovering but mentally she was going down – downhill.
This small amount of additional support delivered one-to-one over the course of a few weeks made all the difference. Saida said:
With the support, I applied and got a job as a receptionist. I am more confident since I got this job. I smile more. I stopped going to the doctors now. I'm just looking forward to my life. Doors are opening for me to do things for myself and my kids.
Improving health and wellbeing through employment
Employment has a direct bearing on Bromford's customers living standards, their personal health and wellbeing, and the wellbeing of the local community at large. Bromford continues to innovate, working in partnership with local health, employment and skills organisations. They develop initiatives that support tenants into work as well as meeting the aims of their partners.
Bromford works with customers to improve their services, and help develop grass roots community services, like clothes banks, of their own. These services meet locally identified need and increase community wellbeing. They even have a dedicated staff team of creative thinkers known as the Innovation Lab that help other staff find solutions to issues. This helps turn tired ideas such as work clubs into support services that actually work for people.
Bromford has also been the driving force behind 'Connect', a social network that helps people learn about:
healthy living
managing their money
developing new skills
volunteering
This network connects people to local work or volunteering opportunities.
Bromford estimates that for every £1 they invest in providing services a further £8 of social value is created. As illustrated by Saida's story, this has a very real impact: helping to raise aspirations, to provide confidence, to enhance health and wellbeing, to improve lives. The Bromford Strategic Research Manager said:
As a housing provider we are in a very good position to understand the community in which we work and the customers that live in our homes.

If you take that across all of the housing providers across the country, that is a huge section of the population, many of whom will experience health inequalities and fit into the category of living in the most deprived areas.
For queries relating to this case study and the NCHI, please contact the programme lead: Lina Toleikyte (Health Equity Unit, Public Health England).
Published 15 September 2015