Case study
National Conversation on Health Inequalities: yoUR Activity
This example sets out the work done by the National Conversation on Health Inequalities (NCHI) levelling the playing field in youth sport.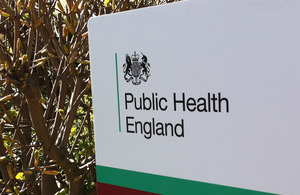 David, a former student at The Carlton Academy, said:
When I first get there on the first lesson and the kids are told; oh you're doing frisbee today, they always moan, they always say; 'oh frisbee, it's just throwing it', but there's actually many different things you can do it … it's beneficial when you actually learn it. It has actually allowed me to participate in sport.
The same old games
According to the DfE (2013) National Curriculum in England: physical education programmes of study – key stages 3 and 4:
A high quality physical education curriculum inspires all pupils to succeed and excel in competitive sport and other physically demanding activities.
Not all students have participated in sport outside of school environments. They can enter school feeling at a disadvantage, which can translate as 'I am not good at sports'.
Research shows that young people become less engaged in activity between ages 14 and 16, which affects their confidence and competence in being physically active as adults. Jonathon, a former student, said:
I came out of primary school hating sport and then in Year 9 (secondary school) I played rugby for the first time and absolutely loved it. So, I have a theory there is a sport for everyone, no matter what you say, there is a sport for you.
The Carlton Academy is a secondary school in Nottinghamshire. Though smaller than average (780 students) it takes in students from a mixed catchment area. This area includes areas with higher levels of social deprivation and complex health needs.
Driven by student interest, and as part of an aim to widen student experiences, the school has been varying the sports it offers to increase participation. Recognising the school's desire to innovate, the Youth Sport Trust approached Carlton Academy to become involved in their coaching programme; yoUR Activity.
yoUR Activity
The Youth Sport Trust is an independent charity which aims to change young people's lives through sport.
'Sporting Promise - yoUR Activity' is a school sport programme for young people aged 14 to 16. Created by Youth Sport Trust and sports governing bodies, in partnership with Matalan and Sporting Pro. The programme aims to re-engage young people with sport, using peer-led sport and activity programmes.
The programme is in place in 10 partnership areas across England. Each area is allocated 3 alternative or non-traditional sports. One secondary school from each area is given the role of sporting promise champion (SPC). The SPC arranges for sports governing bodies to run sessions involving other schools in the area. The sessions include accredited Young Leadership training, teacher sports courses or sports master classes.
Kathryn Evans, Project Manager - Health, Youth Sport Trust said:
Each school has their own student sports leaders who join the District Leadership Academy where they learn good practice before returning to their schools and using these new skills to support coaching and after-school clubs.
In 2013 and 2014, the programme worked with 50 schools across 23 counties. This academic year it is aiming to reach another 180 new schools, training young leaders from each school.
The impact of yoUR Activity
Within Carlton Academy, yoUR Activity is seen to have health benefits for those participating, building confidence, interpersonal skills and widening access to physical activity. This is further supported by an independent evaluation of the initiative that found a positive influence on leadership, student motivation and participation in physical activity.
Staff at Carlton Academy are seeing children going back into class happier, more focused and engaged with lessons. This change will have an effect on their educational achievement, which in turn promotes better life outcomes.
The scheme also has a positive impact on the skills and opportunities for young peer leaders. Within Carlton Academy, young leaders worked towards a Level 1 Coaching qualification. Several of these young people took this further and are now employed at the Academy to deliver sports teaching in other schools, gaining valuable employability skills and leadership experience.
Andy Dowling, Partnerships Director, The Carlton Academy said:
We label children too early as sporty or non-sporty. I think you've got to take a bottom-up approach and have the children drive what you do. There's no point us delivering football if nobody plays it so we need to find those sports that are going to engage the children and we can only do that by asking them. Equally, if there's one word that sums up how schools need to approach this it's adaptability. You have to be able to adapt to the environment that you have around your school, maximise the links with local clubs and take advantage of the funding that is available to you.
For queries relating to this case study and the NCHI, please contact the programme lead: Lina Toleikyte (Health Equity Unit, Public Health England).
Published 15 September 2015