Case study
Intellectual Property: Smiffys
Worldwide brand Smiffys share how they enforce their intellectual property rights, helping lead the fight against counterfeit goods.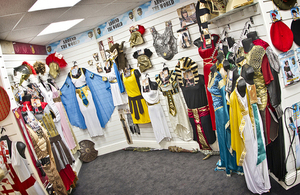 Deciding to go into business is an act that you do out of love and belief in your product, your idea or your industry.
The last thing you expect is for someone to come along and copy your hard work and creativity and use them for their own benefit. Yet it's happening more and more these days. Copying and counterfeiting is a growing trend that businesses face on a daily basis.
One business that knows all too well about this is R H Smith & Sons (Wigmakers) Limited. Today, they're better known as the company behind the fancy dress brand Smiffys. Founded in 1894 as a wigmaker for the NHS and courts, it was only in the 1980s that it diversified and moved into fancy dress. Over the last 35 years, this family business has grown into the UK's leading fancy dress supplier.
Head of Intellectual Property (IP) Enforcement, Sam Lucas, explains:
We serve around 5,000 stockists worldwide. We have offices in China, Australia and US. Due to the spread of Halloween and Carnivals across Europe, operations have expanded by 80% in 5 years. We're now shipping 26 million items a year.
Protecting creativity
With such a big retail and wholesale market, it's no surprise they've seen their fair share of others copying their designs and trading off their good name. But rather than letting the counterfeiters get the better of them, they're using this as the catalyst for change. Thanks to the protection offered by their IP rights, they're working hard to clamp down on these criminals.
The growth of online retailing and the ability of third parties to copy and take advantage of established brands was a key driver in our desire to protect our IP.
The company has a dedicated in-house team to manage their IP rights. They also employed external IP lawyers, trade mark and design attorneys to help build their IP strategy. Smiffys have registered their name and logo as trade marks. They rely on design rights for their costumes and copyright protection for their imagery and website.
We invest heavily in the creation and presentation of our costumes. Due to the creative effort that goes into them, they're protected by unregistered design rights. But we've also registered some designs. This allows us to benefit from the monopoly rights and longer period of protection that registered rights offer.

An important part of our brand strategy is to ensure that we own the copyright in all imagery used for web sales and packaging. This includes obtaining appropriate assignments when a third party takes photographs for us.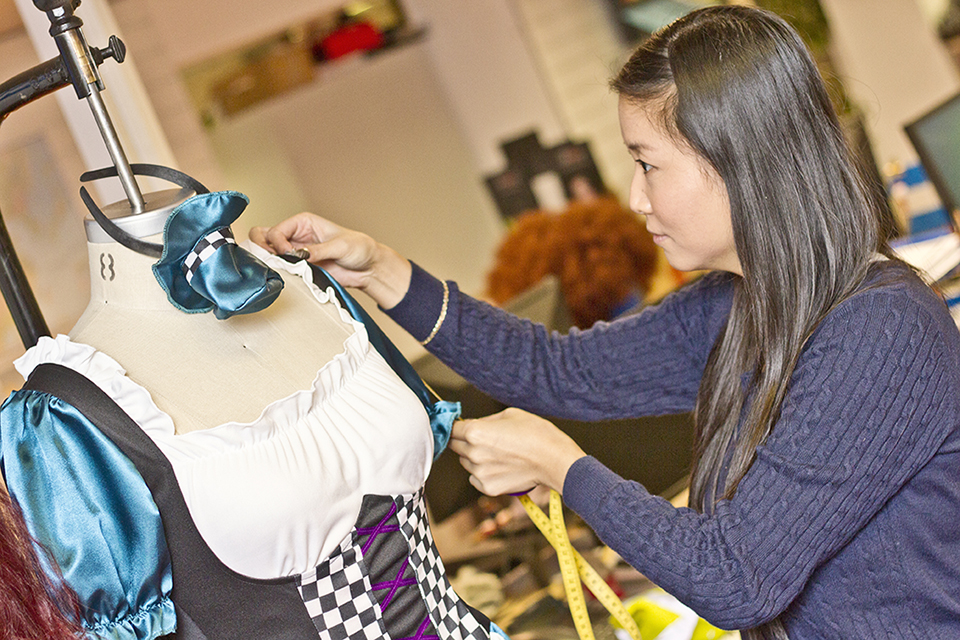 IP infringement
IP rights give your business the ability to lay claim to its creative works and protect your brand and reputation. As well as helping you achieve growth and finance future developments, they allow you to take legal action against anyone who copies your work.
We've seen a significant rise in people selling non-Smiffys products. People using our brand and imagery as well as those copying our costume designs. We see these actions as a direct attack on our business as it amounts to the theft of our intellectual creations.
Sam continues:
Passing off is an issue, particularly on online trading platforms. People pose as Smiffys sellers but supply inferior unbranded or counterfeit products. We aren't prepared to stand back and allow copycats to take advantage of the business. They damage our reputation by cheating consumers into buying substandard and unsafe products.
Fight for you rights
One of the main hazards with counterfeit goods is that they're potentially dangerous. You don't know who's made them, how they're made or what harmful components they may contain. And when branded with your name and logo, unsuspecting customers will assume your business is to blame if things go wrong.
So what measures have Smiffys put in place to tackle this? Sam explains:
We identify infringements via a range of methods. We use specialist software to review websites and identify infringing content. We also buy samples from sellers that we aren't familiar with and look at online listings closely. It's sometimes clear to us that what's being supplied isn't a genuine Smiffys product but not to the customer.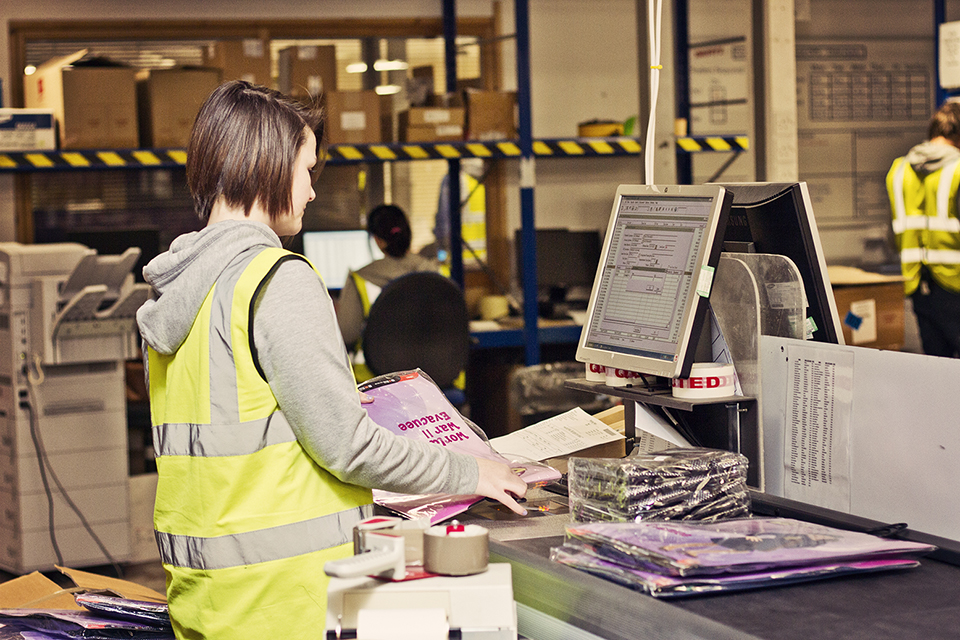 Smiffys' website makes it clear that the company doesn't take infringement lightly. They warn that "selling counterfeit goods is illegal" and they'll take legal action where necessary to protect the safety of their customers.
We had someone selling counterfeit products in late autumn last year. They were importing goods from China and selling inferior, copycat costumes using our branding. We took civil and criminal action against them. They admitted guilt and were convicted of design, trade mark and copyright infringement. They were sentenced to 80 hours of community service and we were awarded costs.
Taking a stand against counterfeiters
Its cases like this that bring the seriousness of the crime to life. Knowing the difficulties that just one infringer can cause, what advice would Sam give to others in this situation?
Devise a structured approach to identifying and pursuing infringers and be relentless with it. Ignoring the issue will simply lead to it becoming bigger. The infringers will not stop until they feel they're under significant pressure to do so.
It's obvious they have a big fight on their hands, but Sam and the Smiffys brand will continue to force out those who copy their designs or trade off their brand.
We'll promote this issue in our industry and maintain it as an important discussion on the agenda of retail bodies. With a concerted, co-ordinated and combined approach to educating consumers and bringing counterfeiters to account, we'll address this with greater effectiveness.
Published 26 February 2016