Case study
Innovation: early dialogue with MHRA shapes development of UK manufacturing site
MHRA helps in the development of a UK manufacturing site for BTG plc for varicose veins treatment.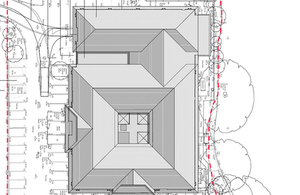 The issue
In 2011 and 2012 BTG plc (BTG) developed a novel drug-device combination product for the treatment of varicose veins that had successfully gone through clinical trials. After careful consideration, BTG took the business decision to manufacture the product themselves in the UK.
In order to deliver this effectively, their analysis revealed that they would have to invest in re-developing their existing site; knocking down part of their current medical device manufacturing facility in order to extend the existing footprint and to develop new clean rooms with Grade-C handling capability for the drug-device combination production.
BTG needed to fully understand the manufacturing challenges and what they would need to do to develop and build the new facility, so that they could manufacture their product and get it to market. They decided that opening an early dialogue with the Medicines and Healthcare products Regulatory Agency (MHRA) could help them shape the development of the site from an early stage, helping to ensure regulatory compliance.
How MHRA helped
MHRA helped by:
responding quickly to an early request for engagement in the project
reviewing early plans and advising on regulatory requirements
acting as a sounding-board to help BTG make the right decisions at the right time
helping BTG to mitigate risk and overcome challenges
Anthony Higham, Head of Manufacturing and Supply, Operations, BTG, said:
"The business decision to manufacture in the UK was the right one for us, but it did pose considerable challenges. We needed to overcome these effectively in order to justify our investment in the UK. We were proactive in connecting with MHRA very early on in our planning process. MHRA responded quickly and we were able to develop an effective dialogue with them that positively shaped the project and helped us deliver great outcomes for us, patients and the UK."
Outcomes
Developing this new facility required investment in the region of £4 million and created an additional 50 jobs. The site was completed in the spring of 2014 and the product was successfully launched in August 2014.
This innovative product is a minimally invasive treatment of varicose veins. BTG has plans to launch the product more widely, in markets around the globe.
Finally, in early 2015 BTG began investigating a new indication for the treatment of a disease with high unmet clinical need and moved to develop stability batches and undergo an investigational medicinal product (IMP) inspection.
Gerald Heddell, Director of Inspection, Enforcement and Standards Division, MHRA, said:
"We're here, not just to regulate, but to listen – to ensure organisations of all sectors and sizes that are developing innovative medicines and products can access world-class regulatory and scientific advice. It's our goal to support companies in their challenges to develop medicines and devices that benefit public health and patient safety, positively influencing and affecting health outcomes for people around the world."
How can we help you?
Get in touch with us at the start of your project – we provide access to knowledge, guidance and experience that could help your organisation save time and money: innovationoffice@mhra.gsi.gov.uk
Follow #MHRAinnovation and #HealthInnovation on Twitter.
Published 26 March 2015