Case study
ExtraCare: building better lives for older people
With 2 Knowledge Transfer Partnerships and a starring role in a Channel 4 documentary, ExtraCare is exploring innovative approaches to the UK's ageing society.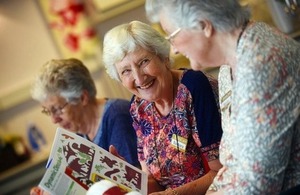 More than 10 million people living in the UK today could go on to celebrate their 100th birthday. That's a huge increase compared to around 14,000 centenarians alive today.
Finding ways to help older people lead independent, fulfilling lives is considered one of the biggest societal issues of today – so big, in fact, it's been designated as a government Grand Challenge. Healthy ageing is a core strand in the Industrial Strategy Challenge Fund, being delivered by UK Research and Innovation.
Meeting the challenge will require new approaches to wellbeing and healthcare provision, supported by innovative products and services that make everyday activities easier for people of any age.
Meeting the challenge head on
For the ExtraCare Charitable Trust, work is already well underway to build better lives for older people and create sustainable communities that provide homes older people want, lifestyles they need, and care if it's required.
The Coventry-based charity – which started in 1988 and operates retirement communities across the midlands and north of England – is involved in a Knowledge Transfer Partnership (KTP) with Aston University that's entering its final stages. It has another with the University of the West of England (UWE) just beginning.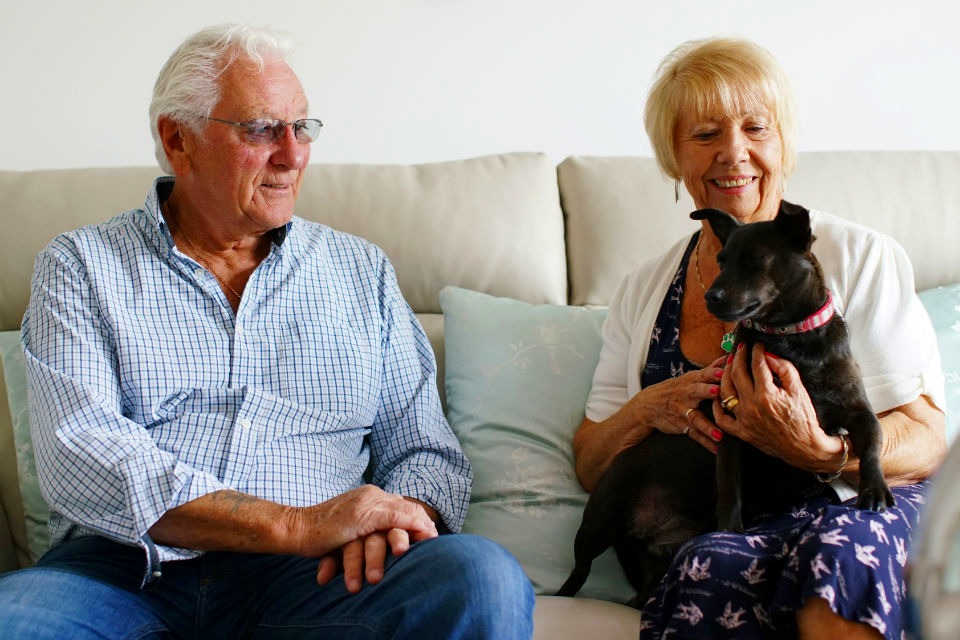 The KTP programme links businesses with academic or research organisations and a qualified graduate to work on a specific innovation project. Through its involvement, ExtraCare is developing new approaches and technologies that improve health and care in later life.
ExtraCare's Head of Innovation and Wellbeing, Shirley Hall says:
The changing workforce means we need to be creative. Technology is one way to do this, so anything that can make life easier for residents, improve their physical or mental health and address social needs is something we want to get involved with.
Tailored, trackable care programmes
A new resilience tool, developed through the KTP with Aston University, is about to go into final testing.
It's a web-based app that ExtraCare's own Wellbeing Advisors will use to understand the best ways to improve the quality of life for individual residents. The tool will help them identify those residents who may be frail, or at risk of becoming frail, so they can step in to help before an incident, such as a trip or fall.
But the tool isn't just about prevention – it's an ongoing aid that can help staff to recommend activities for physical and mental wellbeing, as well as to set and track personal goals to keep older people healthy for longer.
Greater support for residents
The resilience tool is the next step in ExtraCare's existing model, which encourages residents to be proactive in managing their own health.
ExtraCare uses wellbeing assessments to help people make informed decisions about their lifestyle. It then monitors progress for residents, making it quick and easy to spot any issues and refer them to a doctor where necessary.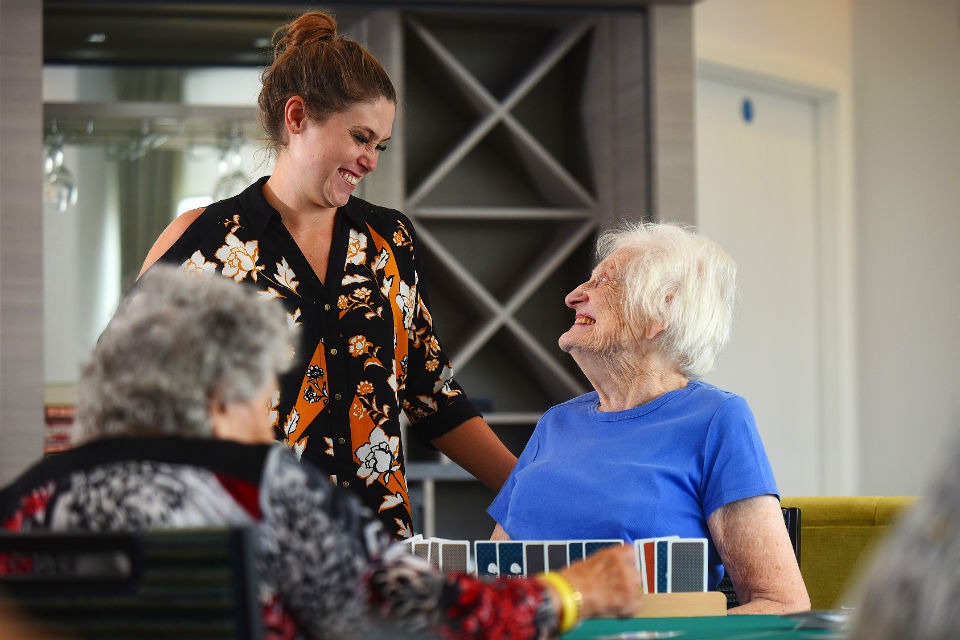 Building on research from the university, it was found that ExtraCare residents had far fewer unplanned hospital stays than those living in the wider community, at 1 to 2 days compared to 8 to 14. The costs to the NHS for treating these patients over a 12-month period are 38% lower.
ExtraCare's model has also seen clear reductions in symptoms of depression, by 64%, as well as improvements in memory for residents.
With the new tool, Wellbeing Advisors will get an even more efficient way to build on ExtraCare's achievements so far.
Innovation for independent living
Separate to the University of Aston partnership, ExtraCare has begun working with UWE in a 2-year KTP that will be based at the Bristol Robotics Laboratory's simulated residential environment.
This project will run across 19 retirement villages and schemes in the UK to explore the possibilities of smart technology and innovations for assisted living. It will study the potential of assistive robots and intelligent sensor systems to improve mobility and safety.
Planning for a lasting legacy
Shirley Hall envisages more KTP programmes in future and hopes for a lasting legacy from those already underway.
For example, as part of the Aston KTP, ExtraCare staff are being trained in the design and workings of the app, so the technology can be developed and improved upon as they go.
Shirley notes:
It's about embedding the learning. Both projects support our vision for better lives for older people, but we don't want it to be time limiting – we want the work to continue after the projects finish.
Putting care and wellbeing in the public eye
While ExtraCare works to develop innovations behinds the scenes, another project is much more public.
The trust is rethinking care provision, while raising awareness at the same time, as the setting for Channel 4's pioneering Old People's Home for 4 year olds.
Filmed in ExtraCare's Lark Hill retirement village in Nottingham, the 5-part documentary brings together retirement community residents and pre-school children.
This alternative approach to wellbeing and combined care is laying bare how interactions between the generations can help combat physical and mental decline and loneliness.
Published 5 November 2018