Case study
Demand Logic: startup can unlock energy performance in buildings
Business that harnesses the 'internet of things' to highlight energy savings for major UK property firms explores opportunities in Malaysia.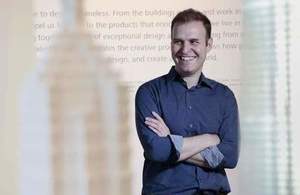 Much of the information generated by a modern office block's building management system goes to waste and, inevitably, so does a significant amount of the energy that goes into heating and cooling the occupants.
But a London startup has found a way of collecting that 'big data' from all the plant and equipment, connecting via the 'internet of things' within a building. In one property it monitored 170,000 data points every 15 minutes.
Demand Logic Building Health Monitor
Demand Logic's browser-based visualisation and analysis tool then points out where energy savings can be made, up to 30% in some cases.
It is one of a number of innovative businesses to have joined a Connected Cities Mission to Malaysia and Singapore, organised by Innovate UK and UK Trade & Investment (UKTI).
Demand Logic has 10 employees but already has a blue-chip client list.
Canary Wharf Group, Land Securities, M&G Real Estate, TH Real Estate, The Crown Estate and Transport for London are all using its technology to improve performance in high-profile buildings, such as the distinctive 'Walkie Talkie' tower at 20 Fenchurch Street in London.
Demand Logic is working with BT to use this service in Innovate UK's head office at North Star House in Swindon.
Demand Logic technology pilot in the US
Rapid urbanisation in the Association of Southeast Asian Nations (Asean) region represents a clear market opportunity, according to company chairman Sonny Masero.
We are already in discussions with a partner in Malaysia, VADS Lyfe, and they are giving us access to customers there," added Sonny, who was on a similar Clean and Cool Mission to San Francisco last year. Demand Logic technology is now being piloted in the US.
The company has also been awarded £263,000 by Innovate UK towards the cost of a collaborative R&D project on future energy management in buildings.
The funding has been incredibly useful in terms of structuring our R&D programme and developing some key partnerships. It has given us credibility as a small company in the eyes of our customers.
The Clean and Cool Mission last year was really valuable and the relationships made there have been critical to us making headway in the United States.
A recent £8 million study by Innovate UK revealed that energy performance of buildings fell well short of the performance they were designed to achieve. Sonny is not surprised.
That's what we see every day. It's a systemic problem within the industry.
Using the 'internet of things', we're able to extract all the data. We save clients' energy costs and also time spent in maintenance, because we can pinpoint what equipment isn't working properly.
Comfort and productivity
The other key benefit is around comfort and productivity. In one case they enabled a 50% reduction in helpdesk complaints about temperature comfort.
Once Demand Logic's data acquisition device is installed, customers log in to see a graphic of major plant items - chillers, boilers and ventilation plant - as well as pumps and large numbers of smaller units. That includes those supplying heating and cooling to each office space.
It can be a live view or for any historical period providing a view 'behind the meter' of building performance.
The system begins feeding back information within 24 to 48 hours, identifying actions from that point. If maintenance teams act on that insight, these operational savings can provide a quick return on investment since there is no need for additional capital expenditure.
Published 15 March 2016