Case study
Considering public health for Liverpool Kensington and Fairfield licence applications
Public health teams are inputting into the application process for alcohol licensing and Cumulative Impact Policy (CIP) areas in Liverpool.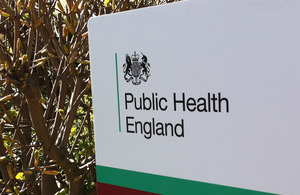 Background
Liverpool City Council area is an urban area with a population of 470,780 (2013 mid-year estimate). Liverpool experiences higher degrees of harm than the national and regional averages on most indicators of alcohol related harm.
Case in brief
A ward Councillor for Kensington and Fairfield raised concerns about alcohol related problems in his ward. This is a ward of substantial deprivation, the third most deprived in the city, with a particular problem with street drinking and its associated issues such as litter, public urination and intimidation of the public.
The Licensing Authority held a series of meetings with the Ward Councillor to gain more detailed information relating to concerns including:
if concerns relate to on or off-licenses, or both
did concerns extend to other establishments
which parts of the ward were causing the biggest concern
what times of the day and week were the problems of concern
The Licensing Authority submitted a report to the Licensing Committee requesting a consultation on a CIP which was agreed. The proposed CIP was intended to cover off-licences and late night refreshment premises (not on-licence).
The approach used
The public health team submitted evidence as part of the consultation with responsible authorities, licensees, community groups and schools in the proposed area. The representation was centred on the wider determinants of health, in particular:
poverty
school achievement
crime
employment
The data
Data was gathered for:
location of GP practices within proposed zone
location of off-licence premises
hospital admissions due to alcohol specific conditions by GP practice with practices in the zone highlighted and compared to all practices in the city, including an indication of the costs of these admissions
children living in poverty
percentage of students achieving 5 or more A* to C grade GCSEs or equivalent
pupil absence
crime rates
rates of worklessness and Employment Support Allowance or Incapacity Benefit claimants
car ownership
In most cases, data was presented with Liverpool ward comparison.
Outcome
The CIP was agreed and as a result of the interest in the CIP, there has been a co-ordinated response. There have been increases in PCSO patrols and substantially increased work with licensees by the alcohol and tobacco team in trading standards including the high strength drink labelling scheme which identifies premises where drinks have been purchased from.
Although it is not possible to claim direct links at this stage, there has been a reduction in the numbers of off-licences (no new applications when premises close), improved compliance of most licensees and indication of reduced alcohol related crime and anti-social behaviour incidents.