United Kingdom
Mission to the
United Nations
We engage with every country or organisation that is a member of, or an observer to, an international body where we are also members or observers. We focus on UK participation in international organisations and therefore don't provide consular or visa services.
Geneva is host to a vast range of UN bodies, agencies and programmes as well as the headquarters of important non-UN organisations such as the World Trade Organisation, the International Organisation for Migration, the Conference on Disarmament and the International Committee of the Red Cross; as well as to many NGOs, faith groups and private sector organisations that play an important advocacy role throughout the system.
We employ 45 people arranged into teams covering Migration and Humanitarian Affairs, Human Rights, Trade and Development and Global Health Security. In addition we work in issues relating to Arms Control and Disarmament. Between us we cover the work of over 35 international organisations to which the UK contributes approximately £2 billion a year.
Find out more about the UK Mission´s work
Our services
Travel advice
FCO Travel Advice is available on Twitter and Facebook
British nationals can also get email alerts on changes to travel advice by subscribing to the Foreign Office's email travel advice updates.
Consular enquiries
All consular enquiries should be directed to the British Embassy in Berne
Visas
For information on whether you require a visa for the United Kingdom and how to apply, go to the UK Border Agency website
Please note that the UK Mission to the UN cannot deal with individual enquiries about visa applications. For all visa enquiries, please contact the UK Border Agency
Passports
For all information about UK passports and details of how to contact the government's passport issuing service, please see the Passport section of this website
General enquiries
For all other enquiries, please see our contact details below.
Our people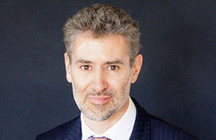 Ambassador and Permanent Representative, UK Mission to the UN and Other International Organisations, Geneva
Ambassador and Deputy Permanent Representative to the United Nations and other International Organisations in Geneva

Ambassador and Permanent Representative to the Conference on Disarmament in Geneva
Contact us
UK Mission to the UN
Avenue Louis Casaï 58
Case Postale 6
1216 Cointrin
Geneva
Switzerland
Telephone +41 (22) 918 23 00
Fax +41 (22) 918 23 33
Access and opening times