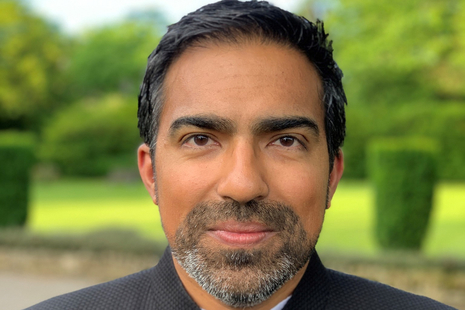 Biography
Kumar Iyer is the Director General, Delivery at the Foreign, Commonwealth & Development Office. Previously he was a Director General in the Prime Minister's COVID-19 Taskforce, and before that the Chief Economist and a Board Member at the Foreign and Commonwealth Office (FCO). His career has been split between the private sector, public sector and academia.
He has was previously a visiting academic at Hertford College, Oxford University. He conducted his post-graduate studies at Corpus Christi College, Cambridge University where he also taught the undergraduates. He was a Kennedy Scholar at Harvard University where he was also a teaching Fellow in international finance and macroeconomics.
Kumar has held senior roles in the private sector as a management consultant with the Boston Consulting Group and Oliver Wyman, including as a Partner within the Financial Service Practice.
He has spent the remainder of his career in the public sector including as:
Deputy Director of the Prime Minister's Strategy Unit
Head of Strategy, Planning and Budget Coordination at HM Treasury
British Deputy High Commissioner and Director General for Economics, Trade and Commercial Affairs in South Asia
Kumar is married and has 2 children. In his spare time he enjoys cricket, chess, cooking and travelling.
Director General, Delivery
Board members give corporate leadership to the FCDO by ensuring that the department meets the international policy priorities, Public Service Agreements targets and service delivery targets set by ministers.
The Director General is responsible for:
development policy & prioritisation
Implementation Unit
Chief Economist and Chief Scientists
research, evidence and data
quality assurance
parliamentary work
Diplomatic & Development Academy
emerging policy, innovation and capability
safeguarding
The Director General also leads the Department's work with Wilton Park and the Independent Commission for Aid Impact.
Previous roles in government
Chief Economist

British Deputy High Commissioner Mumbai, Director General Economic, Trade and Investment India