The Reserve Forces' and Cadets' Association for Wales
RFCA for Wales is the enabling voice for reserves and cadets in Wales.
RFCA for Wales is the enabling voice for reserves and cadets in Wales. It maintains the estate, provides support to the three Services and connects defence with society through the provision of an extensive 'network of networks'.
Latest news
New Chief Executive appointed to the Reserve Forces' and Cadets' Association for Wales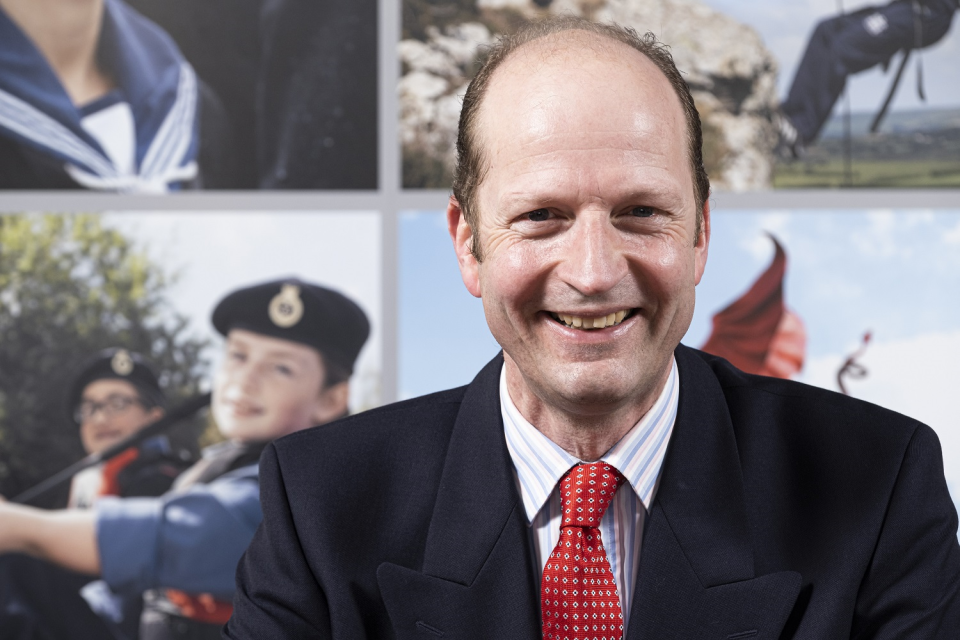 The Reserve Forces' and Cadets' Association for Wales is pleased to announce the appointment of Colonel Dominic Morgan OBE as its new Chief Executive.
Lt Cdr Ruth Fleming: Mum's the word!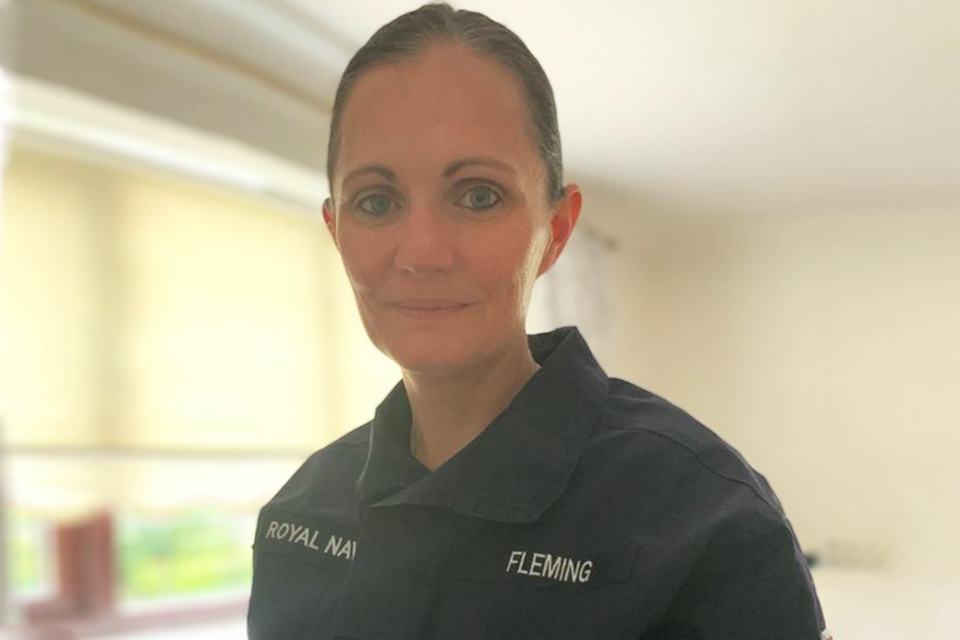 Lt Cdr Ruth Fleming is a Royal Navy Reservist and works in population data science at Swansea University.
Fleming volunteered at the earliest opportunity for Operation Rescript, the largest UK peacetime military operation to support the government's response to COVID-19.
Champion Cadets
We support more than 4,400 cadets and over 1,200 cadet force adult volunteers in Wales. As champions of the cadet movement we promote the benefits of the cadet experience to young people's lives.
John Challenger, Sea Cadet - awarded the British Empire Medal
Copyright: Open Government License
Have you ever thought of becoming a cadet in one of Wales' cadet units? John Challenger, 17, explains why he thought it was so important to help keep the 2,300 sea cadets spread across North Wales and the North West together during the pandemic.
John said:
I believe that many young people have struggled with mental health, feeling unable to balance school work, cadets and keeping in touch with family and friends. However, the sea cadets has been working hard to reduce these difficulties for staff and cadets by building up networks of support that stretch throughout the country and aim to help us all through this challenging time.
Read John's story: John Challenger talks about the importance of doing his bit to help other cadets.
Find out more about becoming a cadet.
Promote the Reserve forces
We work closely with the Reserve units (Royal Navy, British Army and Royal Air Force) based in Wales to support recruitment and promote their role in delivering the UK's Defence capability.
How reservist Tracy Llewellyn combines being a military musician, mum and farmer
Copyright: MOD Crown Copyright
Trombone player Corporal Tracy Llewellyn of the Royal Welsh Band says she couldn't wish for a better part-time job which she combines with working on the family farm near Abergavenny.
After joining her local Powys Cadet Force Band at the age of 13, Tracy went onto to serve in the regular Army for 12 years as part of the Corps of Army Music before leaving to start her family.
Tracy said:
For me it means that I can do all the three things that mean the most to me, which is working on the farm, being a mum and being a military musician.
Read Tracy's full story: Reservist Tracy Llewellyn combines being a military musician, mum and farmer.
Find out more about becoming a Reserve.
Engage with the local community and employers on behalf of defence
We work with local employers to encourage support of the Armed Forces community and recognise the valuable skill set members of the Armed Forces community bring to the workplace. Our enduring relationships with local communities continue to encourage support for reserves, cadets and the wider military family across Wales.
Alun Griffiths (Contractors) Ltd was award the Gold MOD Employer Recognition Scheme Award (ERS) in 2020. Founded in 1968, they are one of the leading civil engineering and rail contractors working throughout Wales. In this video, Richard Bruten (Major projects Director and Army Veteran) and Amanda Holmes (HR Advisor and Veteran) talk about the forces-friendly culture within the organisation and Griffiths ongoing advocacy of the armed forces community.
Watch the full video: Alun Griffiths Limited, forces-friendly culture
Read the Full transcript for the Alun Griffiths Ltd video (ODT, 8.14KB)
Provide the best places to work and train
We manage and maintain the 400-plus buildings that are home to local cadet and reserve units as well as provide home adaptations for injured service people living in Wales.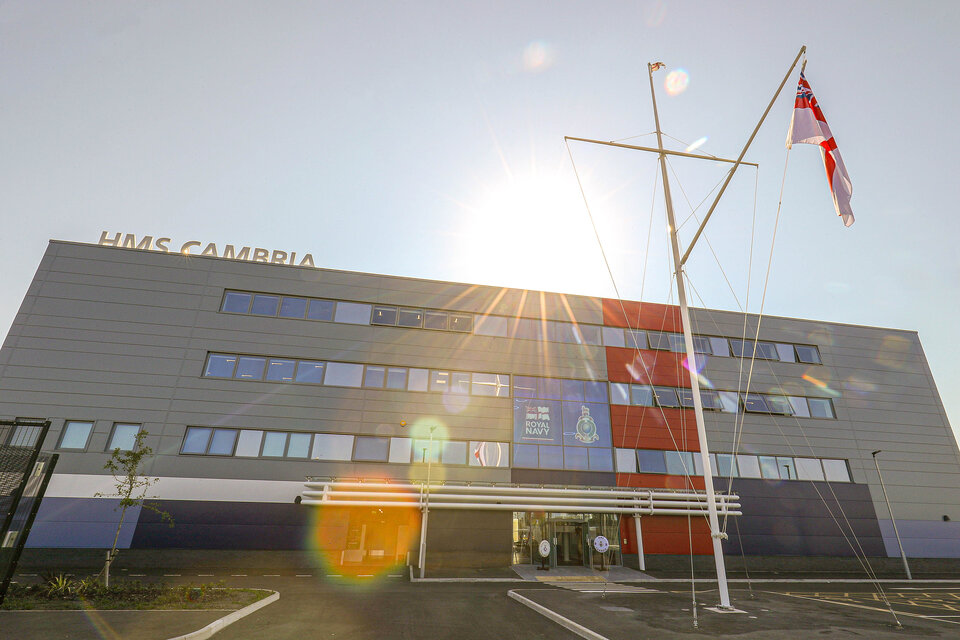 Described as 'a crown jewel' in the Defence Estate, HMS Cambria was delivered on time and on budget by RFCA for Wales in partnership with the Royal Navy and Associated British Ports (ABP). The hugely successful project has enabled HMS Cambria, Wales' only RNR unit, to return to its original maritime home in Wales' capital city of Cardiff.
Read the full story: Cardiff's new £11 million HMS Cambria is 'crown jewel'.
Contact Information
RFCA for Wales,
Maindy Barracks,
Cardiff,
CF14 3YE.
Phone: 02920375735
Email: wa-info@rfca.mod.uk
Follows on:
Facebook: @rfcawales
Twitter: @RFCAforWales
LinkedIn: RFCAforWales
Instagram: rfca.wales
Youtube: RFCAforWales
Related information
Sign up to our monthly newsletter.
Published 2 March 2021
Last updated 15 October 2021
+ show all updates
Added image of Lt Cdr Ruth Fleming to latest news.

Added updated social links to channels and a new video under the 'Engage...' heading with full transcript.

First published.