Materials for Strategic Advantage Programme
The Materials for Strategic Advantage Programme ensures advanced materials are developed for defence.
Advanced new materials offer exciting opportunities to provide operational advantage for our armed forces. Innovative and cost-effective advanced materials and structures could provide solutions to future defence problems and better enable UK armed forces to respond to future opportunities and threats.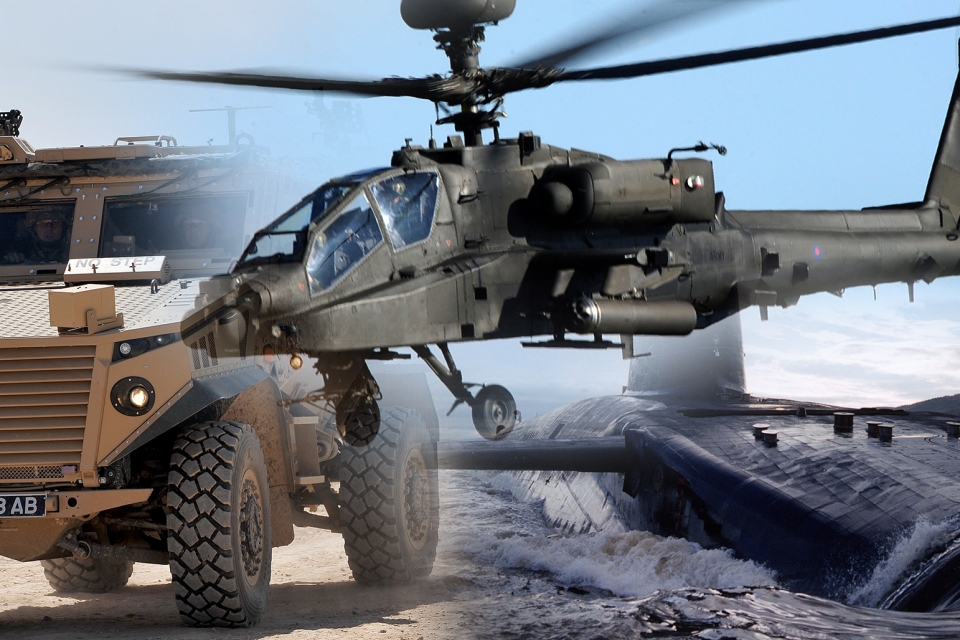 Advanced materials can improve mobility, survivability and efficiency. For example, new lightweight materials could reduce the weight of weapons, armour and even whole vehicle platforms; or, novel materials, that can withstand high MACH numbers, could be used in high-speed applications on aircraft. Low observable materials, including meta-materials, also provide future opportunities for advanced camouflage for soldiers, vehicles, aircraft and naval platforms.
The Materials for Strategic Advantage Programme brings together a community of world-class experts in materials and structures to help exploit global developments in advanced new materials to address the specific needs of defence and security.
Working with allies, the programme ensures that advanced new materials, including graphene, metamaterials and synthetic biology, are identified and developed in time to future-proof next-generation defence equipment. It also develops tools, methods and models for assessing the structural integrity of components.
Key activities
Establish the capability to identify and assess future, novel and emerging threats.
Analyse and assess the potential impact of emerging technologies on UK capabilities.
Develop novel disruption concepts and techniques.
Contact us
Published 5 January 2018