Guidance
HM Land Registry portal: change password
How Business e-services customers users can change their password through the portal.
Login to the portal
Enter your user name and current password.
Select 'Login'.
If you can't remember your current password, you can reset it using the link in the 'Login problems' panel.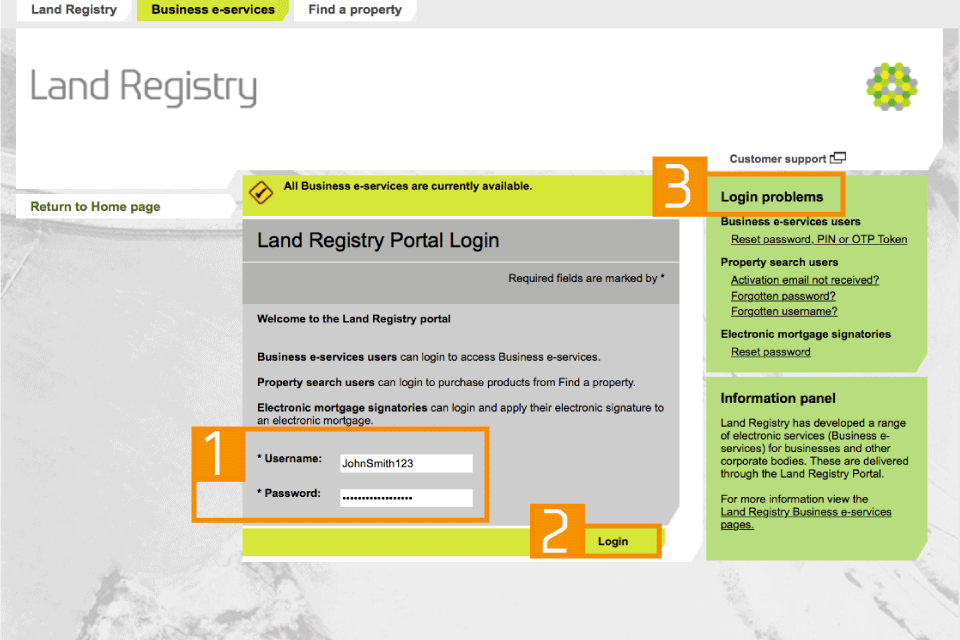 Select 'change password'
Select 'Administrative services'.
Select 'Change password'.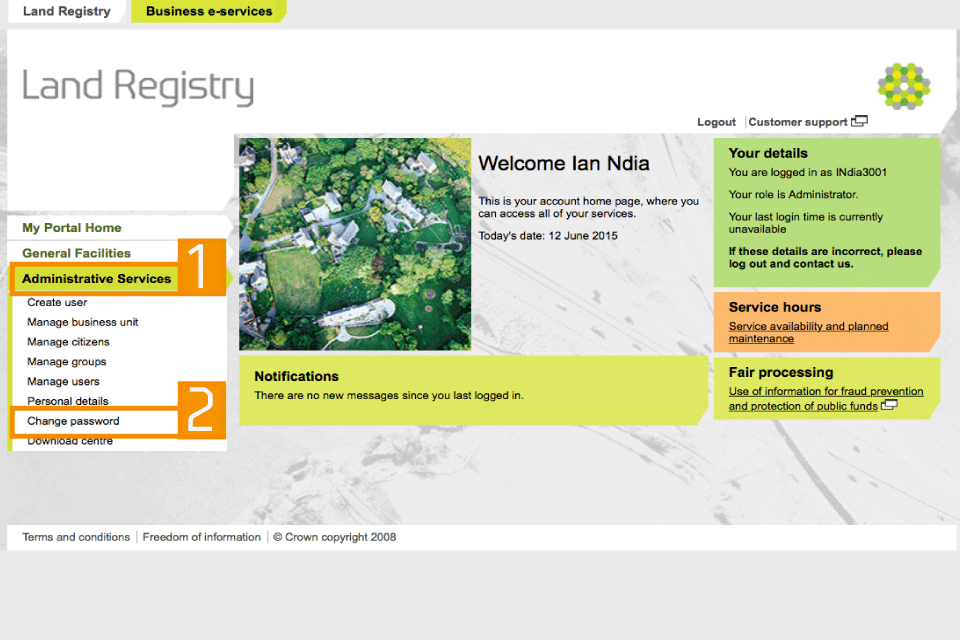 Create and save new password
Enter your current password in the field shown.
Enter a new password (following the rules shown). Then confirm the password.
Select 'Save'.
If your password does not meet our requirements, you'll see an error message and will need to enter a new password.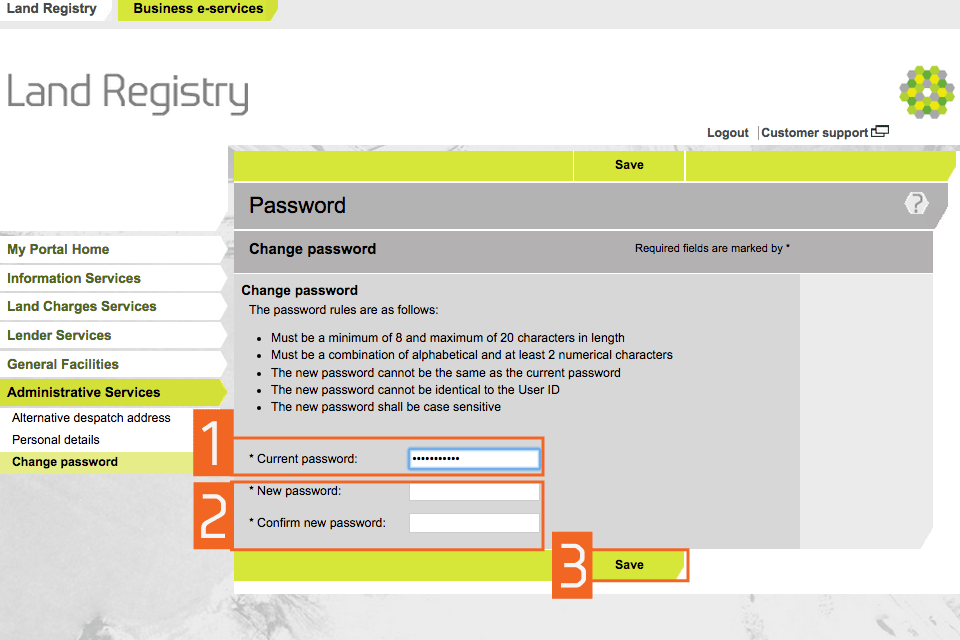 A message confirms that your password has been successfully changed. You can continue to use the service without needing to logout and login again.
Logout
When you have completed your tasks, select 'Logout' at the top of the screen to exit the system securely.
Published 12 October 2015