Guidance
Contested Electromagnetic Environment Programme
The electromagnetic (EM) environment incorporates many critical components for UK Defence, including intelligence, command and control, weapon control and countermeasures.
Developing novel science and technology (S&T) concepts for the EM environment will ensure the UK is prepared for future opportunities and threats. The known reliance of many military systems on the EM spectrum makes it an attractive target for our adversaries. The EM spectrum is not only fundamental to defence, but also to the civil sector.
Covering everything from radio waves to gamma waves, the EM environment is becoming increasingly congested with more applications than ever using the spectrum. New and innovative approaches are needed to ensure our Armed Forces and Security Services aren't disadvantaged as the EM environment becomes more cluttered and challenging; for example, with radio wave interference.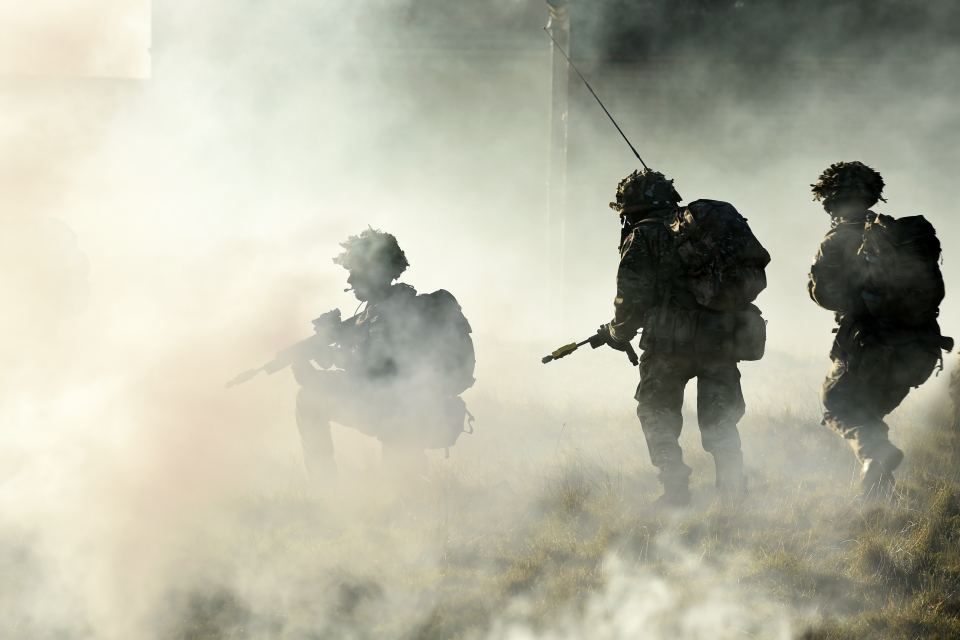 The Contested Electromagnetic Environment Programme researches novel concepts for UK forces' freedom of operation, whether in the air, at sea, on land or in cyber space. This includes:
Electronic countermeasures – to prevent or reduce an enemy's effective use of the electromagnetic spectrum through the use of electromagnetic energy, for example by electronic jamming, deception and neutralisation.
Electronic attack – use of electromagnetic energy for offensive purposes.
Traditionally, these elements have been developed separately for specific military platforms or operating environments. By focusing on future S&T and emerging technologies, the programme will ensure that concepts work across different environments and users, maximising their benefits and improving efficiency for defence. Together, this will lead to a step-change in integrated survivability – achieving optimum survivability at an affordable cost.
Key activities
Electronic warfare (electronic attack and electronic defence)
Electronic countermeasures for countering improvised explosive devices
Maritime electronic warfare
Survivability in contested airspace