Marking the centenary of the Battle of Amiens and the Subsequent Hundred Days Offensive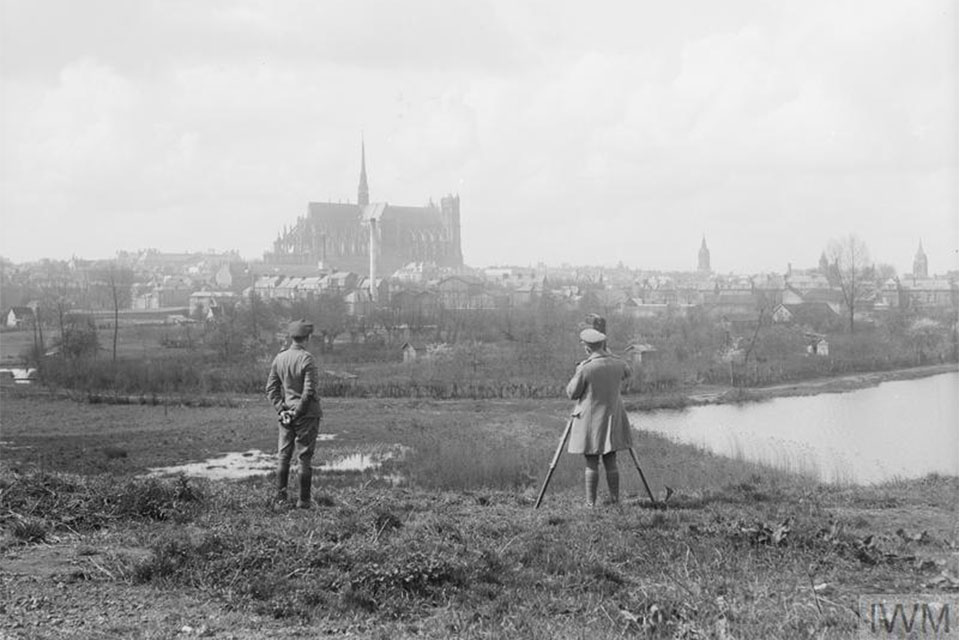 The Battle of Amiens is one of the important events being marked in 2018 as part of the First World War centenary commemorations.
The Battle of Amiens took place on 8 August 1918, involving British, Australian, Canadian, French, and US forces. The subsequent Hundred Days Offensive, was a four month period of Allied advances, resulting in the signing of the Armistice on 11th November.
Commemorations in France
To mark this important centenary, there will be a commemorative event in Amiens Cathedral in Amiens, France, at 15:00 local time on Wednesday 8 August 2018. The event is being led by the UK Government in partnership with the Governments of Australia, Canada, France and the United States of America.
Taking part
A public ballot for tickets to attend the event is now open for descendants of those who fought in the Battle and those with an emotional connection to the Battle and the war on the Western Front during 1918.
Enter the ballot
Before entering the ballot, please read the terms and conditions (MS Word Document, 22.5KB) of the ballot.
The ballot will close at midday on 9 April and entrants will be notified of the outcome up to a month after it closes. Successful applicants will be sent regular updates with more information about the event. Tickets to print at home will be sent by e-mail ahead of the event.
Those who are not successful in the ballot will be placed on a waiting list, and notified should any tickets be returned. While we don't expect a significant number of returns, we will reallocate any on a rolling basis, so that those on the waiting list are able to make travel plans as early as possible.
If you require a hard copy of the ballot application form, you can request one by e-mailing amiens2018@culture.gov.uk or by writing to
Department for Digital, Culture, Media and Sport,
First World War Team, Battle of Amiens
4th Floor
100 Parliament Street
London
SW1A 2BQ

The organisers will process your postal application form, provided it is received before the ballot closes on 9 April 2018.
You can also see some answers to FAQs (MS Word Document, 18.6KB) here.
Information about tickets
Tickets will be allocated in pairs by a random ballot
Tickets will be free and will be sent to successful applicants before the event with detailed instructions about attending the eventx
Applicants must be 18 years old as of 9 March 2018 to enter
Please notify the organisers immediately, should you no longer require your tickets, so that they can be reallocated.
Somme Battlefields - There is lots to do in the city of Amiens and in the surrounding region. Visit this website www.somme-battlefields.com for more information about planning a trip to the Somme Battlefields, including where to stay and what to do.
Getting there
It is possible to travel to the event from the UK, and back again, in one day, with no need to stay overnight. There are numerous ways to travel to France, including by Eurostar, ferry and plane.
For more information on how to travel you can check the following websites:
Eurostar - Please note that there is no dedicated Eurostar service for this event.
Local Trains - France is well connected by train and there are direct trains running between Paris and Amiens.
Air- Albert-Picardy is the nearest airport to Amiens. Airports in Paris are also within easy reach.
Tour Operators- You might also wish to contact tour operators who are active in the region and who may be able to organise your travel and accommodation for you - searching online should bring up a number of suitable operators.
You should check the Foreign and Commonwealth website regularly for information about travelling to France.
Got a question?
Questions about the ballot and the event itself can be sent to amiens2018@culture.gov.uk.
You can also read our FAQs (MS Word Document, 18.6KB)
Descendant stories
Do you have a personal connection to the Battle of Amiens or to the Hundred Days Offensive?
We are keen to hear from relatives of those who served in France. Please e-mail amiens.stories@culture.gov.uk to share your stories, or enter the ballot for tickets, where there is a chance to include your story with your application.
Discover your history
Use these websites to find out more about those who served at the Battle of Amiens and in the subsequent 100 days of fighting, and discover your own family connections:
IWM's digital memorial to all those who served in the First World War for Britain and the Commonwealth. Discover more about the men and women who took part in the Battle, and find out about your own First World War ancestry.
The Royal British Legion in partnership with the Commonwealth War Graves Commission aims to commemorate over 1 million Commonwealth Servicemen and women killed during the First World War. Create a dedication to one of them, place a poppy in their memory and search for a relative or someone from your local area to commemorate.
The Commonwealth War Graves Commission
The casualty database lists the names and place of commemoration of the 1.7 million men and women of the Commonwealth forces who died during the two world wars.
You can also search the National Archives' First World War programme and discover personal histories in its vast archives.