Speech
Ushering good governance and sustainable development in India: The role of an MP
Excerpts of a speech by Scott Furssedonn-Wood, British Deputy High Commissioner in Kolkata, at the interactive session on 'Ushering Good Governance and Sustainable Development in India: The Role of an MP' organised by Swaniti Initiative, Confederation of Indian Industry and the British Deputy High Commission, Kolkata Thursday 28 August 2014.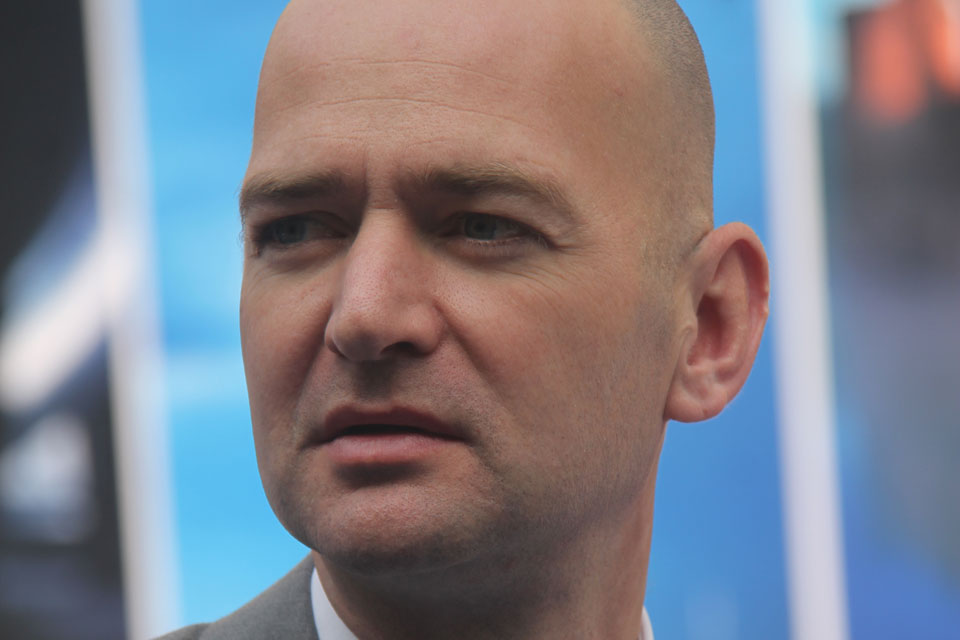 Ladies and Gentlemen, Members of Parliament, I'm delighted to be here today at this interactive session on good governance and sustainable development.
I would like to extend an especially warm welcome to our four speakers, Mr. Dinesh Trivedi, Prof. Rajeev Gowda, Mr. P.D. Rai and Prof. Sugata Bose – thank you very much indeed for taking time out from your busy schedules to participate in this interaction.
The objective of this session is to understand the role played by elected representatives, MPs in particular, in bringing accountability, good governance and development to India. I look forward to hearing how the distinguished MPs perceive their roles as well as their experiences of ushering change at the constituency-level through their work in and outside of parliament.
This is an exciting time to be in India. This year India staged the greatest demonstration of participatory democracy the world has ever seen.
The success of this mammoth election is testament to the health, vibrancy and resilience of India's democracy. Beyond its sheer scale, the election has been seen across the world as a landmark in India's history, not least because of the renewed focus on development, accountability in government, and economic growth. It has been a real privilege to witness up close this awe-inspiring display of democracy writ large.
One of India's real strengths is the youth of its population – half of India's 1.25 billion citizens are under 25 years of age. An important feature of this year's election has been the unprecedented involvement of those young people. A record number of first-time voters became eligible to vote in this election and thousands of young people were actively involved in the campaigns of parties across the country. This signals a desire among the youth of India to play a larger and more decisive role in shaping the future of their country. In many ways, this election has made the voice of young India heard.
This session today is part of a project conceptualised and implemented by an organisation that exemplifies young India – aspirational, intelligent, with a real desire to contribute to the country's progress.
Swaniti Initiative is a non-partisan, non-profit organisation that delivers development solutions to parliamentarians across India. Swaniti is currently working with 80 Members of Parliament from across the country on issues of education, gender, livelihoods and health. Swaniti's young 8-member team includes graduates of the world's best universities including Harvard, Oxford, Stanford, IIT and IIM.
As part of a project entitled the Leaders' Platform, Swaniti is working on delivering solutions and constituency-specific research on development issues to Members of Parliament through round-table discussions featuring inputs from sector experts. Swaniti's idea is to support the work of parliamentarians by arming them with knowledge and access to high-quality expertise in order to help them bring progress to their constituencies. The objective is to tackle issues such as "smooth school-to-work-transition for youth" and "job creation through green energy access" by offering customised solutions and knowledge-based support to parliamentarians. Swaniti's work also aims to address specific concerns or challenges raised by parliamentarians through innovative solutions. We are happy to support Swaniti's work in this area.
And I'm delighted that the four distinguished Members of Parliament who join us today have embraced this opportunity so enthusiastically.
The various branches of government – in any country – can, at times, seem quite distant & inaccessible to the people they serve. Bridging the gap between government and citizen can be a challenge. In a country as vast and as heavily populated as India that challenge is particularly acute. But elected Members of Parliament can, and do, rise to that challenge. Chosen by their constituents to represent their interests on the national stage, an MP is uniquely placed to connect the grassroots of society to the decisions taken by government on their behalf.
For two and a half years I had the great privilege of being Private Secretary to the Minister of State in our Foreign Office in London. His portfolio included the Middle East, South Asia, Counter Terrorism and a host of other fascinating but often challenging issues. He would spend four days a week, with me at his side, meeting Foreign Ministers, Ambassadors and senior policy makers; or travelling on whistle-stop trips to Iraq, Afghanistan, Pakistan, Colombia or to UN meetings in New York or Geneva.
But every Friday, almost without fail, he insisted on being back in his constituency in South Wales for his weekly "surgeries" or open meetings with his constituents. He saw his constituents' concerns about their children's education or about crime in their neighbourhood as being every bit as important as the pressing international issues he'd been dealing with earlier in the week. But he also saw those interactions with his constituents as an opportunity to explain those global issues to them and to seek their views on whether the Government was getting them right.
That commitment to constituency – of valuing it as an indispensable layer of democracy, not an unavoidable burden - is a common feature of MPs in our system as I know it is of many MPs in the Indian system too. And, I'm pleased to say, it's a commitment that the constituents themselves increasingly demand. It's vital to the health of a democracy - the communication, advocacy and accountability that an elected MP offers to his or her constituents is the very cornerstone of good governance.
Different countries start from different positions, of course, but for all of us, accountable and effective institutions build trust between the state and society. They also manage the pressures that could otherwise drive conflict and enable a country to build its economic capacity and deliver public goods to its citizens. This is as relevant to the United Kingdom as it is to countries in Asia, Africa or Latin America. We all have a commitment to give our citizens the chance to realise their aspirations: for education, for jobs and for the building blocks to a better life.
Economic growth is the most important means of raising people's incomes and reducing poverty – it creates jobs and opportunities for poor people to support their families and build more stable futures. India has world-beating ambition, energy, talent and excellence. As India enters a new era of prosperity and global influence, we in the UK are keen to be your partner of choice on this journey. The UK/India partnership is becoming wider, deeper, and stronger. It is a partnership of genuine equals, with benefits for both. It is bringing our countries closer together. And it's helping make our citizens safer, richer and happier.
I would like to thank CII and the Swaniti Initiative for organising today's programme – it's an honour to be a part of this important conversation. I look forward to a vibrant exchange of ideas this afternoon.
Thank you very much.
Published 2 September 2014