Speech
UK's contribution to Operation Opson
Intellectual Property Minister Baroness Neville-Rolfe speaks about the importance and successes of Operation Opson.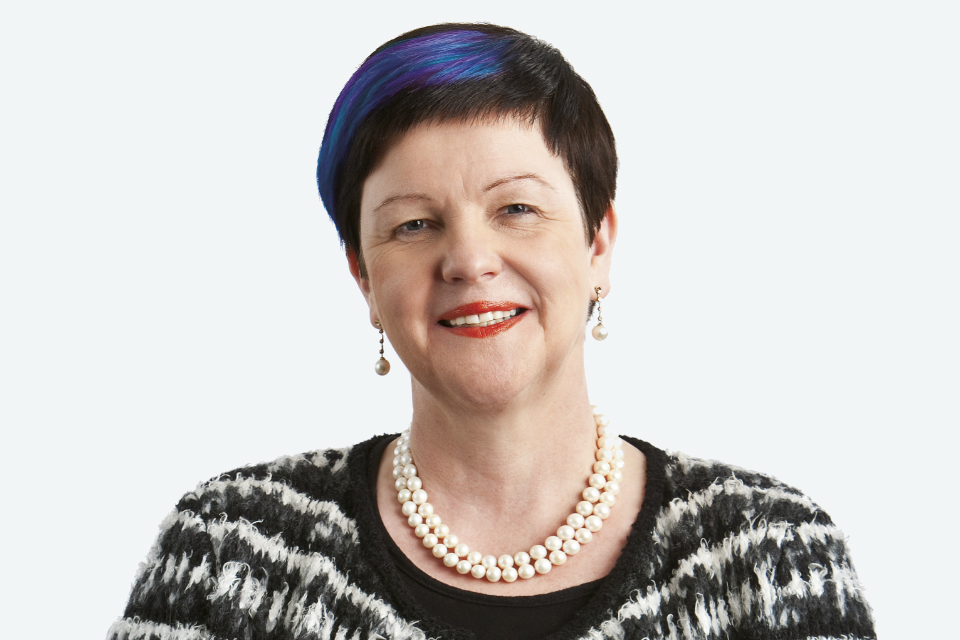 Good morning and welcome to the UK's third planning conference for Operation Opson.
It is a pleasure to host this conference at the home of the business department and I hope you will find today's (30 September 2015) presentations engaging and stimulating.
I am really delighted that the Intellectual Property Office (IPO) has been joined this year by the Food Standards Agency (FSA) in the co-ordination of the UK's contribution to Operation Opson. Many years ago as a civil servant I was the lead official on the Food Safety Act 1990 and I believe very strongly in the importance of a good regime - both a sound legal framework and proper enforcement. You will hear later from Andy Morling the head of the FSA's new food crime unit on their plans to address the vital challenge of consumer protection and safety.
Food safety is important. The common practice hundreds of years ago of selling underweight loaves led to the phrase "a baker's dozen" - 13 loaves, to make sure the customer did not lose out.
On Tuesday, the Channel 4 programme 'food unwrapped' gave a very clear steer to consumers - if you buy what is labelled as 'Prosecco on tap' - you are being ripped off - Prosecco is only available in bottles. The UK market is significant, and criminals are clearly targeting the fact that consumers enjoy this brand to make illicit money
The globalisation of the food market and creation of international transport networks to support it mean that food stuffs are routinely moved around the world. This means great opportunities but real risks when it comes to monitoring the food supply chains. The horse meat scandal of 2013 provided a timely reminder of the complexity of supply chains and the risks and challenges we face with no respect for borders.
Professor Chris Elliott's report into food safety published last year (2014) described the UK as having one of the safest supply chains in the world. While that gives some reassurance, this government is committed to ensuring that this safety is maintained and built upon. We are clear that criminal activities which undermine public safety and legitimate business will not be tolerated and we established the Food Crime Unit that Professor Elliot recommended.
Role of Operation Opson
This is why Operation Opson is such a critical initiative. The network built by Interpol and Europol is an innovative one. The opportunity for a small trading standards or environmental health team to track the origins of foodstuffs in Africa, Asia or South America is a reality because of Opson.
Over the 5 years of its life, Operation Opson has grown from the original 11 countries to include more than 50 this year. I am proud to say that the IPO has been involved every year so far. As part of last year's operation, UK Trading Standards seized 2,500 litres of counterfeit or illicit wines and spirits in a single month. I don't need to tell you that counterfeit alcohol can even be lethal.
The risk and impact of fake spirits came into focus a few years ago when 47 people lost their lives in the Czech Republic as a result of criminals using methanol to make counterfeit vodka. Several people are serving life sentences for their part in this dreadful criminal activity.
This year regional collaboration will be steered by the Government Agencies Intelligence Network which brings together a number of agencies from the Gangmasters Licensing Authority through to the UK Border Force and the most recent addition the Food Standards Agency's Food Crime Unit. I hope this will lead to even more effective activities and outcomes.
Opson also provides a great opportunity for the industry to engage with government and enforcement agencies. I was pleased to hear that the International Federation of Spirit Producers was training front line staff to tackle the issue of fake spirits and help reduce the risks to consumers.
You will hear some outstanding examples of collaboration and co-ordination today. The South East Regional Asset Recovery Team has consistently delivered positive IP crime results, seizing criminal assets and cash and securing convictions and prison sentences. I look forward to visiting their team in the near future to gain personal insight into their work.
The discovery of an illegal vodka factory in Derbyshire last year was very worrying. You will hear later today from the officer involved in that case and the challenges in tracking the criminals involved in this trade.
Protecting public health and the consumer is of paramount importance. But we cannot ignore the impact on legitimate businesses and the UK economy either. Last year 35,000 branded but empty vodka bottles were seized on their way to being filled. That not only posed a risk to genuine spirit producers, their income and possibly jobs, but would have cost the Treasury £400,000 in lost revenue.
I am pleased to see representatives from 10 government departments here today as well as some overseas agencies including the Food Standards Ireland and the Douane (French Customs). We expect our departments to work closely together to protect the public and crack criminal networks. Success in public partnerships comes from having joined up enforcement of the law. The successes of Opson in the UK have revolved around partnerships between industry and law enforcement – the delegates from industry here can be assured we want this partnership to continue and develop.
The wider context
We also need to bear in mind wider government policy. This government is giving strong support to IP and has undertaken to make Britain the best place in Europe to innovate, patent new ideas and set up and expand a business. We have also set out an ambitious trade and competitiveness agenda
With the increasing emphasis on, and support for, UK companies to export and operate abroad as part of the UK's economic recovery and growth, the opportunities and risks grow. One of these challenges for the food and drink industry, which is an integral part of our successful manufacturing and agricultural base, will be the exposure to food crime and how they can respond to that.
Sadly I cannot stay for the rest of the conference, but I look forward to a report on the outcome. Can I leave you with 3 questions:
How can each of you work with colleagues in Opson to make sure this targeted activity becomes business as usual for you?
How can we share best practice and innovative ideas to secure the integrity of the import and export food chain; and
How can your own organisation raise awareness of fake and substandard food - not to alarm but to anticipate and avoid risks?
If we can make progress on these issues together, we will be making progress against the threat of food crime in the UK. Consumers, industry and the supply chain will be grateful for our efforts.
Thank you for coming today. I wish you every success as part of the important and growing international Opson community.
Published 9 October 2015