Speech
Transcript: St David's Day reception
PM: "I think Wales is having a tremendous renaissance."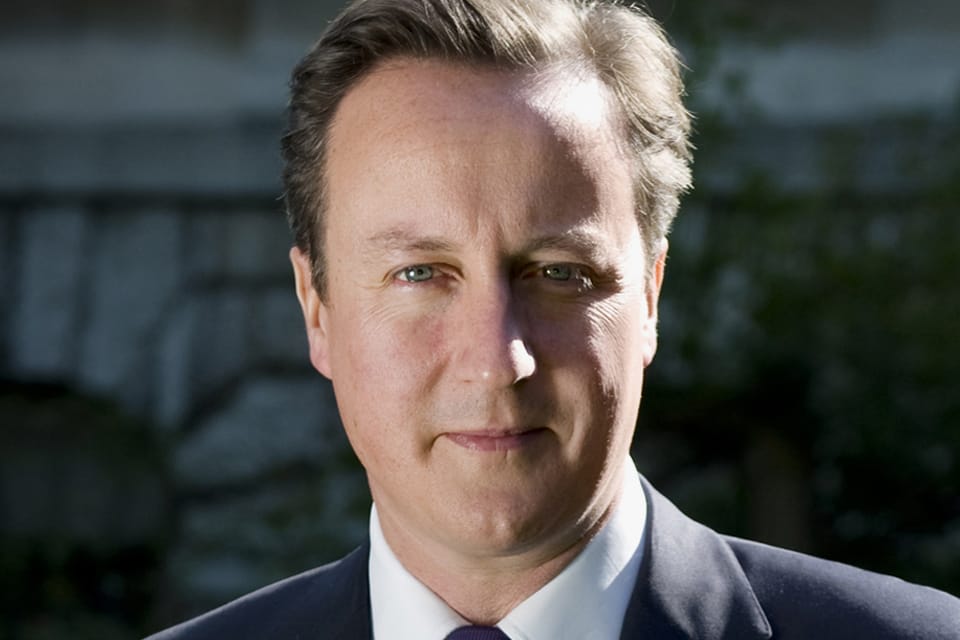 The Prime Minister spoke at a Downing Street reception ahead of St David's Day:
Good afternoon, everybody, and a very warm welcome. It's a huge pleasure to welcome you all here. I know the great day is tomorrow, but I want you all to know that we are flying the Welsh flag over Number 10 Downing Street tonight. Normally the Welsh flag would fly alongside the Union Jack, but we can't; we only have one working flagpole, so this is entirely a Welsh outpost as we speak tonight.
A very warm welcome to you all. It's great to have you here. I think it's been an incredible few years for Wales. Obviously it's the Dickens anniversary this year, so I was going to describe it as 'the best of times, the worst of times.'  Clearly, the best of times in that there's no doubt in my mind that Wales has produced the finest sitcom to come out in the last five years: of course, Gavin & Stacey.  I think we have some of the cast here tonight, have we?  Very good. Well, it's tidy to have you here. I'm a huge fan. Like all sitcoms in the United Kingdom, it was much too short. We needed more episodes, but an absolutely fantastic piece of work and it gave pleasure to absolutely millions. So that was the best of times.
Obviously, of course, the best of times with - and it hurts me to say this, as an England rugby fan. I know Sam is here. It was an absolutely magnificent performance, and it was actually great to see two such young teams playing so well. Obviously when the crunch comes in the future, I will always be on the white side rather than the red side, but it was great to see you play so well with such heart and with such strength in that last game. So, many congratulations to the Welsh rugby team.
But obviously alongside the best of times, there was the worst of times. That great performance in the Rugby World Cup, but obviously a very sad game against the French. I feel some sympathy. I have had a bit of a run in with the French recently, so I know what you went through, but it was tremendous.
Really what I wanted to say to everyone today is I think Wales is having a tremendous renaissance. A tremendous renaissance in terms of culture, in terms of sport, in terms of cuisine, in terms of the arts, in terms of the incredible music you produce in Welsh schools - and we're about to hear from that. I hope that you can see here in Westminster a government that genuinely wants to have a relationship of respect with Wales.  I think you see that in the fact that I think many people doubted we would actually get on and hold that referendum over powers for the Welsh Assembly.  Well, we did it in good time, in good order. That referendum has been had, the result has been had, and I think the Assembly goes from strength to strength.
And also a government that, in spite of all the difficulties and shortages of money that there are, really believes in the future of Wales in terms of infrastructure: what's happening with the M4, what is happening with the electrification of the Great Western Line.  I think these are really important symbols that we want to see an economic revival and renaissance in Wales as well.
And I think there are great businesses in Wales.  One of the most exciting things I have done in the last two years was to go to Broughton and open the new factory for the Airbus. Airbus is now taking on the world, beating Boeing, beating the Americans at their own game, and that is in large part due to a fantastic Welsh industry, enterprise and craftsmanship.
So we have people here tonight from every branch of life. We have our brave armed forces: we have army, navy and air force all here.  We give them a big round of applause for what they all do.  As I say, we have Welsh politicians of all colour and hue.  We have people from all different walks of life.  You are all hugely welcome here in Number 10.  It is an honour to hold the St David's Day reception, and to bring so many great figures from Welsh arts, business, culture, sport here in Downing Street tonight, and an opportunity for many Welsh people who live and work in London - who run great businesses, benefiting all of our United Kingdom - coming here tonight.
So you're all hugely welcome. All it remains for me to say, as well as wishing you a very, very happy St David's Day - I know there's the pressures to make it a bank holiday; I'll try my best with the Chancellor, but anything that reduces GDP even by 0.001% upsets him deeply - but I know how strong the feeling is about that.  But it's a great day to celebrate all things Welsh.  With that, let's hear it for the choir.  Thank you very much indeed.
Published 29 February 2012