Transcript: PM speech in Indonesia
Prime Minister David Cameron gave a speech at the Palace, Jakarta.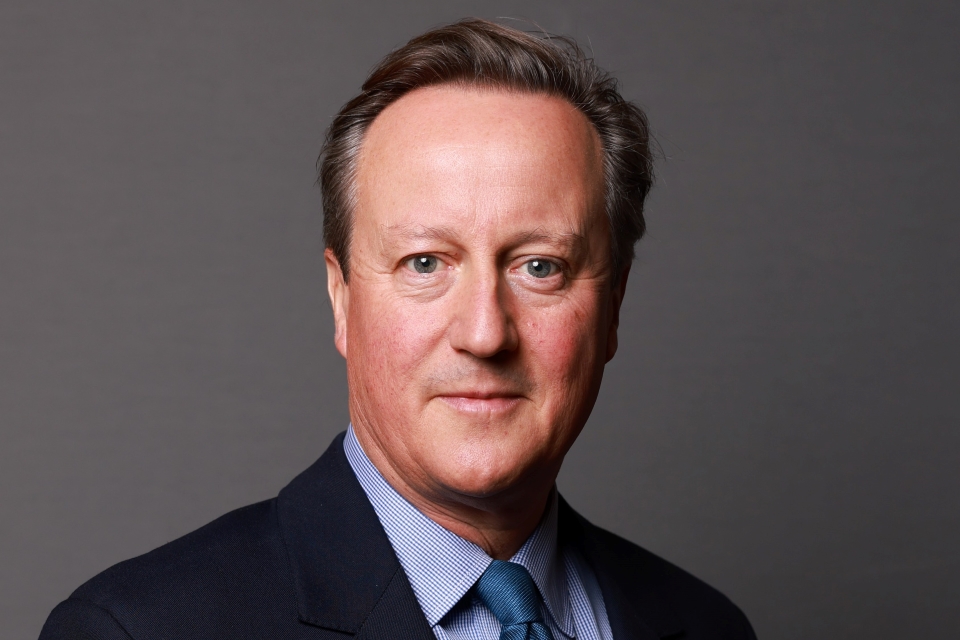 Prime Minister
Thank you very much, Mister President, and thank you for the very warm welcome that you've given to me and my team on this visit to Indonesia. Like you, I'm hugely concerned about the reports of the earthquake in the Aceh region; our thoughts should be with those who are affected. Britain, of course, stands ready to help if help is required, and we will stand with you, with your government, and with your people at this time of worry.
Mister President, under your leadership, Indonesia has continued a remarkable transformation into one of the world's fastest growing economies, and, I might say, one of the world's most inspiring democracies. It is because of Indonesia's growing economic and political importance that I am here today with two objectives: to achieve a step change in trade and investment between Britain and Indonesia, as you just said; and also to build our partnership, a frank and open partnership, on the most vital global issues, many of which we discussed today.
President Yudhoyono and I share both objectives. On trade and investment, I have brought to Jakarta today the strongest delegation of world-leading British companies ever to visit Southeast Asia. It is the energy of our best companies that has already made Britain one of the largest foreign investors into Indonesia. It is our great businesses, large and small, that will generate the economic dynamism that we need.
But our governments do have a vital role to support this, and we've agreed three things today. First, we've set ourselves a new target of at least doubling bi-lateral trade over the next three years, with a specific action plan to get there. Second, I can announce a new British service for small and medium-sized enterprises across Southeast Asia, to give our businesses the best possible support to access these vital markets. And third, to encourage more Indonesian investment into the United Kingdom, we will also launch a priority visa service in May for regular business travellers to Britain. This is yet another example of our relentless determination to make Britain the best country in the world in which to invest.
Turning to the challenges of global leadership, Britain and Indonesia are two countries, as we discovered during our talks, that have shared vision, shared values, and many shared goals. We already work together on a range of issues from disrupting terrorist activities, to strengthening human rights. We particularly discussed today the challenge of the multi-faith dialogue, and making sure that we promote this issue, particularly promoting the strength of moderate Islamic countries and democracy, as you demonstrate so well in Indonesia.
But today the President and I have agreed new areas of cooperation: a renewed partnership forum for high-level discussions on security, on trade, on climate change, and education; greater cooperation between our armed forces and our defence industries to give Indonesia global expertise as it modernises its military assets; and a new joint public-private programme to tackle illegal deforestation worldwide, with British companies such as B&Q, Unilever, and Sime Darby making sustainable timber and oil palm a central part of their business operations.
We have also discussed the appalling bloodshed in Syria, and we share deep concern about what is happening. We should be very clear about the facts. Eleven days ago, Assad made a clear commitment to UN envoy Kofi Annan to pull his forces out of urban areas, and to stop using heavy weapons against his own people. This plan was backed by the United Nations, by the Arab League, by Russia, by China and the whole international community. The deadline for Assad to comply passed yesterday, but instead of stopping the killing, Kofi Annan now reports that Assad's troops are conducting rolling military operations in population centres supported by artillery fire, and that a rapid increase in refugees flowing into Turkey indicates a surge in violence.
We estimate that a thousand people have died in the last week, 300 over the Easter weekend. Far from fulfilling their commitments, their regime is cynically exploiting the window of diplomatic negotiations to crack down even harder on its own people. With increasing refugee flows across international borders, Assad's actions are now threatening regional peace and security.
We want to achieve a negotiated end to the Syrian crisis, and avoid a full-scale civil war, but Assad seems bent on doing precisely the opposite. I will be discussing the latest developments with Kofi Annan later today, and William Hague will be doing the same with his G8 counterparts in Washington. It is clear that the world needs to redouble its effort to stop the killing, and intensify our support to those who oppose Assad's savagery. This is a decisive moment. United Nations Security Council now has a clear responsibility to throw its full weight behind Kofi Annan's plan, and to insist that it is implemented. Together we must ensure, as I've said repeatedly, that there is a day of reckoning for Assad's crimes.
Finally, I'm delighted to have been able to deliver an invitation from Her Majesty the Queen for President Yudhoyono to make a state visit to the United Kingdom this coming autumn. This will be during the very special Diamond Jubilee year, and I believe it's a mark of the importance we attach to this relationship. I look forward very much to welcoming the President to London, and to continuing our discussions this autumn. Thank you.
Published 12 April 2012