Oral statement to Parliament
Trading standards - the year ahead
Introduction Hello, I'm sorry I can't be with you in person today - I'm afraid I have had to stay in London on Government business. But…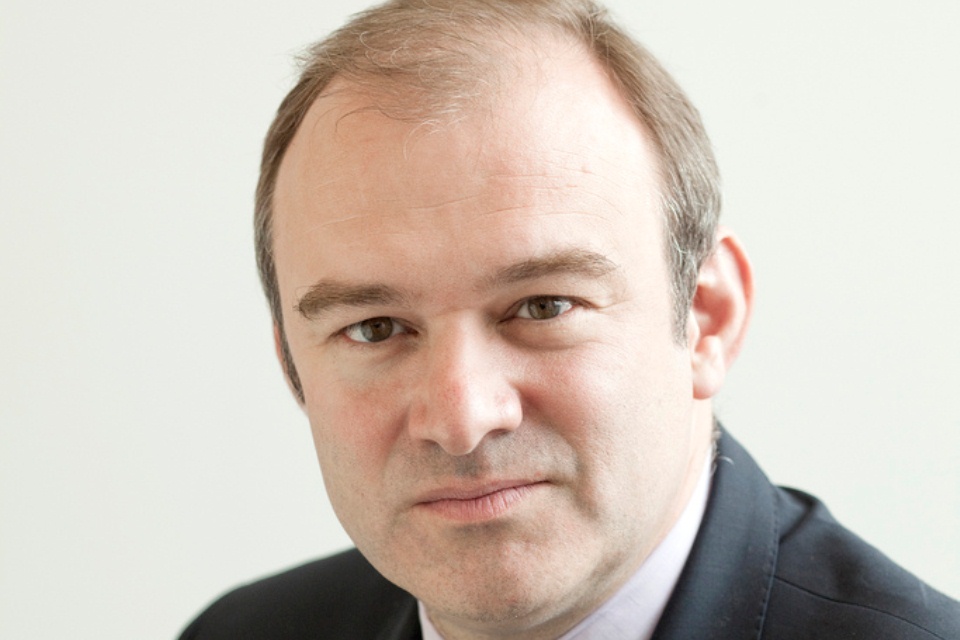 Introduction
Hello, I'm sorry I can't be with you in person today - I'm afraid I have had to stay in London on Government business.
But I wanted to take this opportunity to speak to the conference, because Trading Standards teams do invaluable work right across the country.
Let me say straight out that I am well aware of the cuts in budget that many of you are being asked to contemplate. But I am also well aware of the vital work you do, protecting consumers against rogue traders and scam merchants that can blight communities.
The unavoidable truth is that Trading Standards has to shoulder its share of the pain of deficit reduction - along with everyone else. But, as we have reviewed the current arrangements, our guiding principle has been to protect the front line.
In future, you will be working in a more challenging environment - but it's a challenge I am confident you can and will rise to.
This Government believes effective consumer protection is an essential ingredient of a dynamic, successful economy. So empowering and supporting front line staff to deliver it is a responsibility we take seriously.
That's why, despite the tough spending climate, we have announced an extension of funding for Scambusters and loan sharks teams for another year. These teams are a great example of how Trading Standards services can combine their resources and boost their capacity through collaboration between local authorities.
This approach - working smarter, and finding new ways of doing more with less - underpins our plans to reform the consumer protection regime.
As things stand, consumers are represented by a bewildering array of public, private and voluntary bodies, with overlapping responsibilities. Each individual organisation does a very good job and is highly regarded. But, taken together, they form a complex landscape that is difficult for consumers to navigate.
The best support we can provide is to concentrate as much funding as we can on helping local Trading Standards and Citizens Advice teams - across the UK - to work together to set priorities and deliver even better services to the public.
By streamlining the current complex model, we can boost consumer protection while making the public's money work harder.
For Trading Standards, taking direct control of national funding will improve networks and bring councils together to tackle the bigger, cross-border cases.
Naturally the new money will need to be targeted on broader projects that respond to a national threat. And it must complement work already happening, rather than being seen as new funding for current projects.
But beyond that, Trading Standards and local authorities will have much more discretion to work together to decide how funds are allocated and spent. Central Government should not micro-manage how the money is spent.
Of course, there are some requirements that must be delivered, for example our commitments to other European countries.
But, in general, I believe Trading Standards officers know best how resources should be targeted to protect the public from scams, con artists and rogue traders. After all, you are in the front line of the battle against them every day. This is localism in action.
I would also like to touch briefly on our proposals to transfer funding for Consumer Direct to Citizens Advice - which, like Trading Standards, is a critical frontline service.
People turn to their network of bureaux for help on a wide range of issues - not just consumer policy - so it makes sense to bolster their ability to act as a one-stop shop.
Bringing Consumer Direct under the aegis of one recognised and respected brand - Citizens Advice - will help the public know where they can go for information and advice on almost any issue. Accessible in a way that suits them.
Citizens Advice also combines long-standing expertise in national policy issues, with a clear grasp of the challenges that consumers face in their daily lives. As a result, there is a real opportunity here to make a strong connection between national policy and the needs of consumers in their local communities.
Now, I recognise that Consumer Direct has become a valuable source of information for Trading Standards officers about problems that need to be tackled.
So let me reassure you that its successor will continue that role - and even enhance this work, as the information received can be combined with that picked up by Citizens Advice Bureaux.
I am aware the network is under substantial funding pressure, but the funding we are providing, from Consumer Direct and elsewhere, to the national Citizens Advice organisations will help them to ease these pressures somewhat.
I know we are asking a lot of you. But we are transferring funding and responsibility to the front line because we believe that is where local services are managed best.
And I know you are up for the challenges ahead. Not just preserving Trading Standards' first class service in what is undoubtedly a difficult financial climate - but being even more ambitious, and achieving even more, in future.
I look forward to working with you on this joint task in the months ahead.
Published 10 February 2011