Speech
The UK and Turkey's cooperation in third-country trade
Trade Minister Greg Hands talks to Turkish and British businesses about cooperation on third-country infrastructure projects.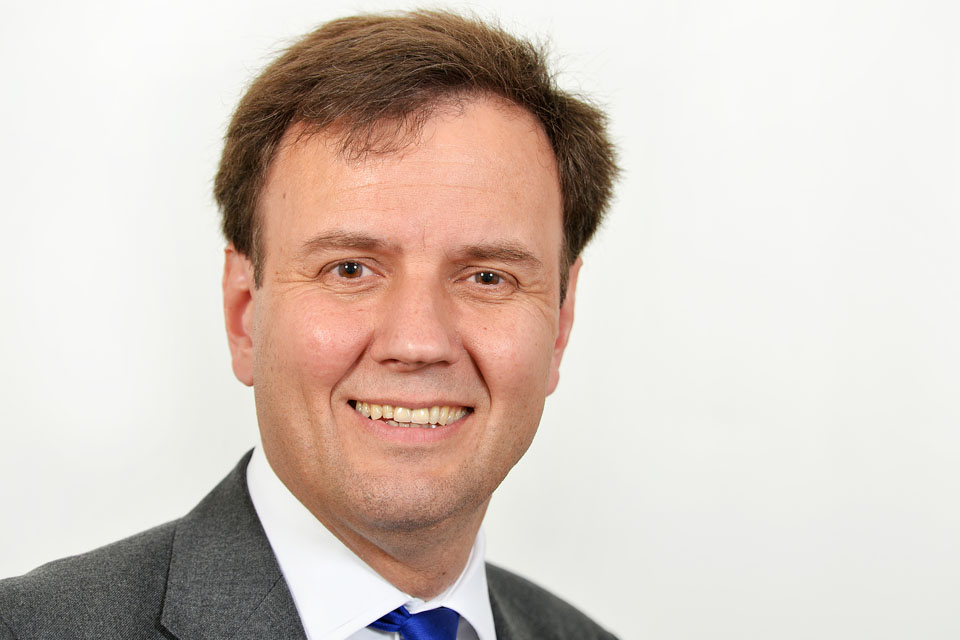 Minister, Lord Mayor, my Lords, ladies and gentlemen.
Gunaydin, hoş geldiniz!
It really is great to see so many businesses from both our countries, and so many people from both our governments.
I think that's a testament to the importance of the relationship we have.
It's a relationship the UK government values: an invaluable partner in fighting terrorism; a NATO ally for two-thirds of a century; at the heart of our joint efforts on migration.
And trade and investment are right at the centre of that: Turkish trade matters to Britain.
As I discovered when I visited Istanbul early on in this job, the UK sells more goods to Turkey than to Russia, Brazil or Mexico.
And we're Turkey's second-largest source of foreign investment.
That's going from strength to strength: our trade with each other went up over 50% in just 7 years, hitting £15 billion.
There's now over 2,700 British companies operating in Turkey – I can see some of you here today.
And my own connections with Turkey, from studying the language at Cambridge in the 1980s, through to private and ministerial visits in recent years.
And I can see many of you thinking: that's all well and good, but what happens when the UK leaves the European Union? How's my business going to fare then?
Well let me reassure you: we understand the importance of trade with Europe to your business, and trade with Turkey.
We're doing all we can to ensure a smooth transition, and to secure our trade, and your business.
And this isn't just good intentions: this is something we're taking very seriously.
There's a reason David Cameron personally appointed someone of the calibre of Lord Janvrin as trade envoy - who I'm glad to see here today.
There's a reason Turkey is one of the 14 markets with which we've set up a trade working group, for our changing trade relations post-Brexit.
And there's a reason the next Joint Economic and Trade Committee this autumn will be chaired by Liam Fox, our most senior trade minister, and Nihat Zeybekçi, Turkey's Minister for the Economy.
You see, Brexit isn't just about smoothing transitions or solving challenges – it's also about seizing the opportunities of being outside the Customs Union.
According to the IMF, 90% of global growth is going to be outside the EU in the next 10 to 15 years. The pattern of global economic activity is shifting, and over the long-term we've got to go where the demand is.
Those aims aren't contradictory – we can maintain good trade relations with countries inside the Customs Union, as well as looking beyond it. It's not like there's a limited amount of trade or goodwill to go around.
And today's a good example of how complementary those can be. British firms can and are collaborating with Turkish ones to seize opportunities in third countries.
Turkey is one of the world's largest international construction contractors – $26 billion in 2016 alone. And UK firms are a natural fit as suppliers, advisers and financers to those projects. We have the world's biggest and best financial centre, and a lot of experienced contractors and expert consultants.
That's already bearing fruit. Enka UK and General Electric are currently delivering two major power plant projects in southern Iraq, with at least $250 million of UK content. We will hear more about this project today.
The UK government firmly supports this kind of collaboration. The Iraq deal came off the back of $117 million of support from UK Export Finance.
We've been working closely with the Turkish Contractors' Association to identify more opportunities like this: and a thankyou to them for their involvement today.
And third-country collaboration is only one part of the opportunity that exists for British businesses in Turkey, and Turkish businesses in the UK.
We've got a lot to offer.
Britain is independently ranked by the World Bank as the seventh best place in the world for the ease of doing business; and we're almost uniquely open to foreign investors.
We punch well above our weight when it comes to trade and investment. We're the world's fourth largest exporter – having overtaken Japan – and we've got £1.2 trillion invested abroad.
That makes us a natural pro-trade country; and a natural partner for any country that wants to trade – especially a country like Turkey, a longstanding ally and a naturally complementary economy to the UK.
That's something the British government really values: there's a reason we've now got a department dedicated solely to international trade.
In a few months the government is going to be launching our new Export Strategy.
As announced a few days ago, part of that is going to focus on helping UK suppliers win contracts in major international projects – exactly the kind of cooperation we're seeing between Turkish firms and UK suppliers in third countries.
And if you're a British firm thinking about exporting to Turkey – or if you're a Turkish firm looking to use British contractors, buy British goods or invest in Britain yourself - UK Export Finance can now give up to £4 billion of financial support. You can get that in Turkish Lira, too – buy British, pay local.
And there's another £9 billion available for the wider Central Asian and South Caucasus region – where Turkey is very strong indeed – that could be the help you need to collaborate on third country projects.
That's a huge level of support. And it's there for a reason. Turkish trade is important to the UK. And UK trade is important for Turkey.
That relationship is important now. It's been getting more important in recent years. And it will stay important, once we've left the Customs Union.
So if you're looking to invest in Britain, export to Turkey – or work together in a third country – we want to help you do that.
Because the demand really is out there – and we'll back you to get it.
Teşekkür ederim. Thank you.
Published 15 May 2018