"The clock is ticking for the Democratic Republic of Congo and the world is watching."
Statement by Ambassador Matthew Rycroft, UK Permanent Representative to the United Nations, at the UN Security Council briefing on the Democratic Republic of Congo.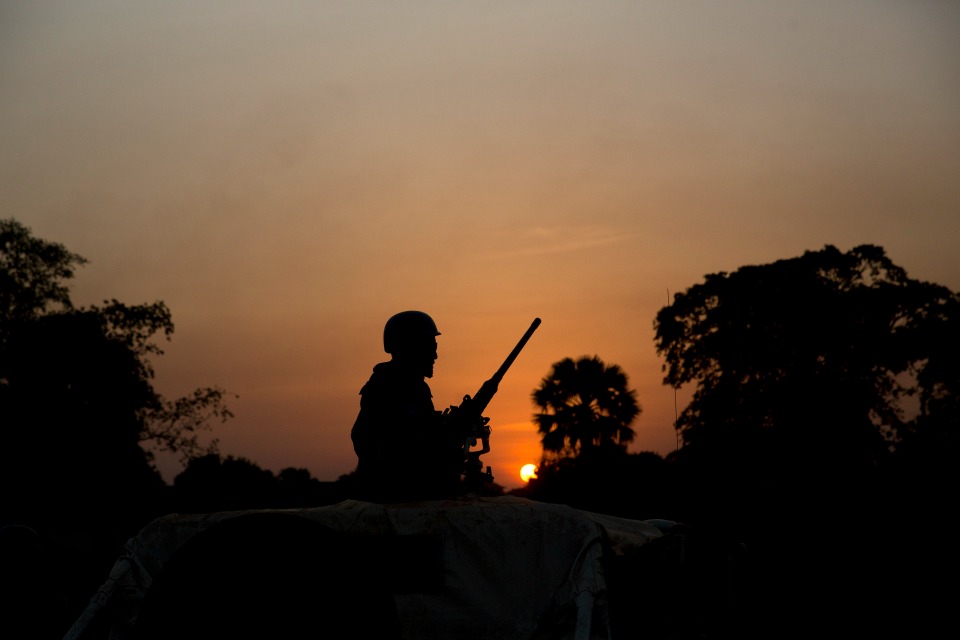 The clock is ticking for the Democratic Republic of Congo and the world is watching. Just two weeks remain until President Kabila's second term comes to an end. Two weeks to prevent even more violence, even more deaths, even more conflict, in a country that has already suffered too much.
So here, in this open session, we have an opportunity to send an unequivocal message to President Kabila: Make the right choice. Respect the constitution, respect the people of the DRC, respect your two term limit. Commit not to stand. Hold elections as soon as possible.
In truth, there is no other option. We all know what comes next if he makes the wrong decision. We saw it in the bloodied streets of Kinshasa in September. We cannot allow a repeat of such barbarity in a fortnight's time.
So we know what needs to happen. The constitution is clear – President Kabila's term ends on the 19th of December. The two term limit cannot be changed, and certainly not just to suit one man's political agenda.
So the government must reach a consensual political agreement, one that is in line with the constitution, before that date. President Kabila heard this message loudly and clearly when the Council visited last month. It's a message that the UK's Minister for International Development, James Wharton repeated only two weeks ago.
It's now time for Kabila, and his government, to undertake confidence building measures so that mediation efforts have a chance of success. This means dropping the spurious charges against opposition members, releasing political prisoners, and lifting the media ban. And it means all sides rejecting violence and committing to peaceful dialogue.
In these efforts, we support fully CENCO and their mediated discussions between the government and opposition groups. We urge all parties to continue to engage in dialogue to reach a peaceful compromise before the 19th of December.
But that's only half of the message that we need to send today. If President Kabila ignores this Council, we must be clear that there will be consequences. It cannot be business as usual if nothing has changed in two weeks time.
The government must respect human rights and fundamental freedoms essential to political debate and credible elections – freedom of speech, of assembly, access to the media, and accountability for human rights abuses. Not respecting these fundamental norms increases tensions and increases the risk of violence.
In October the European Union threatened to impose sanctions on members of the DRC security forces responsible for the suppression of these fundamental freedoms and the abuse of human rights. This Council needs to be prepared to respond in similar fashion if the situation deteriorates.
In parallel, we also need to be preparing to help should the worst occur. MONUSCO needs to have contingency planning in place to respond effectively if needed. The biggest peacekeeping mission in the world with a clear mandate to protect civilians robustly cannot stand by if civilians are threatened.
Mr President, as I said at the start, the world is watching. But it's watching us in this Council just as much as it's watching President Kabila.
We have seen countless times how difficult it is to bring peace and stability to a country or region after conflict has begun. We are discussing here a situation where the violence has not yet erupted. We have an opportunity to stop a conflict before it begins.
So we owe it to the people of the DRC, and to the credibility of the Security Council on conflict prevention, to make sure that President Kabila listens.
Thank you.
Published 5 December 2016