Terrorism: Home Secretary's oral statement on Abu Qatada
This statement was given by Home Secretary Theresa May on 17 April 2012.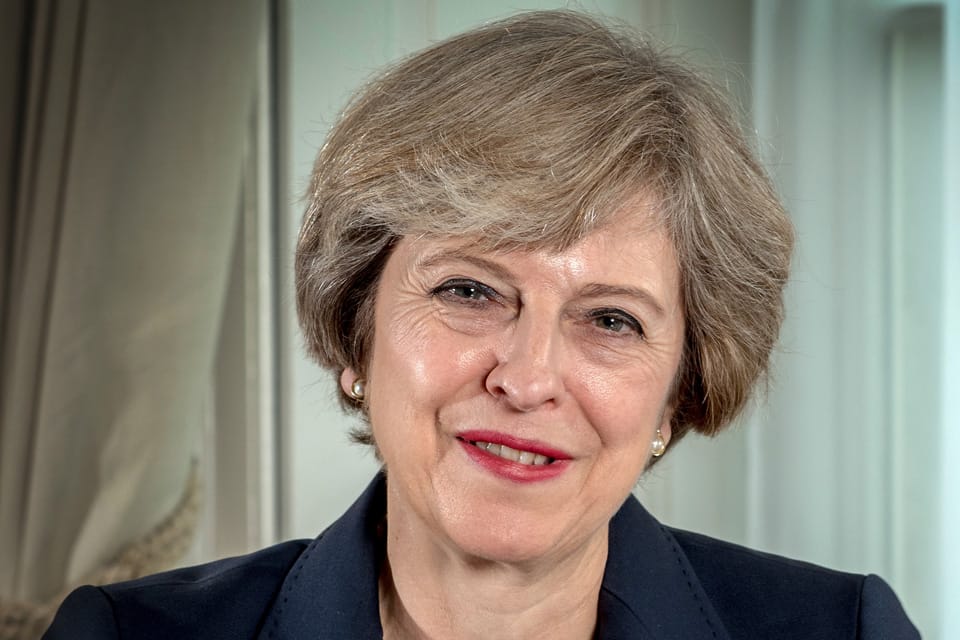 Mr Speaker, with permission I would like to make a statement on the deportation of the Jordanian terror suspect, Abu Qatada.
I can tell the House that today, officers from the UK Border Agency arrested and detained Abu Qatada and served notice that we are resuming his deportation.
The assurances and information that the Government has secured from Jordan mean that we can undertake deportation in full compliance with the law and with the ruling of the European Court of Human Rights.
Deportation might still take time - the proper processes must be followed and the rule of law must take precedence - but today Qatada has been arrested and the deportation process is underway.
Background
Let me remind the House briefly of where we are. For more than ten years, successive governments have sought to deport Qatada to Jordan, because of the serious risk he poses to our national security. He has a longstanding association with Al Qaeda, he has been linked to several terrorist plots, and he has been found guilty in absentia in Jordan of terrorist offences.
Despite the judgement of British courts that Qatada should be deported, and despite accepting that our diplomatic assurances from Jordan mean that he would not be mistreated upon his return, in January the European Court of Human Rights ruled against his deportation. It did so on unprecedented grounds - that evidence obtained from the torture of others might be used against him in future legal proceedings in Jordan.
As I have said to the House before, the Government disagrees vehemently with this ruling: Qatada does not belong in Britain; he belongs in Jordan - where he deserves to face justice.
Further Information from Jordan
We have since been working closely with our Jordanian counterparts to get the certainty we need that Qatada will face a fair trial upon his return. I want to thank Jordanian ministers for their constructive and helpful approach.
Since January, the Prime Minister has discussed Qatada's deportation with King Abdullah. I have been to Jordan and held meetings with the King, the Prime Minister and several other ministers. My Honourable Friend the Minister for Crime and Security has travelled to Jordan. And there have been several official delegations to follow up on ministerial negotiations. These discussions are ongoing.
The result is that we now have the material we need to satisfy the courts and to resume deportation. I can give the House a brief description of the key facts that mean Qatada will get a fair trial.
The state security court, which will hear Qatada's case, is not a quasi-military court - as Strasbourg suggested - but a key part of the Jordanian legal system that considers a wide range of criminal cases. Qatada's case will be heard in public with civilian judges.
Upon his return to Jordan, Qatada's conviction in absentia will be quashed immediately. He will be detained, in a normal civilian detention centre where he will have access to independent defence lawyers. In court, he will be able to summon defence witnesses in his support.
Those accused alongside Qatada when he was found guilty in Jordan - whose evidence is at the heart of the European Court's ruling - can give evidence, but what they say in court will have no effect upon the pardons they have already been granted.
We can therefore have confidence that they would give truthful testimony. Furthermore, Qatada will be able to challenge their original statements. Indeed, one of the more significant recent developments is the change to the Jordanian Constitution last autumn that includes an explicit ban on the use of torture evidence.
Concerns
I believe continuing with deportation against Qatada on the basis of these facts will provide us with the quickest route to removing this man from our country. I know that many Honourable Members are frustrated by Strasbourg's ruling and by the time it is taking to deport him. I share their frustration entirely. And I know that a number of Honourable Members have some specific concerns, which I want to address head on.
First, why we cannot just ignore Strasbourg and put Qatada on a plane. In reality we simply could not do this. As ministers, we would not just be breaking the law ourselves but we would be asking government lawyers, officials, the police, law enforcement officers and airline companies to break the law too.
As soon as we issued a deportation notice to Qatada, his lawyers would win an immediate injunction preventing us from removing him. And even then, if somehow we succeeded in deporting him against the wishes of the courts, we could be ordered to bring him back to Britain and perhaps even pay out compensation. Instead, our approach will bring an enduring solution. The truth is that of all people and institutions, the government must obey the law, and that means, as long as we remain a signatory to the European Convention, we have to abide by Strasbourg's rulings.
Second, why we cannot deport Qatada when other countries have recently deported foreign nationals. The truth is, while all legal systems and all cases are different, no Council of Europe member state now ignores Rule 39 injunctions, which Strasbourg issues to prevent deportations.
The recent cases of the foreign nationals deported from France did not involve an appeal to the European Court at all. And Italy has confirmed that it will no longer deport foreign nationals in defiance of Rule 39 injunctions. But I can tell the House that I am keen to learn from the experience of other countries in Europe. So we will be examining the processes and procedures used in France, Italy and elsewhere to see if our own legislation might be changed to enable us to deport dangerous foreign nationals faster.
In the longer term, we need to stop the abuse of human rights law. The Brighton Conference, which begins tomorrow, will examine how to reform the European Court. We are changing the Immigration Rules to prevent the abuse of a 'right to a family life'. And, of course, we need a British Bill of Rights.
Deportation will come as soon as possible but could still take time.
Mr. Speaker, continuing deportation now, on the basis of the work we have done with the Jordanians, is the quickest and safest means we currently have of removing Qatada from Britain. But Honourable Members must be aware, this does not necessarily mean he will be on a plane to Jordan within days. There is still a potential avenue of appeal to the Special Immigration Appeals Commission court, and beyond.
That appeal process could take many months, but it would be based on narrow grounds and, with the assurances we have received, we can have confidence in our eventual success. I believe that Abu Qatada should remain in custody throughout.
Referral to the Grand Chamber
The other option available to us - referring the case to the Grand Chamber of the European Court - could take even longer and would risk reopening our wider policy of seeking assurances about the treatment of terror suspects in their home countries. This policy was upheld by the European Court's judgement in January, and it is crucial if we want to be able to deport terror suspects to countries where the courts have concerns about their treatment. There are fifteen other such cases currently pending. I can therefore confirm that the Government has not referred the Qatada case to the Grand Chamber.
Conclusion
Mr Speaker, British courts have found that Qatada is a dangerous man, he is a risk to our national security, and he should be deported to Jordan. We have now obtained from the Jordanian Government the material we need to comply with the ruling of the European Court. I believe the assurances and the information we have gathered will mean that we can soon put Qatada on a plane and get him out of our country for good.
And so I commend this statement to the House.
Published 17 April 2012