Speech
'Tackling corruption matters deeply to the British Government.'
Speech by the British Ambassador to Slovenia Andrew Page at the Conference on Ethics in Business in Ljubljana.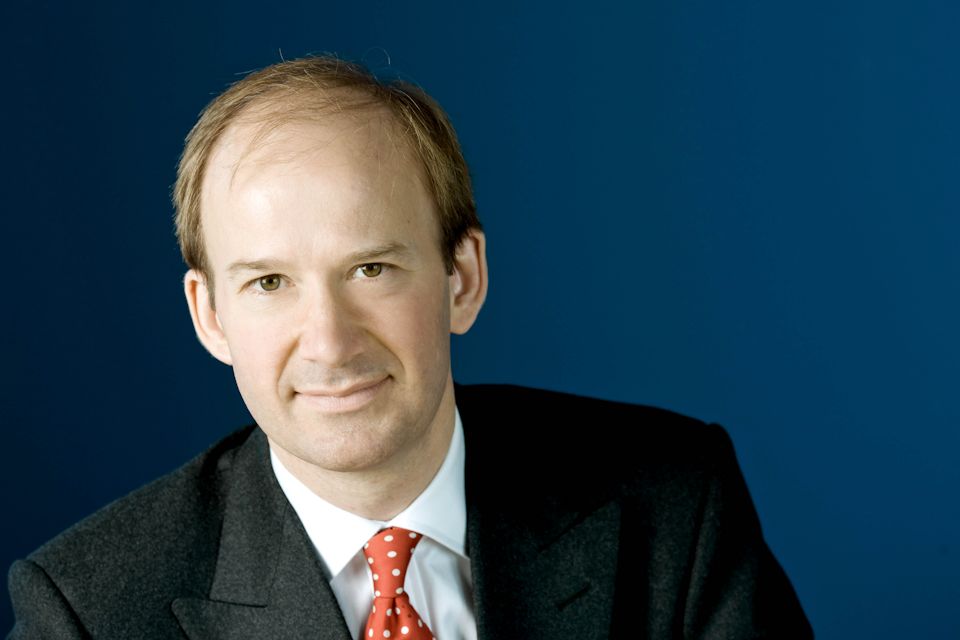 In March I spoke at an event supported by the Embassy presenting research carried out by the Corruption Prevention Commission (CPC) on perception of corruption in Slovenian business. Then, as now, corruption was in the headlines – though for different reasons. In March, we had just witnessed months of protests, as people took to the streets to demand that the rule of law be upheld. This month, the resignation of the leadership team of the CPC, including its courageous Chairman, has thrust the fight against corruption again back into the spot-light.
I believe that it is incumbent upon Ambassadors not to duck such issues because they might be sensitive and controversial, but to contribute to the public debate and see what, if anything, their countries can do to help. So today I want to discuss three themes.
First, the British experience – we do not claim to have all the answers, but we have relevant experience, and in some cases examples of good practice, to draw on. Second, my perspective, after nearly five years here, of what is happening in Slovenia, in light of the current economic circumstances. And third, the contribution that I believe Embassies, with international businesses, can make.
First, the UK. Tackling corruption matters deeply to the British Government. Transparency was one of three topics the PM chose to make the centre-piece of our G8 Presidency, saying: "we must put new, practical emphasis on transparency, accountability and open government". Though the G8 focussed primarily on damage caused to the developing world by corruption, the sentiments apply also to EU countries. In November, the UK hosted a senior ministerial-level summit on the Open Government Partnership, set to become the hall-mark of a modern, effective, accountable society. We are taking action also to improve the ethical content of our business environment. We have strong legislation in the form of our Bribery Act, recognised by the OECD as the most robust in the world. We are working hard to ensure that businesses based in the UK comply with both the spirit and the letter of the law when it comes to paying their fair share of the tax burden. We have negotiated agreements with the British territories that operate as tax havens, to ensure proper information sharing with national authorities. We have further to go, but we are making progress in enabling governments to collect taxes they are owed, and to help prevent proceeds of corruption being hidden from investigative bodies.
One thing that we are proud of in the UK is that corruption is seldom a barrier to business. The World Bank's Competitiveness Index placed the UK 10th globally for competitiveness. Corruption barely featured as an issue in our business environment: only 0.9% of respondents cited it as an issue. By contrast, Slovenia was ranked 62nd, and corruption was cited as the fifth most problematic factor for businesses (8% of respondents). Just recently, Transparency International ranked Slovenia 43rd out of 177 countries in its Corruption Perception index for 2013 – Slovenia's lowest ever ranking, six places lower than in 2012. Stark statistics, Ladies and Gentlemen. Little wonder that I am often asked by newcomers if I think that Slovenia is a corrupt country. I want to share with you today, openly, what I usually say to them.
I do not describe Slovenia as corrupt. The situation in Slovenia is more nuanced, in my view. I describe the phenomenon as closer to clientelism, nepotism or patronage – and it is made more difficult for Slovenia by its small size. Business and political elites are, in some cases, unhealthily close. Too often we hear of contracts awarded for political rather than business reasons, or of appointments made to supervisory/ management boards because of political party allegiance. Only the other day, a Slovenian CEO of an international company told me he had applied for positions as CEO of a State-Owned Enterprise, only to be told that it was a condition that he should join a particular party. He declined on principle – good for him.
Slovenia has great laws: they meet relevant international standards. The problems tend to arise with implementation and enforcement. This, in my view, is why people came to the streets a year ago, disaffected by the way business decisions, and senior appointments, were being made: they perceived a lack of accountability at the top when things went wrong.
It is no secret that Slovenia's banking problems today were, in part, caused by these practices. The banks lent money generously, at discounted rates, on the basis of little or no collateral and inadequate risk assessment. Too often loan decisions were made for political rather than business reasons – decisions that were at best imprudent, at worst unethical. The result: banks saddled with huge debts that can't be repaid, for which the State is ultimately liable. Next week, on Friday 13th, the full extent of these problems will be laid bare for all to see.
This is going to be a tough period: Slovenia will face unpleasant choices. I commend the Government for the willingness they have shown to make these hard decisions. In particular, the renewed commitment to privatisation will bring rewards for Slovenia if followed through. Slovenia will benefit not only from badly needed capital injections; with foreign investment will come an infusion of business leaders from abroad to work alongside your own managers – individuals beholden to none, not susceptible to the risk of political interference in business decisions. They will strengthen corporate governance, and should be welcomed, not feared.
Finally, what contribution can and should Embassies make? As diplomats, we are, I believe, more than just observers. Embassies have a constructive part to play. For me, the key is to work with the grain of what Government and institutions of the State are seeking to achieve – not in a judgmental way, but supportively, sharing experiences, both positive and negative. Your independent institutions, like the CPC and Court of Audit, have a really vital role here. They have achieved a lot and they are clearly trusted by the majority of the Slovenian public. Their powers and capacities should be strengthened, in my view, and their courage saluted. In 2005, the CPC received only 55 complaints; in 2013, they have been asked to look into nearly 2000 cases, and counting.
Whoever is in Government, our Embassy will continue to work with institutions like the CPC which are determined to root out unethical behaviour.
In conclusion, Ladies and Gentlemen, I'd like to pay tribute to the organisers of this event. Foreign investors the world over know that all countries face the challenge of creating an ethical business environment. Those countries that have the courage and wisdom to meet the challenge in an open way, and to show that they are tackling it, will be the most attractive to FDI. With FDI should come higher growth and greater public satisfaction. Today's event sends another positive signal about Slovenia's intention to confront its difficulties and create an environment where enterprise can blossom. That is my fervent hope for Slovenia's future.
Published 6 December 2013