Authored article
Supporting registered managers to build compassion in care homes
Jon Rouse writes in response to the BBC's Panorama programme 'Elderly Care: Condition Critical'.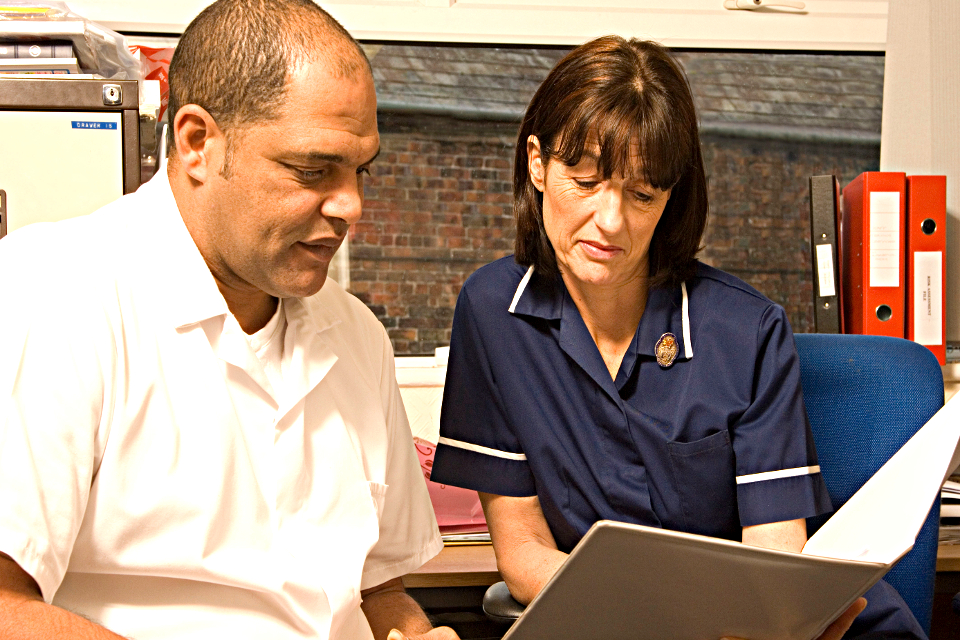 Watching the BBC's Panorama programme on care homes this week (17 June), I asked myself, who has the right influence to ensure a dominant culture of compassionate care within a care home or care service? Is it the organisation's CEO, its board, the regulator or the local authority commissioner?
I reflected on my own experience of leading culture change. In each organisation there was a specific level of management that was crucial in securing that change. They were the managers who were close enough to the front line to know what was going on but senior enough that they had authority to make change happen. If you have a critical mass of these managers on board you're in business, without them you can't achieve lasting change, whatever the operational or regulatory context.
In the care sector, that role and responsibility falls to the registered manager. Registered managers are the pivot point between leading and inspiring the staff team to deliver great care and the day to day management of their service. Concentrating on the needs of people who use the service, managing the budget, dealing with staff issues, talking to families and friends, all this and more is required of registered managers on a daily basis.
Given how important they are, it is somewhat surprising how little effort we have made to support and develop the registered managers in their role. The very nature of the role, including its often anti-social hours, can lead to isolation and lack of opportunities for peer support and professional development, particularly those managers working in small and medium enterprises.
We all know from our own professional lives that we need support, stimulation, challenge and encouragement if we are to remain motivated, confident and committed in our roles. This is no different for registered managers in the challenging jobs which they undertake.
The National Skills Academy for Social Care identified, via a survey of 20,000 managers last summer, that professional isolation was one of the major concerns of managers, as well as the poor perception of the sector by the press and public, and of course funding issues.
Recognising the key role that registered managers play, the Department of Health has commissioned the National Skills Academy for Social Care, to develop and launch a Registered Managers Support Programme. This was warmly welcomed across the whole of the sector. The objective of the programme is to support registered managers to be the very best leaders they can be by providing tangible, practical support, putting them in touch with other managers and helping to end the feeling of being 'out on a limb'.
The programme was launched in March and offers development opportunities and resources. Funding is available for managers to set up their own local networks, to help build a local community of practice, to exchange ideas and offer professional support. The Skills Academy will help with setting these up and providing ideas and information in the early stages.
There are helplines available, offering legal, HR and peer support, aimed again at offering expert support and advice and in addition the academy is building an online community for managers. There will also be a series of events for registered managers, which will be rolled out over the next few months. I will join in with some of these events. So far, 800 managers have also become members of the academy. It only costs £35 to join and I hope over time many more managers will see the benefit that membership brings.
I will finish with a reflection on a recent front line visit to a care and nursing home in Kent. The care manager showed me round. It was clear from the quality of the environment and the range of activities, (I passed on the snake handling!), that this was a brilliantly run home. The manager told me how, for the first time in her career, she had recently had the chance to join a network of her peers and the benefit she was gaining from that.
I am sure there is more we can do to ensure more managers get these opportunities. Certainly, we can do more to recognise and celebrate achievement amongst this crucial cadre. We will therefore continue to develop the offer to registered managers and to help build a sustainable professional community which leads the way in delivering excellent care throughout the sector.
Published 20 June 2013