Speech
Smarter working and the public sector
Explores the ways that DfT is promoting alternatives to travel in the public sector.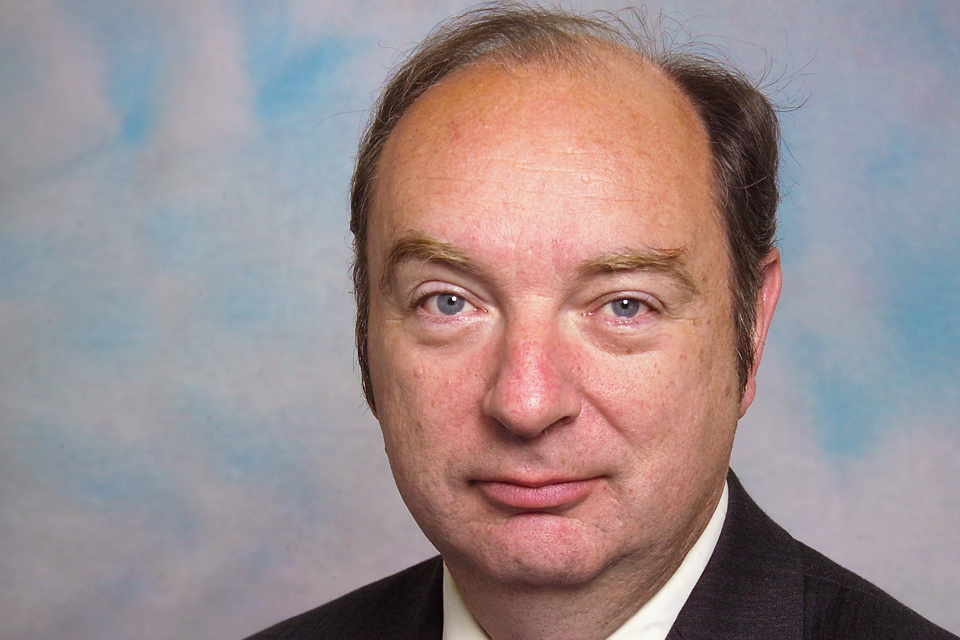 By working together, Transport Minister Norman Baker believes the travel choices people make in the public sector for their organisational needs can be positively influenced by smart working and so reduce the impacts of their transport.
Smarter working and the Public Sector
Transcript
Hello and thank you for taking the time to attend today's (25 May 2011) conference on smart working and the public sector. I'm sorry I can't be with you in person, but thanks to video technology I'm delighted to make a virtual appearance, which of course also helps me to promote an important part of my ministerial brief - namely alternatives to travel.
This is, of course, why you're here today (25 May 2011), to deal with the important issue of reducing demand to travel and finding smarter ways to work.
The challenge for all of us is clear. Transport is integral to supporting economic recovery, advancing social mobility and tackling climate change. Around a quarter of the UK's CO₂ emissions come from transport, of which business related travel represents about a third. The public sector approach to procurement and work-related travel has a big part to play in demonstrating that better transport planning results in financial and environmental savings.
Now, although the greenest travel option is not to travel, it isn't my mission isn't to stop people travelling, but rather to ask everyone whether their journeys are really necessary.
This is now enshrined in Cabinet Office guidance for civil service travel. Cutting the demand for travel, or, at least spreading it, has obvious financial benefits - for the employer, the employee and indeed for the public purse. Is it really sensible to spend scarce public resource on transport infrastructure to meet capacity demand for just 3 or 4 hours each day? It also fits with the government's vision to be the greenest government ever and our own commitment to reduce our domestic business flights by 20% over the lifetime of the Parliament, in support of our carbon reduction target.
In the DfT we're using the Olympics as a catalyst for staff to think about how they can work and travel differently. And we're working with the rest of government to encourage them to do the same. To reduce pressure on London's transport network during this period, DfT staff will be encouraged to do things differently, for example by working remotely or using video conferencing. As a result we are aiming to reduce our travel footprint during this period by some 50%.
I am aware that there is still much that we in central government can learn about implementing new ways of working, we can learn from those companies and organisations at the cutting edge already taking a more innovative approach. This is why, back in April, I launched a call for evidence to find out more about what companies and organisations are already doing on alternatives to travel. We want to know more about what works - and what doesn't - what the barriers are and what government can do to help. There are still a few more days for you to get responses in and I would encourage you all to contribute.
As part of the call for evidence, I have met with representatives from several public sector organisations with experience in this area.
They have provided me with a range of examples of smarter working in the public sector. Examples such as Winchester City Council whose use of IT enables 75% of its staff to work at least partly from home. This has resulted in significant cost savings and improved resilience, meaning that the council was able to operate effectively during the snow last winter with only 10% of its staff in the office.
Other good examples include the Scottish Universities Physics Alliance who are using video conferencing to improve access to physics courses across 8 universities.
This agenda isn't just about promoting initiatives such as video conferencing and flexible working. It's also about fully considering the financial and environmental impacts of our travel demands and thinking about how we spend money, how we can save it and how we can achieve value for money.
For example, the Merseyside Fire and Rescue service now sends out firebikes ahead of their engines to confirm the status of the incident. And a team within the Avon and Wiltshire NHS Trust used their travel expenses budget to purchase electric bikes as a more cost effective and environmentally friendly alternative to claiming mileage.
Alternatives to travel is not just about using technology, but also about changing organisational culture - supporting and encouraging employees to embrace new technologies and different ways of working. And of course, a more flexible approach can bring significant benefits for businesses as well as their employees. As you will probably be aware, the Department for Work and Pensions has recently launched a consultation on flexible working and parental leave. I would encourage you all to respond.
I recognise that change isn't always easy. This is why assistance, advice and information aimed at encouraging and enabling smarter travel choices is being provided at a number of different levels. For personal travel choices, the Department for Transport's pioneering travel information and journey planning service, Transport Direct, provides lots of useful information. Not only can it plan routes and give likely journey times, it also calculates CO&8322; emissions and provides cost comparisons for door-to-door journeys by public transport or car to any destination in Great Britain.
In addition it provides a link to car-sharing companies and supports sustainable transport, providing cycle routes in 30 areas of Great Britain along with detailed walking directions and maps. I would like cycle route planning to become as mainstream as planning a car route.
The business community is being targeted through the National Business Travel Network, hosted by Business in the Community and grant funded by the Department for Transport. Its work seeks to influence organisations to support and encourage their employees to travel to, from and for work more sustainably and to reduce overall travel. They also provide a business forum that encourages and supports innovation and dissemination of best practice.
At a local government level, our new local transport white paper, which I launched earlier this year, focuses on encouraging and enabling people to make sustainable travel choices for local trips.
An unprecedented £560 million has been earmarked for local authorities through our new Local Sustainable Transport Fund. The first tranche of bids for small projects requiring less than £5 million is currently being assessed. They cover a wide range of projects; including travel planning, facilitating walking and cycling, improving public transport and encouraging the sustainable use of private motorised transport.
Building on this approach, this year we are also making a grant £70,000 available to promote alternatives to travel in the public sector. My department is in the process of seeking a suitable organisation to lead on this.
By working together I believe we can positively influence the travel choices people make for their personal and organisational needs and so reduce the impacts of transport.
Thank you for watching, have a good event.
Published 14 June 2011