Role of building societies
Transcript of the speech as delivered. Building societies occupy a unique space in national life. You'll know the history much better than…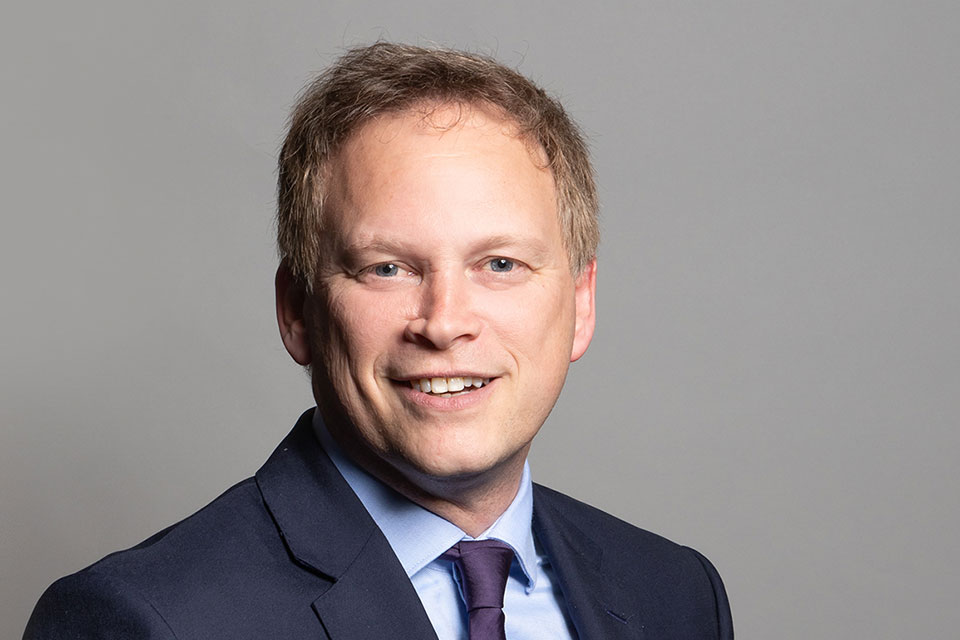 ---
Transcript of the speech as delivered.
Building societies occupy a unique space in national life.
You'll know the history much better than people outside this room, who might be surprised to learn you owe your origins to meeting in the back room of a Birmingham pub.
A group of working men all wanted to put a roof of their heads, who couldn't have hoped to on their own. But by pooling their savings, and working together, they were able to realise their ambitions.
Today, all of you in this room are inheritors of that remarkable heritage, working to a very distinctive ethos.
So I'm really pleased to have the chance to speak to you today.
Challenges: Supply, Affordability
You will know better than anyone the scale and extent of the challenges in the housing market.
We have a challenge of Supply. In simple terms, we just aren't building enough homes. Analysis suggests that we are going to see two hundred and forty thousand new households formed every year over the coming decades. But when we came to power, we were building only half that.
The first challenge compounds the second - and that's affordability. House prices more than doubled in the decade to 2008, making it ever more expensive to get a foot on the ladder. Research suggests the vast majority of under 30s - some four in five - cannot afford to buy a home without help from the bank of mum and dad.
Government's Role
This Government wants everyone to have not just a roof over their head, but a place they can be proud of. Whether they're owning, renting privately or in social housing.
I caused a bit of a storm last year when I said I want to see a more stable housing market, but we do - a more predictable market; with more new homes being built, and where it's easier for first-time buyers to get a foot on the ladder.
Now the Government does have some levers here.
Through the New Homes Bonus, we're rewarding those places that choose to grow. So councils and communities don't just feel the strain on existing services, but have real reasons to say "yes" to new homes.
We're giving people greater discretion than ever before to make sure that what gets built in their neighbourhood looks and feels right for their neighbourhood.
We've introduced "Firstbuy", a shared equity programme that will help some 15,000 first-time buyers get their feet on the ladder over the next two years.
And we're accelerating the release of public sector land for new development, which will have enough capacity to deliver up to 100,000 homes and support as many as 200,000 construction jobs by 2015.
We aim to publish a Housing Strategy next month. It will set out our next steps, and ambitions for the future, in all these areas and more, such as the new 'Right to Buy'.
As Housing Minister, I see it as my responsibility to swing the weight of Government behind efforts to get Britain building again.
Lenders' Role
But I also realise that Government is not the be-all and the end-all. We will achieve more by working with you the market, together. And the actions of other organisations - especially lenders like you - are crucial.
The choices that lenders make and the products you offer can spell the difference between hopeful young families and heartbreak and frustration.
That's why I've already organised two summits for lenders, injecting some pace into the conversation about what more can be done to open up the market for first-time buyers.
Let me say that I'm very grateful to the Association and your members for the constructive spirit in which you took part in that work.
I know that some lenders are already thinking differently. About new models of finance, new methods of assessing risk and creditworthiness.
Self Build
Take self-build. Your own research suggests that a good half of Britons would be keen to build their own home. Already, it's an industry many think of as small, but one actually worth some £3.6 billion each year.
But we're still at the bottom of the Self Build housing league. I want us to be at the top. That's why I'm working with the National Association of Self Builders to bring about a self-build revolution. Let's get rid of the barriers that stand in the way.
Now one of those barriers that won't surprise you is finance. Some lenders have laboured under the misperception that backing self-build is a risky proposition. But actually, figures from BuildStore show that of the 15,000 self-build projects started in the last 12 months, only 46 were repossessed. Lenders with an eye to the future will see that this is the time to get in on the ground floor.
I know there are 20 building societies who are up for it, and that's a tribute to their great good sense.
Long-term Finance
Today, I want to suggest another area where changing lending practices could make a world of difference to first-time buyers: long-term fixed interest mortgages.
I like to think of them as "peace of mind mortgages". Every household has a job to do balancing their budgets. For parents, managing money sensibly is one of the most important things they can do to give their children the best start in life. And in today's uncertain world, their time has come again I think.
We also know that many people find it helpful to plan for the long term - knowing what future costs are going to be. It gives certainty and security, especially in turbulent times. A sense of control. There are products out there, in a range of different fields, to meet that demand.
For example - if you wanted to, you could get a fixed price on your gas bills until 2014.
You could go on line right now and get a quote for a five-year fixed-rate loan on a car.
But when it comes to mortgages - the single biggest outgoing for many families - does the market really cater to people who want long-term certainty?
Most fixed-rate deals are offered for somewhere between two and five years.
The longest fixed-rate terms currently available are 10 years.
And beyond 10 years - well, there's nothing.
Look at other countries - say Germany, or Scandinavia - and fixed-rate deals of 25 years are common.
Of course there are going to be costs and benefits for consumers to weigh up, and long-term fixes won't be for everyone. And I'm not proposing in any way that they should be.
For some, though, the peace of mind of knowing exactly how much they'll have going out of their account each month could be what gives them the confidence to buy.
This could help bring new investors who need long term stable returns into the market, increasing the funds available for lending overall.
So I think there may be a gap in the market here. It would be a canny lender who decided to test this market. To gauge demand.
As building societies, you have innovation in your genes. You owe your origins to a group of people who just weren't satisfied with what the market offered them at the time.
Conclusion
So I look forward to discussing this idea with you today - and what more you and the Government can do to unlock the housing market:
To get builders working at full speed again.
To get families into new homes.
To help people achieve their aspirations. Not just a roof over their head, but a home in which they can really take pride.
So let's talk.
Published 20 October 2011