Speech
Providing high quality mental and social care services
Care Minister Alistair Burt sets out priorities on providing high quality mental health care and support for social care.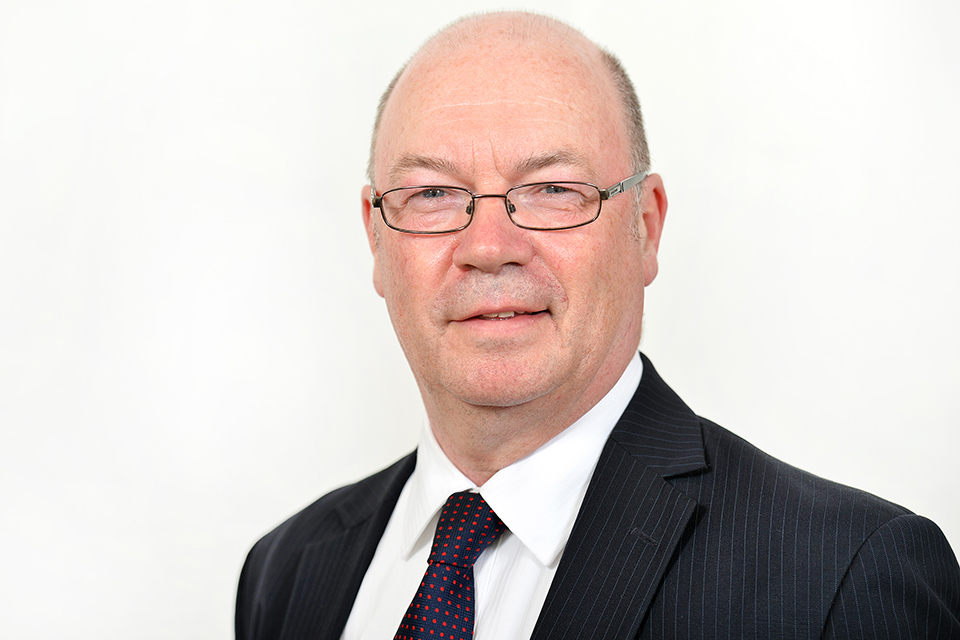 Thank you. This is my first time addressing this conference and, perhaps, this is the first time that many of you have been introduced to me.
But before I go in to more about myself, I would like to thank and congratulate Norman Lamb. He was a dedicated care minister and is still a passionate advocate for health and care.
Much of the work he did while in the Department of Health was to start significant changes in care.
The given wisdom is that a new government equals new policies. I don't think this is true – I'm not into change for change's sake.
What's important to me is to look at these huge changes – in mental health care, in social work, in the care sector – to work with the professionals and the policy experts on these improvements and make them work for you and the people you care for.
But don't mistake continuity for absence of ambition. I'm ambitious to see your work be ever more successful, and importantly, publicly recognised as such.
A little bit about me – in the previous government I was Foreign Office Minister for the Middle East, a job I enjoyed greatly. But, I am not a stranger to the care sector, having been the Minister for Disability under John Major's government.
Of course, since then we have seen huge upheavals of change. The healthcare landscape has altered: healthcare is no longer defined as 'the big hospital on the edge of town' but now more community focused care.
More care is being offered in GP surgeries, mental health care is increasingly found in suburban areas and the number of care homes has increased.
The people you care for have changed, too.
Our population is ageing – by 2030, the number of people over 85 will more than double.
And while this fact is not new, this date is looming closer – more people will be living with one or more long-term health conditions – the number of people with 3 or more is set to increase from 1.9 million in 2008 to 2.9 million by 2018.   More people are entering the system much later, having survived for so long with fairly good health, which means that you have to help people with more complex health care needs.
But the one thing which hasn't changed is the passion and dedication of the staff throughout councils, the NHS and care services.
It is this workforce that I want to be the champion of and it is this workforce I want to talk about today and how the government can help you to look after the people that rely on you.
Mental health care
We have seen how government intervention has dramatically improved mental health care.
The system was incredibly fragmented before – mental health was seen as a service which was second to physical health care. It was chronically underfunded and underappreciated.
But the picture is starting to change.   My first visit was to the South London and the Maudsley Trust. I was able to witness first-hand how effective person-centred mental health care is being provided to young people in south east London and beyond.
I was impressed, not just by the excellent personalised services there, but also the emphasis on community-based support for young people and their families. If we want to raise awareness, reduce stigma and promote early intervention for those who need it, then we need these services to become more visible in the community.
Through a partnership between government and the mental health sector – we have made huge progress.
Over 3 million people have entered treatment through Increased Access for Psychological Therapies, with over half of them having completed treatment. Over 1 million patients have reached recovery. It is a world-leading treatment.
For the first time, it is written into legislation that mental health is equally as important as physical health and this stipulation is now driving more mental health care improvements.
My goal is to make sure that this progress continues, so that every part of the mental health service aspires to achieve equality with physical health.
We know that mental health, and mental health services, are increasingly coming under public and political scrutiny. This is good – gradually more people are recognising mental ill health as a serious challenge and are looking to the health service to provide a response.
I am focusing more and more on making sure that funding gets through from national to a local level. There is criticism that this isn't happening smoothly or, in fact, at all. But I and my department are monitoring CCGs more closely and think they must be more transparent.
And there are still areas where we need to improve.
This week I met with Mencap and families of people with learning disabilities, who are not getting the care they need. About a dozen very worrying stories. I want to be able to get to the bottom where inspection and the service fail.
But we are investing more than ever before in mental health care.
It is shocking that, up until now, specific waiting times didn't exist for mental health. There is a glaring inconsistency in our health and care service where, if you have suspected cancer you will see a specialist within a fortnight, but if you suffer a first episode of psychosis you have no such right?
We are correcting this. Mental health waiting times will be introduced as of later this year and will be achieved by next March.   For the first time, 95% people seeking psychological therapies for help with common mental health conditions will be seen within 18 weeks and 75% within just 6 weeks.
The CQC report in to mental health crisis care was sobering reading. Overall it found the quality of mental health crisis care varied, people struggled to get care at the time they needed it and sometimes staff in A&E just simply didn't understand what a mental health crisis was.
Clearly we need a united front when it comes to crisis care. We cannot have people experiencing moments of intense psychological crisis.
This belief was the basis behind the Crisis Care Concordat, published last year.
The Concordat is clear that local mental health services need to be available 24 hours a day, 7 days a week. Every area in England has now signed their Crisis Care Concordat declaration and agreed action plans to make improvements in local crisis services, and they're starting to see a difference.
During 2011 to 2012 the number of cases where people were given a section 136 and detained in a police cell under section 136 of the Mental Health Act was 8,667. We set a goal to halve this by the end of the last financial year. We actually exceeded it – there were 3,996 cases.
This is good progress – so thank you to all those out there that work in the crisis mental health sector. Our goal now must be to continue working to make that number even lower and improve responses from all services across all pathways.
But I believe that where we need to focus more attention on children and young people.
Three-quarters of mental health problems in adult life start by the age of 18 and, by not taking action when the first signs of a mental illness or distress occur in our children and young people, we are instilling inertia in our future generations. They will believe that this is what adult life is like, with nowhere to turn.
Of course, the opposite is true and, in fact, many of you work tirelessly in this area.
The reality is that 1 in 10 children needs support or treatment. Children's mental health is therefore my top priority, and the £1.4 billion we have allocated for improving children and young people's mental health, including investment in treating eating disorders in the community over the lifetime of this parliament will soon start to make a big difference.
Many of you have been working hard to develop your local transformation plans and they are absolutely fundamental to making the sustainable changes needed. This is just the beginning of a long term strategy.
Through NHS England, we are continuing to expand the Children and Young People's Improving Access to Psychological Therapies programme, which has already helped so many young people.
I'm pleased to say that NHS England is working to ensure the whole country is covered by this service by 2018.
I am committed to taking forward the vision set out in the government's report of the Children's and Young People Mental Health Taskforce, 'Future in mind'. In the coming weeks, some really exciting work is coming out of this project, around tackling stigma and transforming local services.
And we now have the first minister to be a dedicated schools champion for mental health.
But, ultimately, we need to focus as early as possible to stop mental ill-health before it starts to develop in to a more embedded and longer-term problem. And the earliest intervention is perinatal mental health.
Like many others I am sure, I was deeply sorry to read of the circumstances affecting the young mother in Bristol, and the tragic outcome.
While there is growing awareness of mental health issues in general, perinatal mental health is a strong priority for me. It is important that new and expectant mothers get the mental health support they need, which is why we are investing £75 million over the next 5 years to help drive improvements.
Social work and social care
Good mental health care – in fact, good care period – should not be down to just one part of the health and care system. We need to be able to work across disciplines, to share responsibility for people's health, to provide holistic treatments for care.
Nowhere is this flexibility and diverse use of skills more evident in our social workers.
There are approximately 18,000 registered social workers working in local authorities and health trusts, delivering social work services at some point to almost 1.2 million adults and their families.
They are multi-disciplinary and offer personalised care and support to make sure that people – whether they are older people, people with mental illness, or with a disability – get the help they need. Social workers consult with families and carers to make sure they give the people they help the very best.
We know that social work is a rewarding, yet challenging profession and we want to do more to draw people into social work from all walks of life.
We've seen, through the Think Ahead scheme, that the service is attracting enthusiastic and dedicated professionals.
More than 2,500 people registered to apply for the 100 places available on the scheme to launch people's careers in mental health social work.
The Step Up scheme, too, has given more opportunities to increase the children's social worker staff, making sure that bright and talented people in to the profession to support vulnerable young people.   I want to take the opportunity to thank the principal social workers here today – we have a mix of children and adult social workers from across the country. I want to thank you for your enthusiasm in all the sessions you've been running and for your work supporting people to live the life they want to lead.
When I recently met a team of principal social workers I was struck by their passion and dedication in their job. I have also said I want to spend a day with a principal social worker, so I can get a better understanding of what they do.
I want to work alongside Lyn [Romeo – Chief Social Worker] to continue to improve the education, training and support that you get. I am very proud of our social workers, but I think we still have some way go if we want to realise their full potential.
That potential can only be met if we raise the profile of social workers and the job they do in working across widely different parts of the health service.
This is the same with the social care workforce. The 1.45 million care workers and healthcare assistants in this country underpin just about everything we do in social care – they are the lifeblood of the system.
If they're motivated, encouraged, properly trained and paid fairly – there are no limits to their potential, no limits to how they could make a profound and positive difference in someone's life. They can enhance the independence and quality of life of those they care for.
We have seen – and are every so often reminded – what happens when the opposite happens; poor care can have just as profound a difference, but in a very negative, distressing way.
But keeping the quality of care high is challenging, especially right now.
The CQC's State of Care Report yesterday showed that, in spite of 60% of services providing good or outstanding care and 85% of nursing, residential homes and domiciliary care were found to be caring – 1 in 10 services were rated as inadequate when it comes to safety.
Funding is still unclear. As I'm sure you know I'm not in a position now to go making any promises about the future of funding for social care. The truth is that I will find out what the funding is when you find out, when the Chancellor stands up in Westminster to deliver the Autumn Statement.
I also know that it isn't as simple as me standing up here saying "find new ways of doing the same for less".
Efficiencies can be found in new ways of working which mean improvements in care and financial savings – we've seen that through our integration pioneers,
But, ultimately, care is expensive and the workload is rising. The landscape is changing, too – although numbers of residential care homes have fallen by 6% over the last few years, these have been more than replaced by the numbers of new domiciliary care agencies, up by over 20%.   Of course, this can't all be down to the sector, we have to ask questions of society, too. I think it will become more and more likely that, to keep older people out of hospital and provide care, households will become multi-generational. Parents looking after parents, children growing up closer to their grandparents.
But, while this is starting to take shape, we need to focus on the care sector providing the safest care. And we are helping to make that a reality.
Over the last 3 years, we have transferred £3.2 billion from the NHS budget to social care to improve care.
I will guarantee that my department will continue to work with ADASS and the LGA to support local providers of care, including a new guide on contingency planning for provider failure and offering more support to councils to meet their new Care Act duties.
But whatever the future of funding is I want to be clear that I will stand by the care sector, working alongside care organisations, councils and the wider health and care service to make sure you get the support you need to provide the very best care.
We're already doing this by helping you to employ the best people from the start.
We recently launched a new recruitment and retention strategy. With Skills for Care's help, the strategy will support the adult social care workforce.
It will:
address the issue of high turnover and vacancy rates and look at improving retention in the sector
encourage and enable better recruitment practices
raise the profile of adult social care and the career opportunities it offers to attract more people with the right values and skills to work in the sector
We're also working with Skills for Care on the Finding and Keeping Workers website, which will help employers to recruit and retain the right people to meet the needs of those service user for whom they provide care.
There's more work being done than ever before to increase the number of people taking part in a social care apprenticeship. Last year 65,600 people became apprentices – with provisional figures from the last few months showing an extra 35,000 more apprenticeships. Also, more people are taking part in the Care Leadership and Management Higher Apprenticeship than ever before.
Each apprenticeship means a dedicated individual is getting the training and help to flourish in a social care career.
We're also doing more to maintain safe staffing levels across social care.
Yesterday we announced that nurses will be temporarily added to the government's Shortage Occupation List. It will mean that nurses from outside the European Economic Area that apply to work in the UK will have their applications for nursing posts prioritised.
Care providers will start to have the nurses it needs to deliver the highest standards of care without having to rely on rip-off staffing agencies that cost the taxpayer billions of pounds a year.
Conclusion
I hope that you have used the opportunity that NCAS offers to go out there and speak to other professionals, to share ideas and difficulties, to try and form solutions on how to overcome those problems.   With such a dedicated and passionate workforce behind the health and care sector, I believe it is capable of doing so much more – improving care, skilling up their workforce, finding new and innovative ways of helping people.
In the months ahead – there is both legitimate concern facing us as well as huge possibilities to greatly improve what we do.
I look forward to working alongside you throughout the rest of the year and beyond. Thank you.
Published 16 October 2015