Speech
Press conference with the Danish Prime Minister
Transcript of a press conference given by Prime Minister David Cameron and the Danish Prime Minister Lars Lokke Rasmussen in London on 12 August 2010.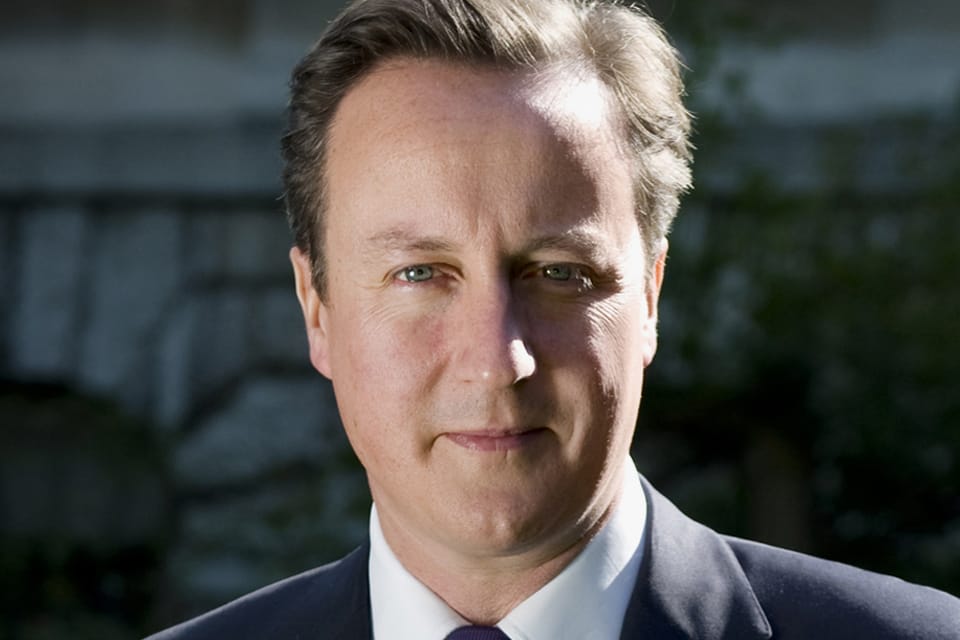 Read the transcript
Prime Minister
Well, good morning, everyone.  Thank you for coming and a very warm welcome to Prime Minister Rasmussen from our very close ally Denmark.  We've had an excellent meeting this morning and a meeting where we were able to refresh and renew the very strong relationship that Britain and Denmark have.  We are extraordinarily close allies and close friends and have a shared outlook on so many of Europe and the world's problems and it's been good to discuss those and to discuss our common approach.
We're very strong allies within the European Union where we both want to see strong deficit reduction, which your country is doing and my country is doing.  We both want to press for free trade, for open markets, for deregulation, for a Europe that actually works for all our people and to get European growth rates up.  That's a very strong shared interest that we have.  And as we reduce our deficits at home, I think it's very important, as we were discussing, that we both argue to make sure that the European budget over time is reduced rather than increased.  We cannot ask our members of the public to pay more here in the UK and have to pay more in Europe as well.  So we're strong allies in Europe and we're going to work together at these important European Council meetings coming up this autumn.
But above all, we are strong allies in NATO and very strong allies in Afghanistan where our troops have fought together, have suffered together and sometimes, tragically, have died together.  And I know some of your brave servicemen are being repatriated through RAF Brize Norton, which is in my constituency in Oxford, today.  And one of the things that always strikes me when I go to Afghanistan and talk to our military commanders is how they pay tribute to the incredible bravery and dedication of Danish soldiers and how they admire your soldiers and they like working with them.  They enjoy fighting and working with them in what we're doing in Afghanistan.
And Prime Minister Rasmussen and I share the same goal in Afghanistan, which is that we want to build up the Afghan army, the Afghan police.  We want the Afghans to be able to take control of their own security and that will be the best way to enable our forces to come home with their heads held high that we've done an important job of enhancing security and safety in that country.  That is why we're there, that is what we want to do to make sure that the terrorist threat that we face in our own countries is reduced by having a strong and a stable Afghanistan.
We had a very good meeting today.  We're going to be meeting quite often in the autumn with these European Councils coming up in September, October and December.  And we have something else in common, which is the Danish Prime Minister had part of his holiday here in the UK and I'm about to have my holiday here in the United Kingdom, although your feat of cycling 200 kilometres in one day is not something I'm planning to match.  I am no match for the Danish Prime Minister on a bicycle, but it's great to have you here, you're very welcome.  Prime Minister.
Prime Minister Rasmussen
Thank you so much.  It has indeed been a great pleasure to meet Prime Minister Cameron here today and, as the Prime Minister just mentioned, the bilateral relations between the UK and Denmark are, indeed, excellent.  They have been excellent for many years and I predict that they will be excellent in many years to come.  We are close partners in the European Union and NATO and we cooperate very closely in Afghanistan.  And if you will allow me just to highlight a very few points from our discussions.
The Prime Minister and I had a very fruitful discussion on Afghanistan.  We agreed that there are positive signs of progress, especially in the wake of the Kabul conference, but major challenges remain both politically and militarily.  We have been together with the UK for a number of years in the difficult Helmand Province and I have had the opportunity to visit Helmand Province twice and on both occasions and I have met and spoken with British forces there.  So allow me, Prime Minister, to take this opportunity to express my deep respect for British men and women who serve in Afghanistan.  They are professional, they are dedicated and we highly value our cooperation with them.
It is no secret that the security situation in Helmand remains unstable.  Both the UK and Denmark have suffered terrible losses in our common fight, but it's my hope that the intake of additional ISAF forces, not least US forces, in combination with a strong focus on building up Afghan security forces will turn the tide.  We are proud of our continued common commitment and the close cooperation we have enjoyed with the UK, a cooperation which we hope to continue in the years to come.  And we must never forget why we are present in Afghanistan: for the sake of our own security and to give the Afghan people hope of a better future.  That is our common cause.
We also talked about the economic challenges and I totally share the remarks just made by the UK Prime Minister.  It is very important that we now do whatever we can in our countries to get the public finances back on a sustainable track.  That is not an easy task.  I realise it's not easy in the UK; it's not easy in Denmark, but there is absolutely no alternative.  We have to stick to a sustainable economic policy in order to create a situation where we can have growth and prosperity again in our societies.
So I really enjoyed this visit to Downing Street and I'm looking forward to close cooperation in the future.
Thank you, Prime Minister.
Prime Minister
Thank you.
Question
Good morning, Prime Minister.  Having talked this morning about your hopes for the tourist industry and with the danger of a double-dip recession looming, I wondered how concerned you were about the danger - the damage - strikes such as the one BAA staff are just about to ballot on could do to the UK economy.
And, secondly, if I may, with details of the previous government's spending revealed today, can you give us a guarantee that no taxpayers' money will be spent on stress-busting massages and trips to pleasure beaches under your watch?
Prime Minister
Well, first of all, let me deal with the issue of strikes.  I mean these sorts of strikes never achieve anything apart from damage: damage to the business, damage to the jobs, damage to the interests of tourists who want to come to visit Britain or people who want to leave Britain and have a holiday overseas.  So I very much hope they don't go ahead.  I think they will do nothing but harm, they won't do any good and we want to demonstrate that Britain is open for business, and I think that's actually in the interests of staff working at BAA's airports.
On the issue of taxpayers, what we're doing for the first time in terms of taxpayers' money is really opening the books and having a much more transparent system where all public spending, people can see where the money has gone.  I think that's good for our democracy, but it's also good for controlling costs because, if civil servants and if ministers and if Members of Parliament know that the public are going to see how money is spent, it will make them think twice before spending it on something stupid like a massage chair or whatever else you mentioned.  So I can't promise that people won't make bad spending decisions in the future, but I can promise you'll find out about them and that will be one of the best ways of stopping bad spending and making sure we get more for less.  And this is absolutely vital as we bear down on the budget deficit and we try and get value for money for every pound spent on behalf of the taxpayer.  I want the taxpayers to be able to see where the money's gone.
Question
Prime Minister, you're talking about unison.  Are our two countries in complete unison on the international scene?  And, more importantly, talking about Afghanistan, you've said that the British troops will be withdrawn by the end of 2014; has this been coordinated with the Danish Prime Minister?  And where will a British withdrawal leave the Danish boys fighting in Afghanistan?
Prime Minister
Well, first of all, I'd say we are aligned on all the key international issues, whether it is our service in Afghanistan, whether it is sanctions against Iran to dissuade them from the path down which they are travelling.  On all these key issues, actually, Britain and Denmark stand together.
In terms of Afghanistan, let me be absolutely clear: we back 100 per cent the strategy that is in place, which is a surge in troop numbers taking place in Afghanistan at the moment.  The troop numbers are still surging up; it's still having an impact.  And, at the same time, we should be working on governance and on aid and also on political reconciliation at the same time.  That is the strategy, which the British are the second-largest contributors after the Americans, with around 10,000 troops in Afghanistan.
The ISAF strategy is very clear that between now and 2014, that is the time when we start to transition the control of districts and then provinces to lead Afghan control, a process that, according to the ISAF strategy, should be completed by 2014.
What I've said to the British public, who I think deserve to have this reassurance, is that there shouldn't be any doubt that 2015 is the date I've named.  I've said that, you know, by 2015 be in no doubt we won't have large numbers of troops in Afghanistan, we won't have troops in a combat role.  We'll still have a very strong relationship with Afghanistan.  We want it to be a key partner; we will be there training troops, we'll be there with aid, we'll be there with diplomacy, we'll be there helping the government, we'll be there helping, not turning away from that country as the West has done in the past, very much to its cost.
But Britain and Denmark are absolutely aligned in terms of serving alongside each other in Helmand and delivering this strategy.  It's right for us and, as the Prime Minister says, the key here is: why are we there? We're not trying to create the perfect democracy.  We're not trying to create some model society.  We are there to help the Afghans take control of their own security, so that there aren't risks of terrorist camps and terrorist attacks in our country or in neighbouring countries.  So the key is building up the army and the police and the security forces and the government of Afghanistan, so they can take responsibility for that themselves.  And, in doing that, I know that Prime Minister Rasmussen and I absolutely see this in the same way.
Prime Minister Rasmussen
And I can assure you about that.  I mean I share the vision and we look eye to eye on this strategy.  And it is hard times in Afghanistan, but still we are making progress and we have to be patient about this.
And I also share the vision or the wish that we can withdraw the troops in the sense of having not large numbers, combating forces, in Afghanistan, in 2014-15.  I even hope that we could withdraw troops before that.  This is not a promise; this is something I wish - it is a vision - and, if we stick to our strategy, I'm sure that we can actually achieve this, I'm pretty convinced.
Prime Minister
Thank you very much.  Thank you very much for coming.
Published 12 August 2010