President Karzai press conference
A transcript of a press conference with Prime Minister David Cameron and the Afghanistan President Hamid Karzai on 7 December 2010.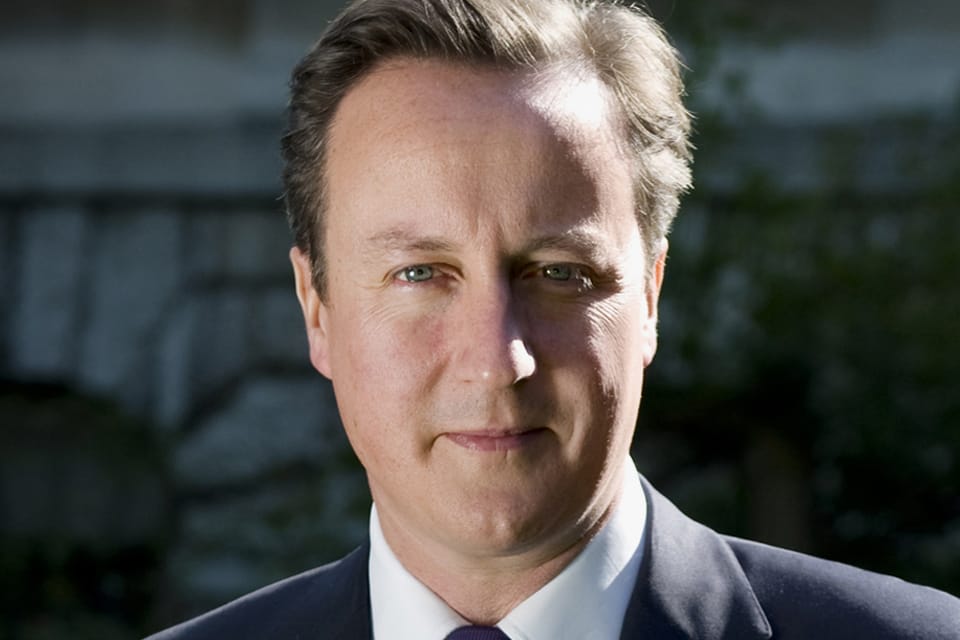 President Karzai
Welcome.  I am honoured and delighted to welcome His Excellency David Cameron, the Prime Minister of the UK, to Afghanistan.  This is his second visit as Prime Minister to Afghanistan.  He has been here in the past as the chief of his party several times.  We have known each other for so long; not only are we in contact on behalf of the two countries, but we are also good friends.  We had constructive discussions today on the UK's involvement and engagement in Afghanistan, their contributions in training and equipping Afghan security forces, and the contributions they have been making for security and stability for Afghanistan.  They have been here, in Afghanistan, and they are committed long term to Afghanistan.  I once again welcome him to Afghanistan.  Thank you very much.
Prime Minister
Thank you, President Karzai, for the very warm welcome.  I think this has been a very good visit.  I have seen for myself the progress that we are making in Helmand province.  I have discussed with President Karzai the plan for handing over responsibility to Afghan forces, and our long-term relationship between our two countries.  And we also discussed our shared priorities for 2011, which we must make a decisive year in this campaign.  Let me just take each in turn.
First, progress on the ground.  I saw for myself yesterday in Helmand real evidence that we are making progress.  Security gains in areas previously run by the Taliban, as the surge in troops and the additional Afghan forces now available helped us to take the fight to the insurgency.  There are more markets open, more children going to school, local governors providing legitimate governance, with the local population rejecting the brutal shadow of the Taliban regime.  Of course, there is no scope for complacency. This progress is still fragile, but I am cautiously optimistic.  We have the right strategy, we are now a year into that strategy and we have put in the right resources to back it up. We have also given it a very clear focus, a focus on national security, and we are on the right track. 
Second, transition and our long-term relationship.  President Karzai, what I have seen on this visit gives me confidence that our plans for transition are achievable.  As we agreed at the NATO summit, which was an excellent summit, we will begin the handover of lead security responsibility to your Afghan national security forces early next year, and we will complete that process by the end of 2014.  You want that to happen, and so do I; and together, the coalition of almost 50 ISAF nations, together with your government, are going to make it happen.  But this does not mean that the international community will in any way abandon Afghanistan after 2014.  On the contrary, we made it clear in Lisbon that we would stand by you for the long term.  Britain will remain a close and reliable partner, and reliable friend, for many years to come.  So I'm pleased to announce that we will work together on a new long-term partnership between Britain and Afghanistan, which will set out, in black-and-white, the ways in which we will support you politically, economically and militarily, as we discussed in our meeting, once our combat troops have gone home.
Mr President, as this year draws to a close, let me also look ahead to 2011.  As we discussed, I see three priorities.  First, to maintain the momentum that we have created through the military surge.  Second, as I have mentioned, to begin the process of transition: Afghan forces leading security operations, with international forces increasingly in support of your role.  And third, to accelerate the Afghan-led political process of reintegration and reconciliation, which we also discussed this morning.  This conflict will not be won by military means alone.  The insurgents need to know that there is an alternative to fighting and being killed, and that is a political process.  The conditions for this are clear - renouncing violence, cutting links with terrorism, and accepting the framework of the Afghan constitution.  We need strong politics to end the war in Afghanistan for good.
Mr President, British, Afghan and international troops continue to perform acts of incredible bravery on a daily basis.  We owe them a debt of gratitude that we can never truly repay.  To those who have died: they will never be forgotten; their sacrifice will not be in vain.
Let me finish by saying that 2010 was, without doubt, a year in which we made real progress.  2011 must be the year in which that progress becomes irreversible, because a safer Afghanistan means a safer Britain and also a safer world.  Thank you. 
Question
President Karzai, the WikiLeaks documents reported you as saying that British forces were not up to the task in Afghanistan.  Do you apologise for those comments?  And Prime Minister, how angry are you that those comments were made?
President Karzai
Ma'am, the WikiLeaks documents are having some truth and some not-so-truth in them.  Britain has been a steadfast supporter of Afghanistan and of the Afghan people.  Britain has contributed in the sacrifice of its soldiers, of blood and of resources in Afghanistan, for which the Afghan people are extremely grateful.  You have been operating as a British army and trainers and civilians in a very difficult part of the country.  We fully understand and appreciate the hard work that you are doing, so my word today to the British people on behalf of the Afghan people is gratitude for the sacrifice and for the resources that Britain has brought to Afghanistan and, as you witnessed today in the Prime Minister's remarks, the dedication to a stable, strong Afghanistan, a peaceful Afghanistan, and an Afghanistan that will be standing on its own feet rather than being dependent on others.  Thank you, ma'am, for the contribution.
 
##Prime Minister
You have heard the President's words; they speak for themselves.  Gratitude for what British troops have done, praise for the bravery of British troops and for the contribution that they have made.  We have been discussing this not just today but over many years.  We have also been discussing today the President's respect for the British army and for its training and for its ability and for what he hopes it will bring not just in Helmand Province today but in helping to build the capacity of the Afghan national army and security forces for many years to come.
Let me just make one point, because I do not want WikiLeaks to come between our strong relationship.  Some of what was referred to was the fact that there were not enough troops in Helmand Province in the past, and that is certainly true.  If you look back to 2006 and 2007 and 2008, it is clear now that we did not have enough troops in Helmand to deliver the security that was necessary.  I think you can now see on the ground, with 20,000 US Marines, with some 10,000 UK forces, you really can see a density of forces that are able to deliver security to the vast majority of the people.  The conversations I had yesterday with our commanders in Helmand show that now when they go into a village, it's getting progressively easier because people are rejecting the Taliban. They want the security that the coalition forces and the government of Afghanistan bring to them.
Also, one other point, I went to the police training college yesterday and the governor in Helmand was saying to me, two or three years ago, the idea of police in Helmand was incredibly unpopular because of their experience of the police.  Now, local communities want that policing and they want those British-trained police officers to help them keep security and order in their country.'  So I think you see a very strong development and some very positive developments taking place in Helmand, in which the British army are playing an incredibly brave and important role.
President Karzai
Exactly.  And to add to the Prime Minister's remarks, this morning I asked the Prime Minister to concentrate the British army's efforts in Afghanistan as far as training is concerned to the institutional build up of the Afghan army and Afghan forces because of the strong tradition that you have in the UK of an excellent army that is apolitical, that is intellectually strong, that is well trained, and that has been serving Britain well over centuries.  I would like the British government to contribute to the build up of the Afghan army in that manner.  This is an issue that we will continue also to discuss with our other allies, so Britain takes the lead in the training of the Afghan forces as an institution that will provide Afghanistan the foundation of stability that it requires.
Question
My first question is to Mr Prime Minister.  You have been quoted that after 2015, regardless of the security situation in Afghanistan, you will have your troops brought home.  How truthfully have you been quoted?  And the other question is that it has been said that British security agencies were involved in bringing a Taliban imposter to Afghanistan for Taliban talks.  My question to Mr President is about the elections.
Prime Minister
Let me answer those two questions.  First of all, the whole of NATO and all of ISAF have signed up to a transition process that starts early next year, handing over districts and provinces to Afghan lead control and will be completed by 2014.  I've said, to reassure the British public, that we won't have - after the end of 2014 we won't have British troops in a combat role or in anything like the number they are in now and, yes, I have said that is a very clear deadline.  I think the British, who've given so much in terms of combat and fighting and loss of life in Afghanistan, have a right to that sort of certainty.  But as I've said many times before and I'm happy to say again today, the fact that we won't have combat troops from 2015 or we won't have large numbers does not mean we won't have a very strong relationship between Britain and Afghanistan that will be based on diplomacy and trade and aid and development and, yes, also, as the President and I have said, on training Afghan troops and in building that capacity for the future.  I think it's one of the things that we do very well.  I'm delighted the President wants us to go on doing it and do more of it and that, I think, is a real opportunity.
As for the second part of your question, obviously I wouldn't comment on security and intelligence matters; British Prime Ministers never do.  All I would say is that all these things are Afghan-led.  Afghanistan is in the lead in all of these areas.  We are there to support and to help.
President Karzai
Indeed.
Question
President Karzai, just going back to the issue of WikiLeaks, why did you express your concerns about the effectiveness of British forces behind the backs of the British government to the Americans and did you apologise to the Prime Minister when you discussed this this morning?
And Prime Minister, you said that the criticism was about the numbers of British forces, but the criticisms were also about British tactics in terms of the engagement with local people, in terms of the use of local leadership.  How do you respond to that and how have tactics changed since then?
President Karzai
I can certainly tell you, gentlemen, that there was no discussion ever between Afghanistan and any other country about Britain's tactical operations or the way the British army operated in Helmand.  It was on the lack of our ability to cover large parts of the Province where the Taliban were gaining ground increasingly, not about tactics or abilities. 
Prime Minister
I'm not going to let WikiLeaks come between the relationship between Britain and Afghanistan.  It's an important relationship, it's a very strong relationship and I think when you look at what was said, it was mostly about the amount of troops covering the ground.
How have tactics changed?  Of course tactics change all of the time.  We've been in Afghanistan since 2001 with British troops, we've had British troops in Helmand since 2006, it would be pretty odd if we hadn't learnt lessons going along the way and if tactics weren't changing, even changing today, trying to make sure that we're working as closely as we can with our Afghan partners.  It's much more now partnered rather than British troops in the lead, so of course the tactics are changing all the time.  But I am absolutely confident, having been here every year for the last five years - this is my sixth visit to Afghanistan - that the bravery and courage and determination of British troops is absolutely second to none; I've seen and heard that for myself.  Of course their tactics change and I think they continue to be at the forefront of how to deliver proper counterinsurgency.
Question
As it is clear and the history shows that your country has had a long-term friendship and partnership with Pakistan and you've always claimed that fighting terrorism in the region is one of your major objectives while, right now, over 7,000 madrasahs or religious schools are operating inside Pakistan training suicide bombers and all those militants to Afghanistan.  What can Britain use its long-term relationship in stopping those madrasahs or helping that?
Prime Minister
We do have a very long-term relationship with Pakistan.  Pakistan is one of the biggest recipients of British aid; one of our largest embassies that we have anywhere in the world is in Islamabad.  We have a very close relationship with Pakistan and we want to use all the elements of that relationship, whether it's our diplomatic efforts, whether it's our aid efforts, whether it's the fact there's a huge Pakistani population living in the UK.  All of those connections and contacts we want to use to work with the Pakistan government and with the Pakistan military to persuade them that they need to make every possible effort to defeat terrorism in their own country and to make sure that terrorists from their country are not destabilising other countries. I think there are positive signs that that is now happening.  I would commend the Pakistan government for what they have done in the Swat Valley, in South Waziristan.  We need to step up that cooperation.  We need to do more and more and more to make sure that we have a stable, democratic and responsible Pakistan and we have, as its neighbour, a stable, secure and democratic Afghanistan. 
And I think with our relations with both countries there's one thing that we need to have in common and that is I want the Pakistan government to know, just as I want the Afghanistan government to know, that we are long-term partners.  We are not here just because of a short-term problem that we want to help you to deal with.  We are here for the long term.  We want to be your friends, we want to help with aid, development, education, the economy, with all of those things and in the end it is those things that will help to, I think, de-radicalise people in the way that you say they are being radicalised.  But the President and I have had very good talks about exactly this subject this morning.
Question
Prime Minister, you talk about progress, you talk about cautious optimism, but we've heard so much of that before.  Many people, I'm sure you would accept, would be very sceptical back home in the UK as to whether or not that is indeed the case.  How do you convince people that this is more than just mere generalities and platitudes and if things are getting better why did it take so long to get it right?
Prime Minister
I think it's absolutely the right question and I completely understand the scepticism people have at home, because we have been in Afghanistan since 2001, we've been in Helmand since 2006 and I think it's quite right to say that we didn't get enough things right to start with.
I think the difference now, particularly in Helmand Province, since the surge of troops we now have the right number of troops to provide security to a proper amount of the population.  And so you can see progress, whether it is schools opening, markets opening, district governors in place able to govern their districts.  You can now actually see progress in a way that you weren't able to, frankly, in 2006, 2007 and 2008.  So I think that we have to persuade the British public that this is still in our national interests, that a secure and stable Afghanistan without Al Qaeda training camps is directly relevant to our security at home.
We have to say that it is unfortunate we haven't made progress before - as much progress before now, but we are now on a track where I think we can achieve transition to Afghan control by 2014.  And that is one of the ways that I think we can help persuade the British public that there is an endpoint to this, there is a deadline in this in terms of combat troops and large numbers of UK troops.  But I think we have to go on persuading the British public that even after those troops have gone home, even after the combat role has ceased, it's actually in Britain's interest to have these long-term relationships with countries. It may seem like they're on the other side of the world but we know from our recent history that when they break down and when there is terrorist training in either Pakistan or Afghanistan that result is seen directly on the streets in the UK.  I think in that way we can take the British public with us.
Published 8 December 2010