Speech
Paula Sussex speech at the All Party Parliamentary Group
Paula Sussex talks about charity compliance and enablement.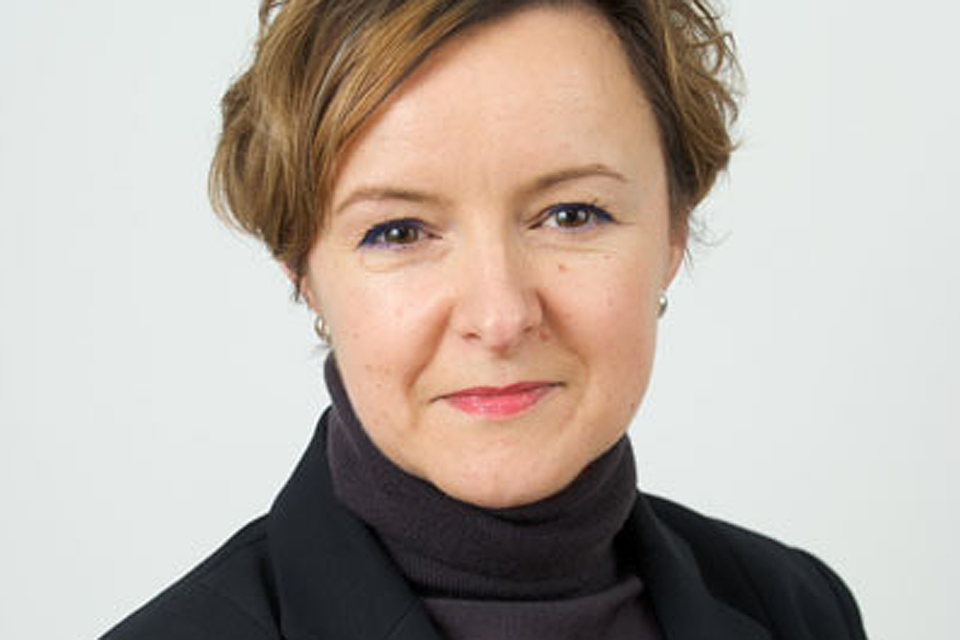 The public wants to know that the majority of charities are well managed, ensure a reasonable proportion of donations make it to the end cause, and are making a positive difference to the cause – we can see this from the drivers of trust and confidence in charities. Enabling trustees to run their charities effectively and encouraging greater transparency and accountability are key to securing the public confidence.
Like all regulators, we exist so that the public can trust the sector we regulate: ensuring that charities are properly managed and effectively run will lead to public trust and confidence in charity as well as contributing to the achievement of all our statutory objectives and duties.
Over the next couple years we intend to focus on two key areas; the first is carrying out our compliance duties and the second is about enabling the sector. It is fair to say that the priority in the first year of our strategic plan has been on that of compliance, and ensuring operational effectiveness in this area. Given our limited resources, the Board determined that the best way of carrying out our statutory duty of enhancing public trust and confidence in the sector was to be seen to be a firm and fair regulator.
There is a perception in some quarters that the Commission no longer values the contribution of the sector or the work of charities to support their beneficiaries, and does not place any importance on whether the charitable sector flourishes. Our enabling and accountability work can help show the Commission's commitment to encouraging positive behaviours and the value we place on the contribution the sector makes.
As the Commission moves forward, we are putting more focus on the enablement strand.
First, this involves providing clear, accessible, focussed regulatory guidance.
Secondly making it easier and more efficient for trustees to work with us, when they need permissions or other assistance, through better, more user-friendly digital services.
Thirdly, we want to encourage greater transparency and accountability by charities.
Lastly we aim to maximise our collaboration with third parties, such as charity funders, professional advisers and umbrella bodies to help improve trustee effectiveness.
For starters, the Commission already undertakes an extensive programme of work to provide advice and guidance to trustees, to increase their understanding of how to run their charity effectively and to promote trusteeship. We publish a suite of core guidance for trustees on their duties and responsibilities. We have been working to revise our guidance and make it easier for everyone to read and access, from our core publication The Essential Trustee (CC3) last year to key pieces of guidance this year on fundraising and financial resilience. We have been writing in a simpler, more direct style to make it easier to understand, and we are doing more to promote our guidance directly and with partners in the sector to increase reach and awareness of guidance.
With regards to our permissions work we are streamlining manual processes as far as possible outside of full automation. Our transformation programme and digital strategy have set out the programme of work to improve the digital delivery of our services, making it easier for trustees to engage with us.
The Law Commission Bill, which is likely to be published shortly, will help to reduce the number of permissions we would need to make, freeing up a significant amount of resource for the more complex permissions cases. If implemented, it would reduce the need for our consent to disposals and we would need to make very few Schemes.
In response to public concerns about accountability and transparency many charities and charity leaders are already responding positively to the challenge. Producing simple, clear and easily accessible annual report and accounts on time will help to demonstrate accountability and explain to the public how much money is spent on support costs, governance and fundraising.
But there is certainly more work to do. The appointment of the Chief Operating Officer as Registrar of Charities, together with the appointment of a new Deputy Registrar, signals a renewed focus on ensuring the register of charities is up to date, accurate and fit for purpose. We are making improvements to how we register charities, including the development and public beta test of a new online registration application process (ARC) and ensuring that the process remains robust.
We have also worked on being faster to identify and remove charities from the register that have ceased to operate or exist.
We are also continuing our efforts to encourage charities to file accounts on time and to promote better accounts and annual reports through our accounts monitoring work. In 2015-16 we received 87% of accounts on deadline which accounted for 99% of sector income. We continued our class inquiry into double defaulting charities (ie those that failed to file reports and accounts for two years running). As a result, £15.5 million of charity funds is now visible to the public on our register.
Lastly we will continue to build stronger relationships with external stakeholders to help us reach a wider range of trustees. We also continue to work closely with other government departments and sector bodies on matters concerning charity governance and the legal framework in which charities operate so that this is understood and the integrity of charity is not undermined.
Our job is not finished but we are making good progress. The Commission and its board are committed to our enabling work and will make this a priority over the coming years.
Published 2 November 2016