Speech
Paula Sussex at Charity Times Conference 2016
Paula Sussex talks about the Charity Commission and trustees.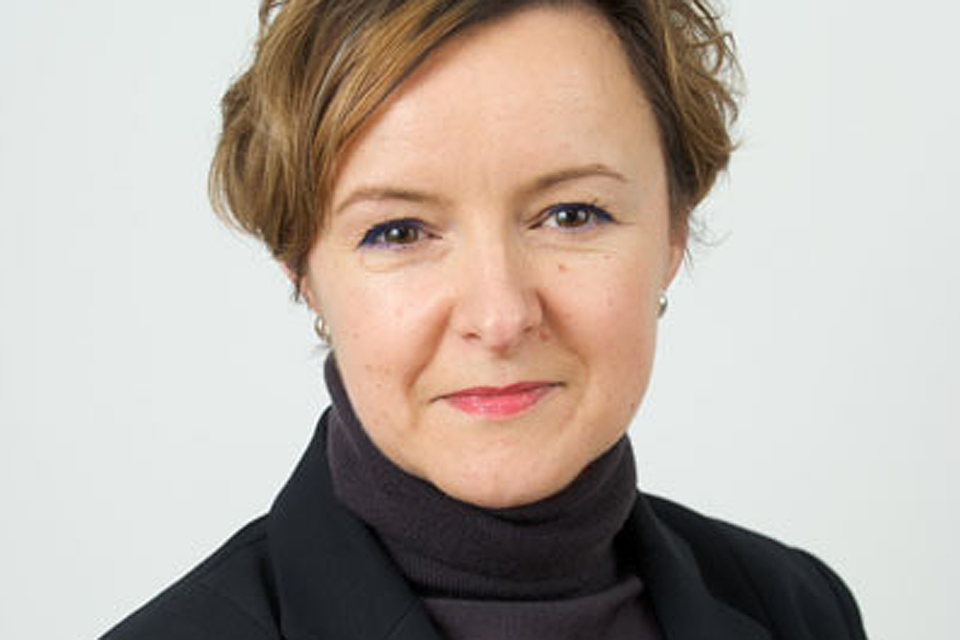 A year of bad headlines
Trustees are amazing: 850,000 volunteers, 950,000 roles
But we have some big questions: What is the current quality of trusteeship – is it good enough? and What is the Charity Commission doing about it?
What is the current quality of trusteeship?
not knowing the governing document
not understanding the finances
not ensuring controls and procedures work
not asking difficult questions
not challenging conflicts of interest
not challenging dominance
not following decision making principles
not filing accounts and annual reports
not meeting account/annual report standards
Case study – Keeping Kids' Company.
large well known charity
founder of the charity was also the CEO
CEO a skilled fund-raiser - passionate about the charity's work
no history of complaints with regulator, except minor complaint from one individual re. donations being spent inappropriately - on food vouchers/ wanted evidence on number of children attending
financial difficulties – cash flow issues
2013 accounts - income £23.1m, spend £23m and net assets £1.7m
financial review - 'modest free reserves' - future dependent 'almost entirely on its ability to secure continuing grant income'
but unqualified audit opinion
grown from a medium charity to having 5/6 sites and 600 employees
relied 20-30% on central grant funding - then that stopped
each year started with 30% of funding secured
Reserves were £434,282.
Impact on the charity/ the beneficiaries/ the public view of charity in general
Prior to July 2015, the Commission had over recent years received only one substantive complaint about the charity. Concerns were raised in October 2014 by a donor about Kids Company's use of their donation, which we assessed carefully, took up with the charity, but determined that there were no grounds for regulatory action or further intervention.
In July 2015 we acted within 24 hours, after specific allegations of financial mismanagement were raised with it for the first time by 3 former employees.
As a result, we insisted on a number of steps being taken by the trustees; this work was ongoing when the charity closed on 5 August 2015. On 20 August 2015, we opened an inquiry to continue to investigate and put on the public record whether concerns about the administration, governance and financial management of the charity were true in light of the then increasing number of allegations in the media made about the charity's governance and financial management, and to identify wider lessons for other charities and trustees.
We have also given a written reply to the recommendations of the Public Administration and Constitutional Affairs Committee's inquiry into the Collapse of Kids Company.
We will publish a report once our inquiry has been completed.
Hallmarks of a well-run charity. Code of Good Governance – 6 primary principles
all activities must further charity's purpose
a strong board clear staff/volunteer roles
structures, policies, procedures fit for purpose
learning and improving
financially sound and prudent
accountable and transparent
Clear about its purposes and direction
Clear about its purposes, mission and values (in GD), and uses them to direct all aspects of its work. Strategies to achieve aims set out in written documents that are regularly reviewed; Review whether the charity's purposes are up to date and relevant to the needs of its beneficiaries. Ensure the charity is independent existing to pursue its own purposes and not to carry out the policies or directions of any other body.
Strong board
Run by a clearly identifiable board or trustee body that has the right balance of skills and experience, acts in the best interests of the charity and its beneficiaries, understands its responsibilities and has systems in place to exercise them properly.
Fit for purpose
The structure, policies and procedures enable it to achieve its purposes and deliver its services efficiently. Regularly reviews its GD to ensure that it is up to date and that the trustees have the powers that they need. Takes appropriate steps to protect its reputation in all aspects of its work (especially in its dealings with beneficiaries). Implements policies and procedures to ensure that all vulnerable beneficiaries are protected from abuse. Regularly reviews and assesses the risks faced by the charity and plans for the management of those risks.
Learning and improving
Improves performance and efficiency, and learns new and better ways of delivering its purposes. Sets achievable targets and indicators against which success and improvement is measured and evaluated based on the purposes of the charity, the needs of its beneficiaries, the quality of its services and the resources available.
Financially sound and prudent
Has the financial and other resources needed to deliver its purposes and mission, and controls and uses them to achieve its full potential. E.g. policies to control and manage its reserves; considers the sources of its income and has a strategy in place to raise the funds it needs - diversifying its sources of income as far as possible; reviews its fundraising strategies and activities to ensure that they comply with good-practice standards, taking account of any relevant ethical issues. Good financial systems in place – Internal Financial Controls CC8 – budgets, regular accounting, signatories
Accountable and transparent
Is accountable to the public and others with an interest in the charity in a way that is transparent and understandable. E.g. Complies with its legal obligations (and best practice), as set out in the SORP, to produce annual accounts and a report. Complaints procedures. Communication plans.
Role of the Charity Commission
enforcement
risk-based regulation, doing more with less through digital transformation
annual report out later this month will show you what
Charity Sector – £70.93bn
Charity Commission – £21.2m
Equivalent to £249m per FTE staff member (285)
Compliance work
135 live inquiries at end of the year
1261 compliance cases opened
£14,000,000 protected by our intervention
over 400 monitoring cases and 140 regulatory inspection visits completed
over 1000 powers used
over 2,000 information exchanges
60 case reports/ inquiry reports published
9 Regulatory Alerts issued
Raising awareness: The Essential Trustee - 6 main duties
act in your charity's best interests
manage your charity's resources responsibly
comply with your charity's governing document and the law
ensure your charity is carrying out its purposes for the public benefit
act with reasonable care and skill
ensure your charity is accountable
The Essential Trustee – CC3 'flagship' guidance
new trustees on registration and change tick to say they have read it
we recommend charity template eligibility forms include it
reviewed, consulted on, updated in 2015
informs trustees of the 6 essential legal duties on how to run a charity effectively and protect from harm
charity law generally protects trustees who have acted honestly and reasonably
Most problems in inquiries come down to breach of basic duties and poor governance ('housekeeping').
Failure in basic duties make a charity more vulnerable to:
fraud
financial loss
mismanagement
accounting failures
And so in turn may:
lose supporters and donors
damage its reputation
The Essential Trustee – 'must' and 'should'
new tighter definitions of 'must and should'
'must' - a legal or regulatory requirement or duty that trustees must comply with
'should' - something that is good practice that the commission expects trustees to follow and apply to their charity
following good practice will help you to run your charity effectively, avoid difficulties and comply with your legal duties
Possible solutions?
setting standards and expectations
making the case for change
support development and guidance
pipeline of supply
Published 9 June 2016