NATO Summit press conference
A transcript of Prime Minister David Cameron's press conference at the NATO Summit in Lisbon on 20 November 2010.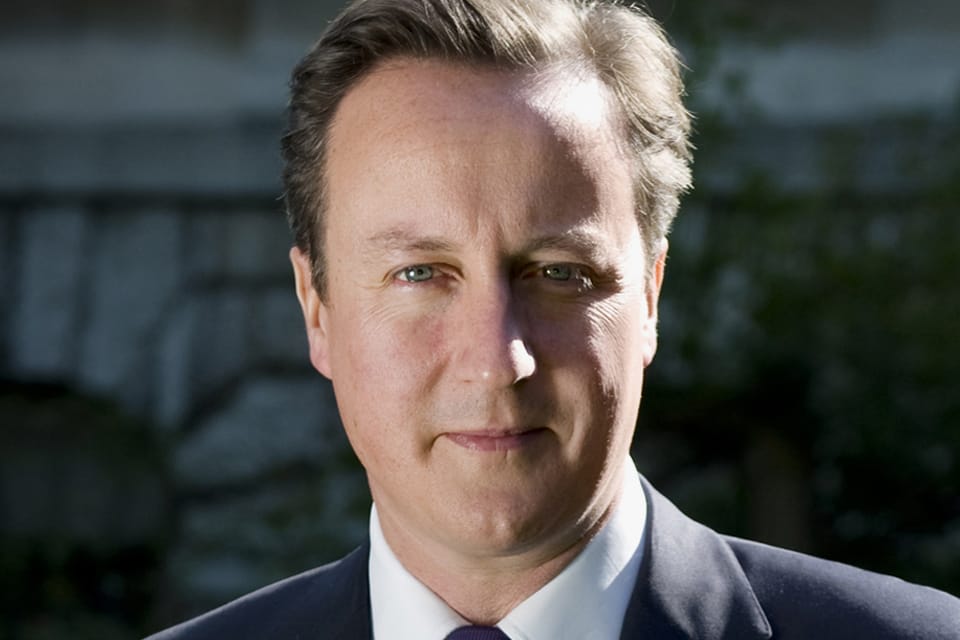 Prime Minister
Good afternoon.  NATO remains the bedrock of our collective defence and it is the most successful alliance in history: it has kept Europe secure for 61 years.  Whether we're talking about conventional forces, our nuclear deterrents or how we defend ourselves against new threats, it is only NATO that brings Europe, the United States and Canada together.  My interventions this weekend were focused on NATO's future, the next steps in Afghanistan, the reform of NATO for the 21st century and our partnership with Russia.
First, Afghanistan.  All 48 ISAF nations today reaffirmed our enduring commitment to a mission that is crucial to our national security, and we agreed today to enter a new phase in the campaign.  Our declaration sets out a clear commitment that transition will begin in early 2011.  We also reaffirmed our support for President Karzai's objective for the Afghan national security forces to lead and conduct security operations in all provinces by the end of 2014.  This is not a commitment we have made lightly.  All 48 members of the ISAF coalition are agreed.  I know from meeting him today that President Karzai is agreed; so is the Secretary General of the United Nations.  So this is a commitment made at the very highest level with the broadest possible international support.  We also committed today to a long-term relationship with the government of Afghanistan.  Through training, diplomacy and development we will stand by Afghanistan for many years to come. 
Britain has been at the centre of this debate.  We are the second largest contributor to ISAF with around 10,000 troops risking their lives in the most dangerous parts of Afghanistan.  I salute their bravery and their sacrifice.  By putting their lives on the line they are making lives safer back in Britain.  The commitment we've entered into today to transfer the lead responsibility for security to the Afghan government by the end of 2014 will pave the way for British combat troops to be out of Afghanistan by 2015.  This is a firm deadline which we will meet. 
At this summit we also agreed on radical reforms to make NATO fit for the security challenges of the 21st century.  NATO's new strategic concept reflects the thinking we set out in our National Security Strategy.  We will gear up to deal with the new threats: counterterrorism, cyber security, failing states, and the proliferation of weapons of mass destruction.  These are NATO's key tasks for the years ahead.  Nuclear deterrence also remains at the heart of what the alliance is about, but I also want to see progress towards a world free from nuclear weapons, so I praise the courage that President Obama and President Medvedev have shown in agreeing a new START treaty; early ratification would be in all our interests.
Reform of NATO must also mean a more efficient NATO, and we made very good progress on this agenda too.  We will cut the number of command posts from 13,000 to less than 9,000; we will reduce the number of NATO agencies from 14 to three; and we will ensure that all decisions taken at this summit are funded from within NATO's existing resource plan.  These changes will save Britain tens of millions of pounds and will allow NATO to focus its efforts on the frontline.
There was a discussion at the summit on cooperation between the EU and NATO.  It is, frankly, intolerable that a tangle of bureaucracy in Brussels is preventing practical cooperation on the ground in Afghanistan.  We need to find a way through this as quickly as possible.
As you know, there's also been a major breakthrough at this summit on missile defence.  Not only have we agreed, for the first time, to establish a missile defence system to protect all NATO members from ballistic missile attacks, but we've also taken the unprecedented step of inviting Russia to cooperate with us on that system.  Just a year ago, missile defence was a deeply divisive issue in NATO and in NATO Russia relations.  Today, that same issue is bringing us together, demonstrating that we can and will cooperate with Russia on our vital security interests.  At a time when we face an increasingly grave threat from rogue states with countries like Iran seeking to develop ballistic missile capabilities, these are significant, bold, and necessary steps.
Let me finish by congratulating Secretary General Rasmussen for his outstanding leadership.  In 1949, the alliance first said that an attack against one is an attack against all.  Today, the threats we face are different and the world is in many ways more uncertain, but our alliance remains rock solid and Britain's commitment to it is as strong as ever.
Thank you, and happy to take some questions.
Question
Thank you, Prime Minister.  Is it responsible to set a date for the withdrawal of combat troops irrespective of the situation on the ground?  You'll be aware your NATO counterparts say that conditions not calendars should determine the withdrawal.
Prime Minister
Well, NATO has itself set a timeline of 2014 by which time transition will be complete and Afghan forces will be in lead control.  The deadline we've set, 2015, is beyond that and it is, if you like, a backstop, but let me be clear: it is a deadline, and I think the British public deserve a deadline.  By 2015, we will have been in Helmand Province, the toughest part of Afghanistan, for nine years.  We have 10,000 troops; that is the second largest participation after America.  We've paid a very high price in terms of the service that our service personnel have given and the lives that we have lost.  We've played a great role in making Afghanistan a stronger and more stable country, and I think it's only right that we are clear with the British public that there is an endpoint in this work, and it's an endpoint that is totally consistent with what NATO and the Afghan government have set out.
Question
Prime Minister, can we just be absolutely clear: if, after 2014, you receive a request from either NATO or, indeed, the Afghan government to provide British troops for combat operations in Afghanistan, you will turn it down?  I suppose what I'm asking is, given that the Americans have left that particular door open, why have you been so quick to close it?
Prime Minister
Well, I think that the British people deserve this sort of clarity, and let me be clear: we will go on having a relationship with Afghanistan.  We will have a development relationship, we will be spending aid money in Afghanistan, we'll have a diplomatic relationship, we'll have government to government relations, we may have British soldiers helping to go on training their armed forces, which will be essential for the stability of Afghanistan.  But what I've said is that from 2015 there won't be troops in anything like the numbers there are now and there won't be combat troops.  That is completely consistent with what NATO's set out, but I think the British public need to know that after having gone into Afghanistan in 2001, having gone into Helmand Province in 2006, having taken such a huge share of the burden, having performed so magnificently all these years, that there is an endpoint, there is a deadline, and that is what I've set, totally consistent with what NATO and the Afghan government have set out, but I think absolutely right that we do that.
Question
You say it is consistent with what NATO are saying, but the Secretary General Rasmussen was saying it had to be conditions-based; it could not be calendar-driven.  You are talking about a deadline.  There is a clear difference, isn't there, there?
Prime Minister
Well, I do not accept that there is a difference, because NATO is saying that between early 2011 and 2014, transition will take place, and by 2014, what you will have is the Afghans in lead security control throughout Afghanistan.  When I set this deadline, I set it beyond that mark, but I think it is important, as I say - and the British public have been incredibly supportive and very, very supportive of our brave armed forces and what they do, but I think they deserve to know that there is an endpoint, that this does not go on for ever in terms of a combat mission.
But let me be clear.  We will go on having a relationship with Afghanistan.  We will not walk away from that country, but by 2015, we will have done many, many years in Helmand province, the toughest part of Afghanistan, and I think the British public deserve that sort of certainty about the future.
Question
Just following through on what you have said: 2015 is a deadline you will end British combat operations in Afghanistan, come what may.  We do not know the US position on that.  Would you be willing, as a British Prime Minister, to withdraw British troops from combat operations in Afghanistan if American troops were still engaged in combat?  Would you leave our closest ally fighting alone in Afghanistan?
Prime Minister
We are working extremely closely with our closest ally, and we will go on doing that, but as I have said, I could not be more clear about what 2015 is and what it means.  I mean, let's be clear: there are other countries that have already moved from combat operations to training missions.  By 2015, we will have spent nine years in Helmand, the toughest part of Afghanistan.  We have already paid a very high price.  We go on paying that price.  We know that we have an important role in bringing the stability and security, which is good for the whole of the world, and good for Britain, because we still face an Islamic terrorist threat that comes out of the Afghanistan-Pakistan region, and we have to squeeze that problem from both sides of the border, as we are doing, but I have been absolutely clear about the commitments that we have made and will make.
Question
Are there any commitments in place to ensure that other NATO nations will remain with the combat mission right to the end, and not just leave Britain and America to wash up in the most difficult places?  And what scale of commitment beyond 2015 to the combat mission are you prepared to make?
Prime Minister
Okay, well, two questions there.  First of all, on the issue of as we transition, I think it is important that those countries that are involved in easier parts of the country do not just transition, as it were, over and out, leaving countries like Britain in some of the more testing parts of the country.  I discussed that in my contributions to the ISAF summit here, and President Obama, I know, shares those views; we discussed it.  I think it is important that those countries that are able to benefit from transition early on reinvest into training or into other parts of the country.  This is an alliance of solidarity.  It is important we show that sort of solidarity.
In terms of the future beyond 2015, it is some way away, and I think it is quite a speculation about how many troops would be involved in, for instance, ongoing training of the Afghan army.  But obviously that is something Britain does extremely well, Britain is very involved in that now, and that is something I think, in terms of building the capacity of Afghanistan to go on looking after its own security, is something that may well be in our interests to make a decent sized contribution to.
Question
Prime Minister, as you are aware, there was a degree of resentment among the Americans when the British pulled out of Basra against the wishes of many of the American commanders.  Do you think there may be a similar kind of reaction among the Americans if we pull out of Helmand in a combat role while they are still fighting in Southern and Eastern Afghanistan?
Prime Minister
I just do not sense that at all.  I have spent the last two days sitting next to President Obama at virtually every meeting and virtually every meal, and the relationship between Britain and America, and the cooperation of our forces, and the fact that they are fighting alongside so effectively, I think, is extremely strong.  We are the second largest contributor in Afghanistan, ten thousand troops in the toughest part of the fighting, absolutely, and if you go to Helmand, you see British troops and US Marines working hand-in-hand, side by side, fighting incredibly effectively.  And I think the Americans respect and know that the British forces are forces capable of taking the fight to the enemy, of closing with the enemy and, actually, full combat, no caveat, and equally as effective as any troops anywhere in the world.
So I do not really recognise the overall description, but I think the most important thing is to set out these positions clearly.  That is exactly what I have done and what I have gone on doing today.
Question
Are you able to say whether we are going to start withdrawing troops next year, and can you indicate which districts in Helmand you envisage as being the first ones to be able to be transitioned to Afghan lead?
Prime Minister
I think it would be wrong to try and identify districts.  I mean, the process is that we have agreed at this NATO summit that transition will start in 2011, early 2011.  What now has to follow is a plan and a process that needs to be based on the conditions on the ground about what can be transitioned and when.  Clearly, if it starts in 2011, there should be opportunities for countries to move troops from combat to training or, indeed, to possibly even reduce troop numbers in some way, so these are possibilities that will be examined as the NATO plan is drawn up.  We will play a very clear and important role in that.  As I say, if you look at the role that Britain plays, the second largest troop contributor, involved in the toughest part of the country, absolutely at the heart of NATO, at the heart of the ISAF command where we have the Deputy Com ISAF, absolutely the centre of that process and so involved in both the shaping and the planning of it as well as the execution, and, indeed, as you have indicated in your question, being a beneficiary from that process as well.
Can I thank you all very much for coming and wish you a safe journey home.  Thank you.
Published 20 November 2010