National rough sleeping conference
Draft text of the speech - may differ from the delivered version. Good morning and thank you to Jenny (Edwards - CEO of Homeless Link) for…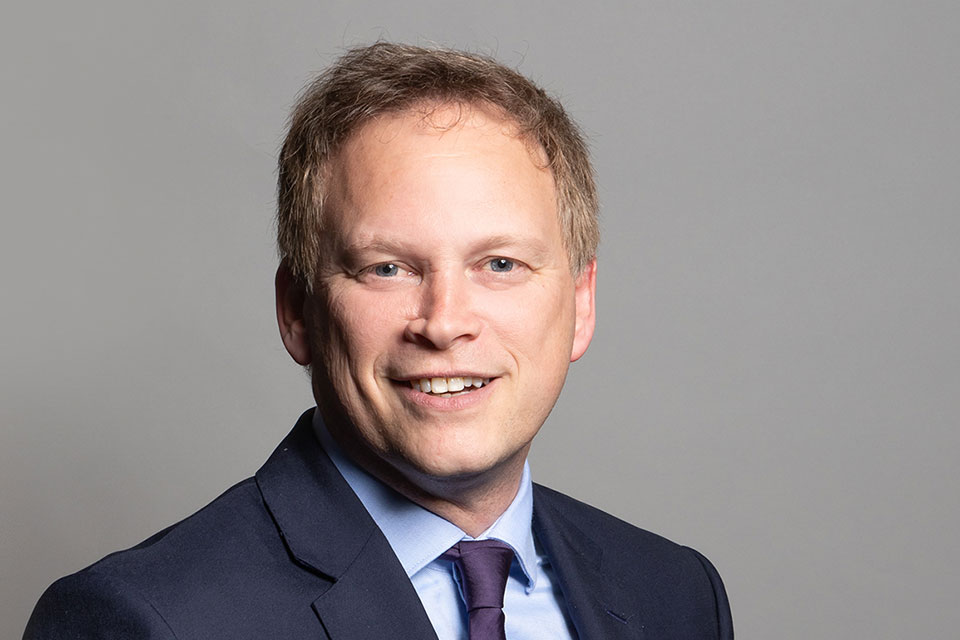 ---
Draft text of the speech - may differ from the delivered version.
Good morning and thank you to Jenny (Edwards - CEO of Homeless Link) for that kind introduction.
What a fabulous venue. Arlington House has achieved iconic status in the world of homelessness.
At one time the biggest hostel in Europe it has been mentioned by George Orwell, Alan Bennett and Madness. I'm in good if varied company.
Just look at it today. Transformed. Part of the pathway for Camden to help get rough sleepers off the streets, into training and jobs and onto independent living.
I am on record as saying that my proudest achievement so far was setting up the Conservative Homelessness Foundation.
But I want to trump that now I am Minister for Housing.
I want to end rough sleeping and I think, with your help, it is possible.
Surely the mark of a civilised society cannot be having people living on our streets.
I know that many of you have been fighting to right this wrong for far longer than me.
I know that most of you are from local authorities and you have all done an incredible job tackling statutory homelessness.
Quite frankly you have achieved far more than me.
And now I want to give you more power to use that experience, commitment and good sense to finally help everybody off the streets.
Rough Sleeper Count
But first we need to know how many people are actually sleeping rough. One of the first things I did as Minister for Housing was call for a review of the way we count rough sleepers.
Like me, I know that many of you have been frustrated that previous rough sleeping figures did not tell the whole story.
Actually as it turned out it didn't even tell half the story.
No one seriously believed that we had only 440 rough sleepers on the streets of England.
So I acted quickly and made sure we got a clearer national picture. The snapshot figure is not 440, but 1247.
In future counts will be more accurate and estimates as real as possible.
Each individual has a reason to sleep rough.
Most of the time these reasons are complex.
For some the path may start with a breakdown in a relationship, losing a job, abuse of alcohol or drugs.
For some it's mental health issues.
For some it's a terrible mixture of all of these and more.
And we still see too many ex-offenders in the latest figures and migrants from Eastern Europe sleeping rough.
Yes, outreach teams are doing a fantastic job bringing people in off the streets, but the number of people flowing on to the streets remains too high.
Cross Government Working Group
We need to make sure that Government policy, whether it be helping people to find a job, claim benefits or come out of the army or prison, is coordinated.
And we must act to remove bureaucratic burdens wherever they are identified.
That is why I have set up the new Government has set up a cross-Government Ministerial Working Group on homelessness.
Eight departments' Ministers are on this Working Group.
Last week the Group heard from Jenny Edwards, Leslie Morphy of Crisis and from Ric Blakeway, who chairs the Mayor's London delivery Board on rough sleeping.
It is really important that Ministers hear about the problems that homeless people face. You and I know this stuff but for many of my colleagues it's a real eye-opener.
I want them to know how important it is that people at risk of rough sleeping get the help they need before it's too late.
Ex-offenders
For me it was an important priority to focus colleagues' attention on the needs of people leaving prison.
As I identified in the report I wrote in opposition, 'Prison Break', too many prisoners are released with nowhere to go.
32 per cent of those sleeping rough last year had spent time in prison.
Stable accommodation reduces re-offending and so called 'bed and breakfast crime' where ex-prisoners re-offend simply to get a roof over their heads.
It is clear that the Department for Communities and Local Government and the Ministry Of Justice need to work together to address this, so I've discussed this with Crispin Blunt, Minister for Prisons.
As a result I'm working with Crisis on a project to help more people at risk of homelessness - including prisoners on release - find a room in the private rented sector.
We have also agreed action to ensure prisoners receive appropriate housing advice to prevent homelessness.
These are significant steps forward and will help more people move out of prison into a home rather than on to the streets.
And I am pleased to be able to report this real and practical outcome of setting up the ministerial working group.
Conclusion
We will need all the practical good sense outcomes we can muster for the challenging times ahead.
Tomorrow the outcome of the Comprehensive Spending Review will be made public - and I am able to exclusively reveal the outcome today.
Yes, it's going to be tough - really tough.
Yes, we will all have to do a lot more with less.
Central government will increasingly focus on what only it can do: removing bureaucracy and making sure national policies across Whitehall join up - like the support we will offer to people leaving prison.
We have to make sure we count fewer people who are forced to sleep rough the night they are released from prison.
Yes, we must help the people we count sleeping rough tonight, off the street tomorrow.
We must also make sure we don't have to count them again in two weeks time.
Well, actually - as we all know the best thing to do is never have to count them in the first place - to keep them off the streets.
Because, to be honest, counting is not enough.
It[s only a means to an end.
The end of rough sleeping.
That's a big aspiration but one I reckon we can achieve together.
Thank you.
Published 19 October 2010