Making history: the Gandhi statue, Parliament Square, London
Transcript of a speech by Sir James Bevan KCMG, UK High Commissioner to India at a fundraising event in New Delhi, Saturday, 13 December 2014.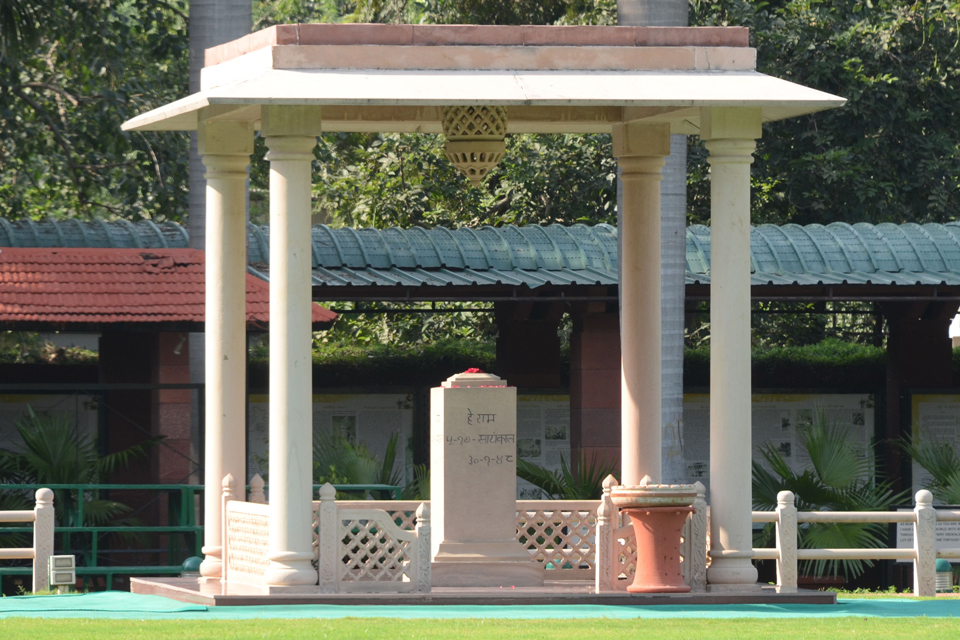 It is only rarely that you feel that you are present at the making of history.
But I have sometimes felt it here in India. I felt it at the last election, the biggest democratic exercise in the history of mankind. I felt it in October when at a large ceremony in the garden outside, we honoured the one million Indians who fought in World War One, perhaps the first time the British and Indian governments had properly recognised their sacrifice.
And I feel it now. The placing of a statue of Gandhiji in Parliament Square in London early next year will carry huge historical resonance.
It will mark the recognition by Britain that Gandhi was an honoured part of our history too, as well as India's; that he was a truly unique individual whose message is as relevant today as it was in his lifetime; and that the man who attracted so much hostility in the UK during the independence struggle, who fought the British and won, is now not just accepted but revered in the UK.
It will be the last statue in Parliament Square and the first of an Indian. It is fitting that the father of the world's largest democracy will take his place in front of the mother of parliaments.
I think Gandhiji himself would be pleased. Not for himself, for he was famously modest and self-deprecating, but for our two countries. He was once asked during the struggle for Independence: 'How far would you cut India off from the British Empire?' He answered: 'From the Empire entirely; from the British Nation, not at all. The Empire must go, but India should love to be an equal partner with Britain". We are now forging that equal partnership and this statue is a symbol of it.
Gandhiji also had a wicked sense of humour. On arriving in Britain in the 1930s, he was asked what he thought about British civilisation. He famously replied: "I think it would be a very good idea". So I suspect that he would allow himself a wry smile at the thought that in erecting this statue the British had finally done the decent, civilised thing, but only - as he might see it – after having first exhausted all the available alternatives.
There is great excitement in the UK about this statue. It has attracted huge attention. And the fact that it is being funded by donations, large and small, from the many not the few - crowdsourced in today's language - would, I'm sure, also have appealed to Gandhiji.
So let me say thank you to all of you for coming this evening to show your own support for this historic initiative. Thank you in particular to Lord Meghnad Desai and Kishwar for your leadership in helping to raise funds for the statue. Thank you to Sunaina Anand who has worked with the artists to put on this exhibition.
Thank you to all the brilliant Indian artists who have so generously donated works for this occasion which are on display next door; and as you look at their works, please do consider giving generously to this wonderful cause.
Published 13 December 2014