Speech
Lynne Featherstone speech at international women's day 'faster, higher, stronger' conference
Speech by Lynne Featherstone on 8th March 2012 at international women's day conference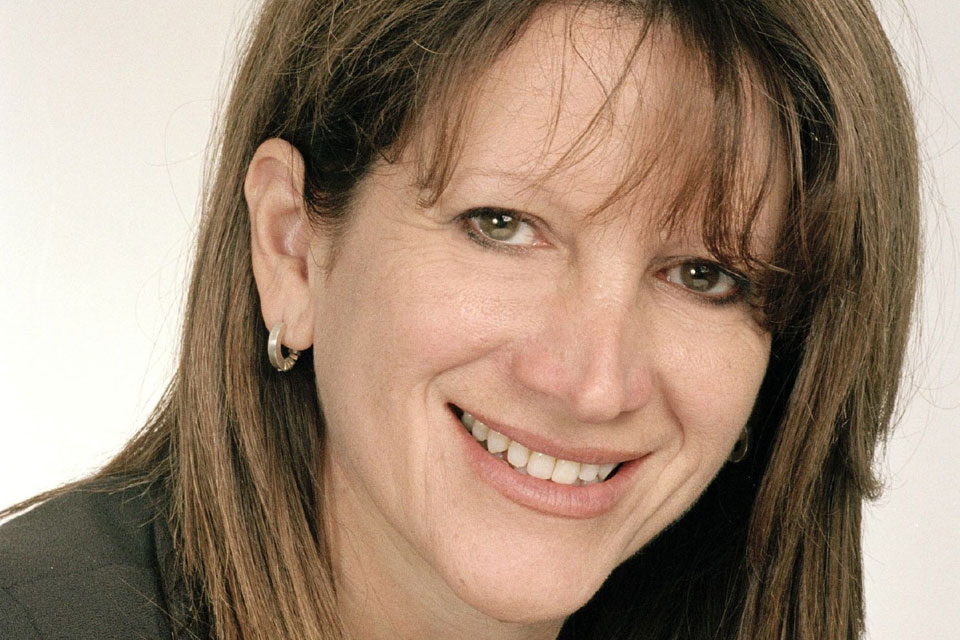 Good afternoon.
I want to thank you for your invitation; it gives me great pleasure to be here today to mark international women's day.
Event and olympic theme: 'faster, higher, stronger'
I was struck, when I read the theme of today's event, that a huge part of what makes this year's olympic games the kind of opportunity that we only see once in a generation, is its ability to make us to go that bit further, push that bit harder and achieve that bit more.
The olympics isn't just about hosting sporting excellence. It isn't even just about those weeks when we watch the greatest athletes in the world push themselves to new heights of achievement.
It's also about how an entire country is transformed during the years leading up to the games. 
When we were bidding for the games we wanted a legacy that lasted long after the closing ceremonies are over and went far beyond the field of sport.
Which is why we made a commitment to use the olympics as a platform to celebrate diversity, encourage aspiration and use the power sport to inspire lasting change.
That is a commitment that we are striving to deliver across Government, and one that I hope you can use personally to inspire you to go faster, aim higher and be stronger than ever in your careers as civil servants.
The message is pertinent today, on international women day.
Challenges
Today's conference has been about exploring the challenges currently facing leaders in the civil service. And whilst I'm sure that we all agree that many challenges transcend gender, it is clear that women face unique barriers that too often hold them back.
For too long, not enough has been done to help women to fulfil their true potential. And that is something that we, as a government, are working hard to address. This doesn't involve simply spending more money; it involves doing things differently - in government, in business and in society.
But it also requires women to see themselves differently.
Confidence
I was asked to speak to you today about my own experiences as a leader, and about how women can overcome the challenges they still face.
I hesitate to describe myself as a 'leader' - it's always better if others make that judgement. But when I became a member of parliament, and later a government minister, one of the first things that I had to do was see myself differently and confront the responsibilities I had assumed.
This took confidence - a key attribute of any leader, and a characteristic which too often eludes women and girls.
As a constituency MP I go into primary schools - and when I ask who wants to be Prime Minister, it is always the boys who raised their hands.
Why not the girls? They sit on their hands even though I know that they would be as good, or even better that the boys.
Women have a greater tendency than men to think their contribution will not be good enough, that it won't add value. They lack the confidence that could enable them to reach their potential.
Get involved
The confidence I had was gradually built over years of campaigning. First as a student, campaigning to save the arts faculty I attended, and later as a local councillor in Highgate. It didn't come overnight, but the more I put myself forward, the easier it got.
Which takes me onto the second key attribute of a leader: getting involved. No one ever changed the world, or took themselves to the pinnacle of their profession, by staying quiet and sitting on the sidelines. If you want to lead, you have to be heard.
In his address to Stanford University graduates, Steve Jobs said 'Don't let the noise of others' opinions drown out your own inner voice.' To that I would add, if you have a point of view, speak out, make sure that inner voice is heard.
It was because I believe that women should have a voice that I entered politics. Women do have different perceptions, experiences, knowledge and skills, and we know that we make better decisions when these are taken into account.
So next time you have the opportunity, don't let others dominate - speak out and get involved. It may not be easy the first time, but the more you do it, the more you will build that confidence that's crucial if you want to get to the top.
Vision
Finally, if you are going to lead, make sure you know where you're going.
Having a vision for your future takes time, but it is time well spent. Without knowing where you're going or why, it's unlikely that people will follow.
So take the time, think:
What do you want to achieve?
What motivates you?
What do you want to change?
Thank you.
Published 8 March 2012