Written statement to Parliament
Jeremy Browne: Regulation of CCTV and other surveillance camera technology
This written ministerial statement on the regulation of CCTV and other surveillance camera technology was laid in the House of Commons by Jeremy…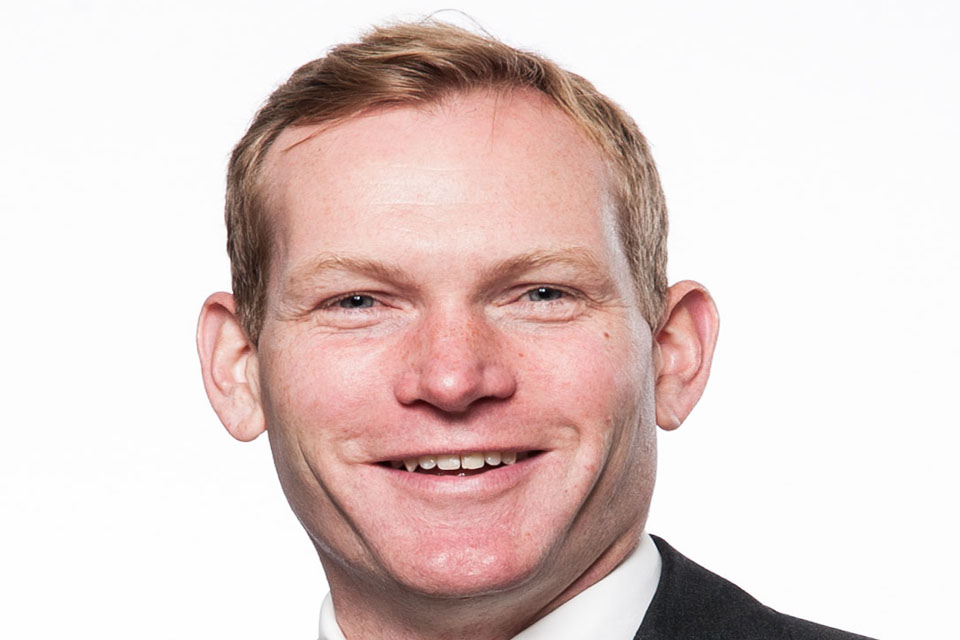 This written ministerial statement on the regulation of CCTV and other surveillance camera technology was laid in the House of Commons by Jeremy Browne on 13 September 2012.
I am today announcing arrangements for the implementation of provisions within the Protection of Freedoms Act 2012 for the regulation of surveillance camera systems.
The government supports the use of surveillance cameras in tackling crime. It is committed to ensuring that any deployment in public places of surveillance cameras, including CCTV and ANPR, is appropriate, proportionate, transparent and effective in meeting its stated purpose. This is why the Protection of Freedoms Act 2012 now requires government to put in place a regulatory framework for surveillance camera systems comprising a code of practice and a surveillance camera commissioner.
The code of practice will contain guidance for system operators. Relevant authorities specified in Section 33(5) of the Protection of Freedoms Act 2012 have a duty to have regard to the code, and other system operators will be encouraged to adopt it on a voluntary basis. Preparatory work on the code of practice is underway, ensuring it is positioned appropriately alongside existing regulatory arrangements under the Data Protection Act 1990 and the Regulation of Investigatory Powers Act 2000. We anticipate a period of statutory consultation over the draft code of practice in the autumn of 2012 in advance of laying the draft before Parliament for approval. Subject to Parliamentary approval, we aim to bring the code of practice into force from April 2013.
A key element of the effectiveness of surveillance camera systems is their ability to provide images and associated information of an evidential standard which supports both the investigation of crime and bringing perpetrators to justice.
We are therefore continuing the arrangements that have seen the role of Interim CCTV Regulator combined with that of the Forensic Science Regulator, and are appointing Mr Andrew Rennison who currently holds both these appointments as Surveillance Camera Commissioner with immediate effect.
This will enable him to build the necessary capacity to fulfil his statutory functions in full when the code of practice comes into force.
The term of appointment has been synchronised with that of the Forensic Science Regulator and will run until 10 February 2014. An open competition will be held in due course to fill both posts from that date.
The functions of the commissioner are set out in Section 34(2) of the Protection of Freedoms Act. In advance of the code of practice being brought into force the commissioner has been tasked with: delivering a three year business plan setting out how these functions will be fulfilled; reaching an agreement over the operation of gateways with both the Information Commissioner and the Chief Surveillance Commissioner who also have regulatory responsibilities relating to surveillance cameras, and then making that agreement publicly available; and, establishing an advisory council with a suitable range of skills and experience to support him in his work.
The Home Office is making a small team of civil servants available to support the commissioner in carrying out his functions, along with accommodation within its offices at 2 Marsham Street, London, SW1P 4DF.
The Protection of Freedoms Act 2012 provides for an incremental approach to regulation which will secure continued public confidence in the use of surveillance cameras in what is a complex area of practice. It gives the commissioner no powers of enforcement or inspection, nor any powers for the investigation of complaints. The commissioner is, however, charged with reviewing the operation of the code of practice and providing advice, including advice to Government on its effectiveness and on any changes which may be necessary. The commissioner is, therefore, empowered to make independent and transparent recommendations to Government on the development of the regulatory framework.
The Protection of Freedoms Act 2012 also requires in Section 35 that the commissioner publishes a report about the exercise of his functions on an annual basis and presents a copy to the Home Secretary, which must then be laid before Parliament.
Through these arrangements, we intend to ensure that surveillance camera systems continue to be an important tool available to communities to help tackle crime and prevent terrorism whilst balancing public safety objectives with the individual's right to privacy.
Date: Thu Sep 13 11:13:40 BST 2012
Published 13 September 2012