Draft text of the speech - may differ from the delivered version. Are you a veteran if you've done the same job for five years? Normally…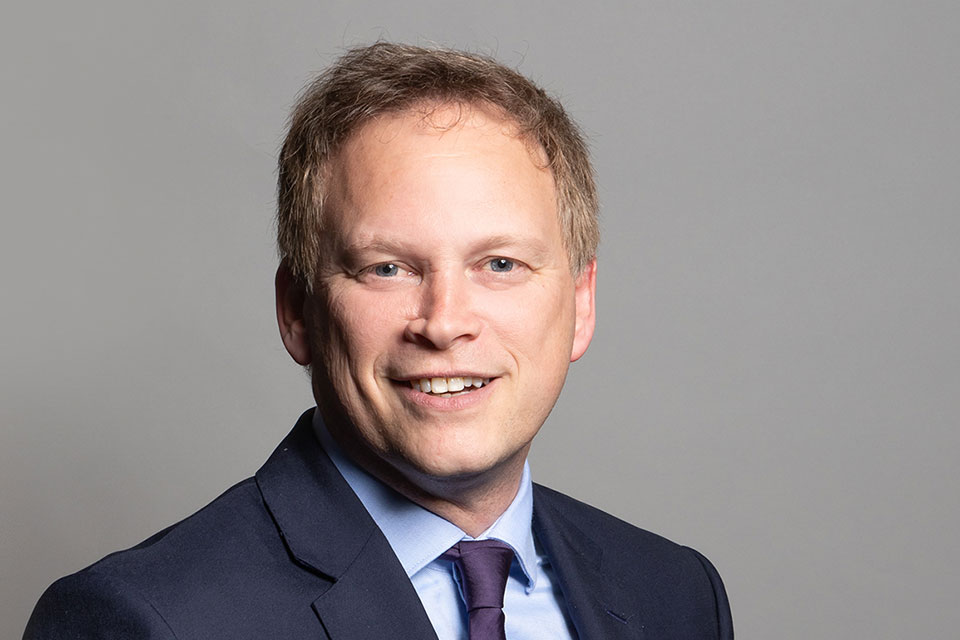 ---
Draft text of the speech - may differ from the delivered version.
Are you a veteran if you've done the same job for five years?
Normally the answer would be no - unless of course you cover the Government's housing portfolio like I do.
During this time I've seen a total of eight - yes eight - opposing Housing Ministers come and go.
But does this matter?
Well yes if you care about the state of housing in this country.
An endless reshuffling of the ministerial pack meant an endless reshuffling of ideas and initiatives.
But this conveyer belt of policies didn't deliver - and we all watched in horror as the housing sector entered its darkest hours since the 1920s.
Now, the Prime Minister launched our Housing Strategy last November to great fanfare.
He made it very clear - housing will be centre stage of the nation's economic recovery.
I'm very proud of that, naturally.
But what I really want is to bring the proposals in the strategy to life - and quickly.
I want to see more new homes - built to the highest quality.
I want to see housebuilders helped to build these homes - where communities want them.
And I want to see more people buy their first home.
This isn't a question of political preference.
It's people's lives we're talking about:
the lives of the hundreds of thousands of families on waiting lists
the young couples desperate to move into their own home
the council tenants who aspire to buy.
So there's no time to hang about.
And I've been very clear with my Department: no ifs, no buts.
We're getting on with the job - and we're moving at pace.
Progress so far
It's less than three months since we published the housing strategy and six weeks before the budget - so let's check in on progress.
Our action to get the country building again is playing a vital and central role in putting the economy on the road to recovery.
Take our Get Britain Building fund.
£420 million to start shovel-ready sites where that injection of capital can get the whole thing moving.
The prospectus was quickly published.
And I can announce that we have already identified 18 of the most difficult stalled sites on public land - on which work will begin soon.
All the details will be published today on the Homes and Communities Agency website.
For the rest of the cash we've made it as simple as we possibly can to bid by halving the paperwork - and we've opened the door to all types of firms to compete.
The final set of bids will be considered next month - and already we can see the quality of some of the proposals.
We were hoping to start work on the first sites in autumn.
But today I can tell you we're intending for the first ground to be broken considerably earlier.
Watch this space.
We also want to make land available so more homes can be built where people want them.
So today I can confirm that we've identified surplus public land with enough capacity for over 80,000 new homes.
Putting ourselves well on track to release enough land for 100,000 homes by 2015.
But I want to move even faster.
So I'm working with another six Government departments together with other large organisations including the BBC, Network Rail and the Royal Mail to identify further disused land.
This is not just about numbers.
Unlike the era of top-down targets we want to build new homes with the support of communities - not just build a sense of resentment and injustice.
That's why we introduced the New Homes Bonus.
It's year two of this Government and it's year two of the New Homes Bonus.
Today I can announce over £430 million for communities who helped deliver 159,000 homes last year - 22,000 of these being empty homes brought back into use.
It's more than double the previous year.
The Bonus payments last for six years - so communities can expect to see more cash increases for several years.
That's the way we like to do things:
give councils and communities genuine choice and genuine reasons to say "yes" to growth
and let local people to see and feel the benefits of development in their neighbourhood.
Already the Bonus is being spent in ways that are changing minds and attitudes.
Take Wychavon in Worcestershire - not a big council area by any means. But now there's:
£200,000 of New Homes Bonus cash for supporting regeneration projects.
£100,000 going to local charities.
The Bonus has gone from being a piece of paper to established policy.
And it's here to stay.
So it's now time for all councils to talk to the people in their area about how they want their Bonus spent.
And let's be clear - it is the community's Bonus. So it is only fair that they take part in discussions and any decisions about its use.
Of course it's no good just helping housebuilders build homes - we need people to buy them.
That's why at the heart of our housing strategy we've committed to go the extra mile for those aspiring to get on the housing ladder.
The deposits needed to buy a home have gone through the roof.
For millions of young people the desire to buy a home is no longer a dream - but a distant fantasy.
We are going help them.
Starting in March the NewBuy Guarantee will give thousands of prospective buyers the chance to buy a home with a fraction of the deposit normally required.
It'll help people buying a new-build property - be that a house or a flat with a value up to £500,000 - get a 95 per cent loan.
Where a buyer may typically need a £40,000 deposit - a £10,000 deposit will put them in a property of their own.
Today I'm publishing details of who will be eligible for this support.
Anyone interested can now see on my department's website if this scheme would work for them.
And because we want to help everyone achieve their aspirations, to feel the pride of ownership - we're scrapping the miserly restrictions on the level of discounts under Right to Buy.
Up to 100,000 tenants will have the opportunity to buy their own home.
It's great news for every hardworking family who have done well for themselves and want to get on.
But we've also been clear that it's vital to keep up the number of affordable homes.
So this will be a one-out, one-in policy.
In other words a new home built for every home sold.
Good news for all those on the housing waiting lists.
That's why we wasted no time and I published the proposals before Christmas.
But I want to go further.
Right to Buy restrictions aren't the only bureaucratic burden on council tenants that should be removed.
I also want to end the multi-billion pound tax inflicted on tenants by the complex system for council housing finance.
The Tenants' Tax is the offspring of that arcane creature we call the Housing Revenue Account Subsidy System.
Not many people outside this room would have ever heard of that one.
But it affects millions of council tenants.
Councils collect rents from their tenants - then every year they wait patiently to hear Whitehall's decision about what they are allowed to keep.
Bureaucracy at its bonkers best.
Authorities that have more tenants and collect millions in social rent only keep a fraction of the cash.
A tax on millions of council tenants - because as far as they are concerned, their rent just disappears into a Treasury a black hole.
The Localism Act paved the way for the long-awaited and sorely needed removal of this system.
And now, just two months after the Act achieved Royal Assent, I'm confirming today the details of an historic settlement that puts councils back in charge.
The new system will level the playing field.
Council landlords will keep the rent they collect - giving them an average 15 per cent more to spend on maintaining homes.
Less fun for bureaucrats - but at last a direct link between the rent councils charge and the money they spend.
They will have the financial tools to plan their budgets more effectively.
Modernising and improving the homes of existing tenants - and making it easier to build new affordable houses.
This £19 billion deal may not hit the front pages tomorrow - but it is one of the most substantial and significant steps towards localism in years.
And make no mistake: it is localism that is driving the success of our policies to help families who need affordable homes.
Take our affordable homes programme.
A smart system with more freedom for those at the sharp end.
Critics have used every opportunity to twist the facts - telling us it won't work in London, in Hull, in rural or urban areas.
They've predicted doom and said this radical new approach will never succeed in the current economic climate.
But I can tell you that today we have 150,000 homes being developed or under contract, and we're on track for 170,000 by 2015 - 20,000 more than expected.
We're not just meeting our aspirations - we're beating them!
Conclusion
This is the approach we promised - and it is the approach we have delivered.
It's more pace and less paperwork.
And as I continue to drive forward the Housing Strategy, you can expect more to come.
The saying goes that patience is a virtue.
But when it comes to:
families crying out for new homes
tenants who want more control
and communities who want more choice
I'm afraid patience is not a virtue I share.
So at last the housing sector has reasons to be optimistic.
Our new approach will:
give a helping hand to this generation of homebuyers
boost the provision of affordable homes
and help the nation's housebuilders get building again
We have taken decisive action - and we are under no illusion that much more needs to be done.
But no one should doubt our determination to drive through this programme of radical reform to boost our economy and create hundreds of thousands of jobs.
And in the process - help house a nation.
Published 1 February 2012