Transcript of the speech as delivered. This Government came to office with a wholly new approach to housing. We didn't want to tweak existing…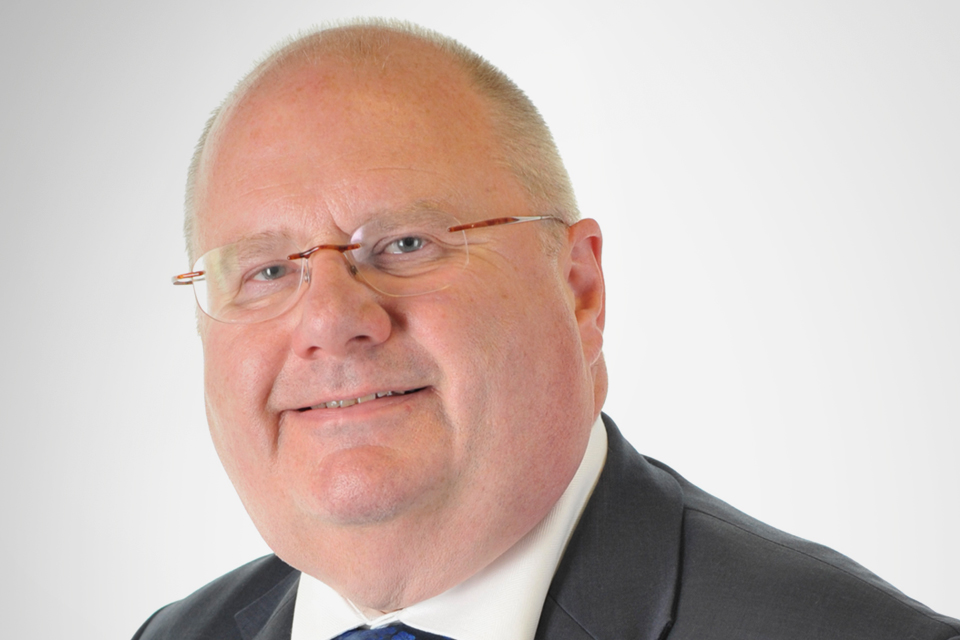 ---
Transcript of the speech as delivered.
This Government came to office with a wholly new approach to housing. We didn't want to tweak existing policies. Nor to do a bit of tinkering here and there.
We want to get Britain building again. We want the new homes a growing country needs. The homes that growing families, older people, and young mobile professionals need. We'll do it by working with the market. Not against it.
Localism means a whole new approach to incentives and investment. Giving communities genuine choice to shape and influence growth - not forcing development upon them. Supporting communities to deal with the impacts of growth - not leaving them high and dry.
The New Homes Bonus and the amended Community Infrastructure Levy gives growing neighbourhoods cash to invest locally. We want to communities to have good reasons to say "yes" to growth. If we look at the experience in Netherlands and Germany, I think it's very plain that localism and growth are two sides of the same coin.
A year ago, at this very same conference, I suspect some of you had doubts. You had seen us remove the Regional Spatial Strategies and asked - what's next?
But a year on we have delivered on our commitments:
The New Homes Bonus - the first payments have already been made.
We have brought forward the Localism Bill. It's very close now to getting royal assent. It spells the end of regional strategies and an important start on neighbourhood planning.
We have begun consulting on a change to Use Class Orders, which would make it easier to turn old, empty offices into homes.
We have confirmed four point five billion pounds' worth of investment in affordable housing.
We have been working with lenders to unlock the mortgage market.
In the Budget we confirmed the FirstBuy scheme would help ten and a half thousand first-time buyers get a foot on the ladder.
And we are consulting on a new draft planning policy framework, which has, at its heart, a presumption in favour of sustainable development.
Planning needs to be positive. It needs to help and seek out and deliver responsible, careful development that the country needs.
You kind of know it's time for reform when planning costs have grown at the same time as the number of applications has fallen; when delays cost the economy around three billion pounds each year; and when planning restrictions mean that office space is more expensive in Manchester and Birmingham than in Manhattan.
My speech now contains a brilliant piece of civil service understatement: the consultation has started a lively debate. If you want to have your say, now's the time.
So I welcome the fact that Property Week have spoken up. Good for you in bringing some balance. By saying that growth can be good. That properly planned development is a benefit, not a burden. That good design makes places that stand the test of time.
It's not just houses, but places that people are proud to call home. In communities that work. In easy reach of jobs and schools and doctors and shops and libraries and leisure centres. Good planning makes good communities happen. Taking all of Government's different reforms together - we've created a platform; we've put in place the right incentives and investment. And we're just beginning to see the first fruits.
Thanks to your rapid response, the first FirstBuy allocations were announced in June, just three months after we announced the competition. And already, the first homeowners are putting their feet under the table in their homes. Housebuilders and social landlords have risen to the challenge of the new Affordable Rent models and have - quite frankly - exceeded our expectations. We thought that we would be able to provide one hundred and fifty thousand affordable homes by 2015. Now, thanks to the quality of the proposals we estimate that we could deliver up to one hundred and seventy thousand.
And although conditions are still tough, the average deposit that's required from first time buyers has decreased.
I want you to have the confidence to plan ahead and to make the most of the opportunities our approach gives you. There are three key things to bear in mind.
First, localism is here to stay. No developer can rely on strong-arming, on housing targets to get their development built. The best already know that if they work with people, if they work with communities and get into proper partnerships they will build something that everyone will be proud of. If you are able to listen to local communities, you'll be able to give them what they want and they're more likely to say yes. In places like South Gate in Totnes, developers have listened hard to local people to design new homes in line with what they want. In Fish Quay in North Shields, residents are getting together to say what they think the future of their hometown should be.
So if the community tells you they want family homes with gardens - build family homes with gardens. They would like to see better quality materials and good design - work those in to your plans. Listen to local people and you will be able to unlock growth. When our reforms truly bite, developers who aren't taling local communities' views into account risk falling behind.
Second, lenders have a key role to play in driving growth. There's no point in building if no-one's buying. We know that there is still a burning desire among young people to own their own home. I can remember the enormous sense of pride and ownership when I first bought. Even with the modest drop in deposits, it's still tough out there. Including for people with good jobs and steady incomes.
It's time for mortgages to come in all shapes and sizes. I think there are some encouraging signs, with innovation in the market. Chelsea have brought forward a 10-year fixed-rate loan. Mates' mortgages are still on the market. Some lenders and investors are thinking about shared equity mortgages backed by social capital. You lend to help a stranger buy, and take a share in their property. I want to see much more innovation like this.
Third - owning a home will continue to be the ambition and the reality for the majority of Britons. But we need a high-quality private rented sector too, offering flexibility and a choice. And if institutional investment in homes to rent supports growth, and creates jobs, anybody in their right mind will be in favour.
That's why we have changed the stamp duty land tax treatment for bulk purchases of homes. Institutional investors no longer face a penalty. We're consulting on measures to make it easier to run Real Estate Investment Trusts. Canny housebuilders will be thinking hard about the potential of the private rented sector. For example, many of you sell homes to Buy to Let investors. This is important. But few of you commission, design and build for longer term large scale investment and management. And perhaps there is some scope for this in the future.
We've got a foundation today, a basis to get Britain building again. We will continue to create the right conditions for you. This autumn we will be publishing a housing strategy, so you can see what we're doing in one place and plan ahead with confidence.
Housing could not be more important. It's a key way of boosting the economy. But I think it's also so much more.
Your job, my job is to create places that people can call home with a sense of pride. Creating homes, not simply places where people sleep between commutes.
I suspect that's why you got into this industry. I bet you wanted to improve the quality of life of families today and for generations to come. Build the kinds of places that, years down the line, you'd want to take a detour to see. See how the gardens are bedding in; see what it feels like; see the families making their lives there. This should be about making people's lives better.
Thank you.
Published 15 September 2011