Education Secretary Michael Gove's statement about the publication of reformed GCSE and A level content.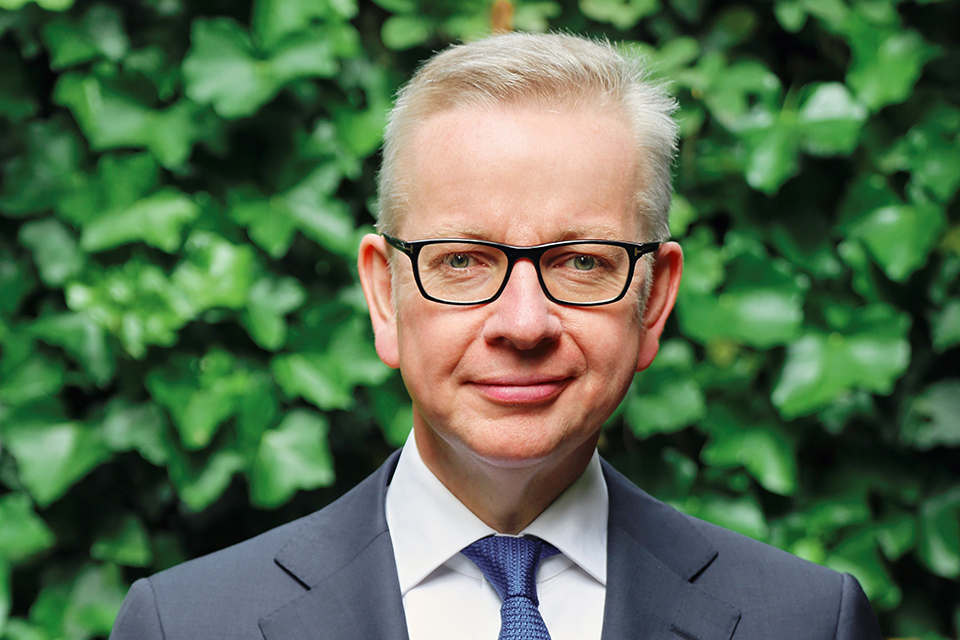 The Government is today announcing the next steps in the reform of GCSEs and A levels.
We are introducing more rigorous content into reformed GCSEs and A levels to be taught from September 2016 and 2015 respectively.
Our changes will make these qualifications more ambitious, with greater stretch for the most able; will prepare young people better for the demands of employment and further study; will address the pernicious damage caused by grade inflation and dumbing down, which have undermined students' achievements for far too long; and will give pupils, parents, teachers, universities and employers greater confidence in the integrity and reliability of our qualifications system.
GCSEs
In November of last year, the Department for Education published details of revised content for GCSEs in English and mathematics, for first teaching from September 2015.
Today, I am publishing revised content for GCSEs in science, history, geography and languages, which will be taught in schools from September 2016.
These GCSEs set higher expectations. They demand more from all students and specifically provide further challenge to those aiming to achieve top grades.
In science, the level of detail and scientific knowledge required has increased significantly, and there are clearer mathematical requirements for each topic. New content has been added, including the study of the human genome, gene technology, life cycle analysis, nanoparticles and space physics.
In history, every student will be able to cover medieval, early modern and modern history - rather than focusing only on modern world history, as too many students do now. Greater emphasis has been placed on British history, which will account for 40% of GCSE rather than 25%, as now; balanced by an increase in the number of geographical areas studied, and an explicit expectation that students will study the wider world. The new GCSE will also be clearer about the range of historical knowledge and methods students will need to develop, from critical assessment of sources to an understanding of chronology, individuals, events and developments.
In geography, the balance between physical and human geography has been improved - developing students' locational and contextual knowledge of the world's continents, countries and regions and their physical, environmental and human features - alongside a requirement that all students study the geography of the UK in depth. Students will also need to use a wide range of investigative skills and approaches, including mathematics and statistics, and we have introduced a requirement for at least 2 examples of fieldwork outside school.
In modern languages, greater emphasis has been placed on speaking and writing in the foreign language, thorough understanding of grammar and translation of sentences and short texts from English into the language. Most exam questions will be set in the language itself, rather than in English; and there will be a sharper focus on using the language appropriately in different contexts, from personal travel to employment or study abroad.
Finally, ancient languages have been given a separate set of criteria for the first time, reflecting their specific requirements. Students will now need to translate unseen passages into English, and will have the option to translate short English sentences into the ancient language. We have also provided greater detail about the range and type of literature and sources to be studied, without specifying particular set texts.
A levels
I am also publishing revised content for A levels in English literature, English language, English literature and language, biology, chemistry, physics, psychology, history, economics, business, computer science, art and design and sociology, for first teaching from September 2015.
The content for these A levels was reviewed and recommended by Professor Mark E. Smith, vice-chancellor of Lancaster University, drawing on advice from subject experts from higher education establishments and subject associations.
By placing responsibility for the content of A levels in the hands of university academics, we hope that these new exams will be more rigorous and will provide students with the skills and knowledge needed for progression to undergraduate study.
I thank Professor Smith and all of those involved for their conscientious work and thoughtful suggestions - and I have accepted all of their recommendations for A level content.
In the sciences, computer science, economics and business, mathematical and quantitative content has been strengthened: for example, understanding standard deviation in biology and the concepts underlying calculus in physics.
In computer science, basic ICT content has been removed and emphasis has been placed instead on programming and far more detailed content on algorithms.
In the sciences, there will also be a new requirement that students must carry out a minimum of 12 practical activities, ensuring that they develop vital scientific techniques and become comfortable using key apparatus. This will make sure that all A level scientists develop the experimental and practical skills essential for further study.
In history, as well as covering the history of more than one country or state beyond the British Isles, A level students will also now be required to study topics across a chronological range of at least 200 years - increasing breadth of focus.
In English literature, to ensure a broad and balanced curriculum, specified texts will include three works from before 1900 - including at least one play by Shakespeare - and at least one work from after 2000. In addition, we have reintroduced the requirement for A level students to be examined on an 'unseen' literary text, to encourage wide and critical reading.
Finally, in economics, content has been updated to include the latest issues and topics - for example, financial regulation and the role of central banks.
Copies of the content for these reformed GCSEs and reformed A levels are available.
Alongside these announcements, Ofqual is today setting out its decisions on how these new GCSEs and A levels should be assessed - with linear assessment rather than modules, and a greater focus on exams rather than controlled assessment.
All of these reformed A levels will be ready for first teaching in schools from September 2015, and reformed GCSEs from September 2016.
Awarding organisations will publish their detailed specifications for these A levels this autumn, and for these GCSEs next autumn - giving schools plenty of time to prepare.
New A levels and GCSEs from 2016
Based on the advice of the A level content advisory board established by the Russell Group of leading universities, I have also already announced that A levels in mathematics, languages and geography will be reformed for first teaching from September 2016.
I can announce today that GCSEs and A levels in religious studies, design & technology, drama, dance, music and PE - and GCSEs in art & design, computer science and citizenship - will also be reformed and brought up to these new, higher standards for first teaching at the same time, in September 2016.
Awarding organisations and subject experts will draft content for these new A levels and GCSEs over the coming months, and we will consult on their recommendations for content - while Ofqual consults on its recommendations for assessment - later in the year.
All our reforms to GCSEs and A levels complement the changes we have already made to technical and vocational qualifications, removing those which are not endorsed by businesses or employer bodies from league tables, and leaving only those which represent real achievement.
Taken together, these changes mean that every young person in this country will have the opportunity to study high-quality, rigorous, demanding qualifications across the academic and vocational curriculum from September 2016 onwards.
These changes will increase the rigour of qualifications, strengthening the respect in which they are held by employers and universities alike. Young people in England deserve world-class qualifications and a world-class education - and that is what our reforms will deliver.
Published 9 April 2014