The Rt Hon Michael Gove MP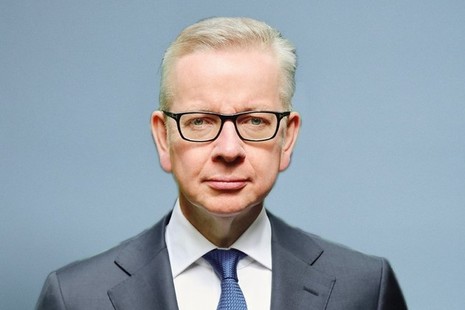 Biography
The Rt Hon Michael Gove was appointed Chancellor of the Duchy of Lancaster on 24 July 2019. He was also appointed Minister for the Cabinet Office on 13 February 2020.
He was previously Secretary of State for Environment, Food and Rural Affairs from June 2017 to July 2019. He was elected Conservative MP for Surrey Heath in 2005.
Education
Michael was educated at Robert Gordon's College, Aberdeen and Lady Margaret Hall, Oxford University.
Political career
Michael was Shadow Minister for Housing from 2005 to 2007 and Shadow Secretary of State for Children, Schools and Families from 2007 to 2010.
He served as Secretary of State for Education from May 2010 until July 2014. From July 2014 to May 2015, he served as Government Chief Whip and Parliamentary Secretary to the Treasury. Michael also served as Lord Chancellor and Secretary of State for Justice from May 2015 until 14 July 2016.
Career outside politics
Michael became a journalist after leaving university, working as a reporter for The Press and Journal in Aberdeen, a researcher and reporter at Scottish Television and a reporter for BBC Television. He was later Assistant Editor of The Times.
Personal life
Michael is married with 2 children.
Chancellor of the Duchy of Lancaster
The Chancellor of the Duchy of Lancaster administers the estates and rents of the Duchy of Lancaster, and is a member of the Cabinet. After the Prime Minister, he is the most senior minister in the Cabinet Office.
Responsibilities include:
oversight of all Cabinet Office policy and appointments
oversight of constitutional policy and enhancement, defending democracy and electoral law
devolution issues and strengthening the Union
leading public services recovery from COVID-19
leading cross-government and public sector transformation and efficiency
oversight of cross-government work on veterans' issues
oversight of Cabinet Office responsibilities on National Security and resilience, and the Civil Contingencies Secretariat, including COVID-19
supporting the coordination of the cross-government and the devolution aspects of the response to COVID-19
the GREAT campaign
Minister for the Cabinet Office
The Minister for the Cabinet Office is in overall charge of and responsible for the policy and work of the department, and attends Cabinet.
Responsibilities include:
oversight of all Cabinet Office policy and appointments
oversight of transition period activity and our future relations with the EU
oversight of constitutional policy and enhancement, defending democracy and electoral law,
devolution issues and strengthening the Union
leading cross-government and public sector transformation and efficiency
oversight of cross-government work on veterans' issues
oversight of Cabinet Office responsibilities on National Security and resilience, and the Civil Contingencies Secretariat, including COVID-19
supporting the coordination of the cross-government and the devolution aspects of the response to COVID-19
Previous roles in government
Announcements