Written statement to Parliament
Fares and ticketing review
Rail fares and ticketing: next steps government response document released setting out new ticket pricing practices.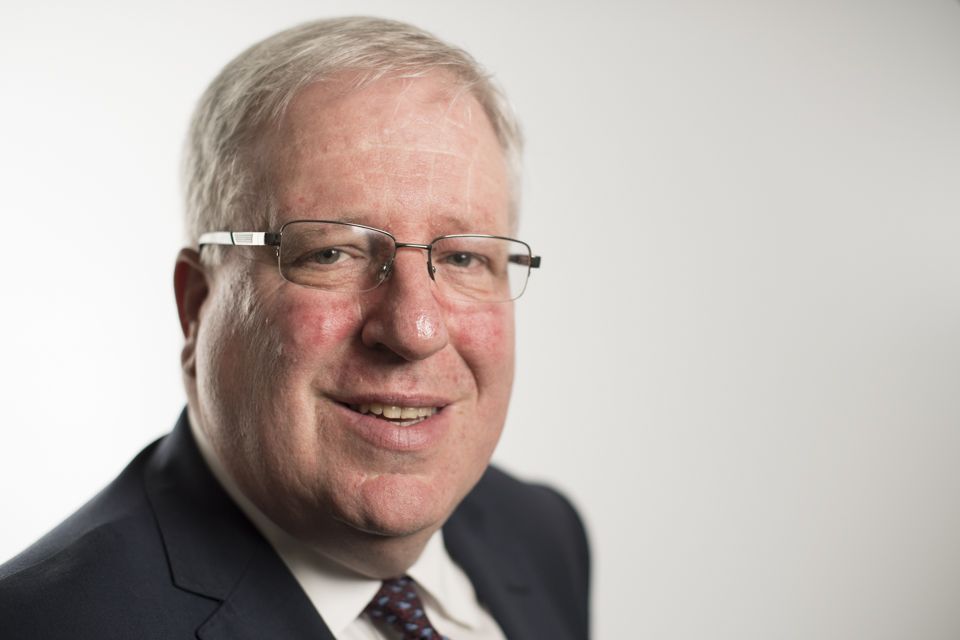 Today (9 October 2013) I am publishing 'Rail fares and ticketing: next steps', the outcome of the government's review of fares and ticketing. The review has been an opportunity to consider a range of options to address issues about fares and ticketing raised by passengers and others.
In conclusion, we are setting out our vision for a modern, customer-focused fares and ticketing system that will support our objectives of allowing even more people to travel by rail and ensure they have a better experience and which:
supports a passenger-focused railway, meeting changing needs and travel patterns
promotes a vibrant future for our railways supporting economic growth and prosperity and helping to reduce the country's carbon footprint
enjoys the trust of passengers and the commitment of the rail industry
maintains its current strengths whilst embracing sensible change in the interest of passengers and taxpayers who fund our railways.
New track and trains are only part of the story for improving our railways. We remain committed to rolling out smart ticketing across the network. We want the whole experience of travelling by rail to be modern, seamless and easy, starting with buying a ticket to travel. We also recognise that the cost and complexity of train fares is naturally a key concern for passengers.
To help passengers, I can confirm that from January 2014 we will give rail passengers a better deal by capping the upper limit of any individual fare rise at 2% above the permitted average of inflation plus 1%, for all regulated fares. This will protect passengers from large fare increases which can have a significant impact on household budgets by taking 3% off the maximum.
We are trialling a scheme to regulate longer distance off peak tickets on a single leg basis to remove the scenario where some single off-peak tickets cost nearly as much as return tickets.
We will also trial more flexible tickets that can provide a more attractive offer for commuters travelling fewer than five days a week or outside peak hours.
The report reconfirms the government's commitment to ensuring that ticket offices remain an important route for passengers to buy tickets. Reflecting changes in the ways that people are buying train tickets, the government is at the same time setting out ways that train operators can make improvements to their ticket offer at stations providing that appropriate passenger safeguards are also put in place. We intend for passenger representative bodies to play a greater role in shaping the packages that are brought forward by train operators.
Other measures highlighted in the report include:
a ticketing code of practice: the Office of Rail Regulation (ORR) will oversee the code to ensure that passengers are provided with the information they need to choose the best ticket for their journey and that this information is clear and not misleading
a market review: the ORR will look into the sale of tickets and consider whether current markets are operating efficiently, effectively, and in the best interests of passengers and taxpayers. The department has committed to consider any cost-effective recommendations that come out of the review
annual surveys: ATOC has agreed to release the information to customers from next year on how well ticket office staff, ticket machines and websites perform in regards to selling passengers the best ticket for their journey
Our railways are a vital part of our nation's future. The government is determined to build on the continued success of our railways and that is why we are providing over £16 billion to support the network and make sure it can respond to increasing passenger demand, help economic growth and cut our carbon footprint.
While above-inflation fare rises in recent years have been necessary to help fund our record investment in the network, it remains our firm ambition to cap fare rises at the level of inflation, just as soon as economic conditions allow and savings have been made to the cost of running our railways.
The review document explains how we will blend the best of regulation with the best of market forces to deliver a fares and ticketing system that puts passengers first and our railways on a sustainable footing for the future.
I will place copies of the document, 'Rail fares and ticketing: next steps' in the libraries of both Houses.
Related documents
Published 9 October 2013