Speech
Fares and ticketing review
Discusses the importance of rail and announces changes to rail fares including flex and capping.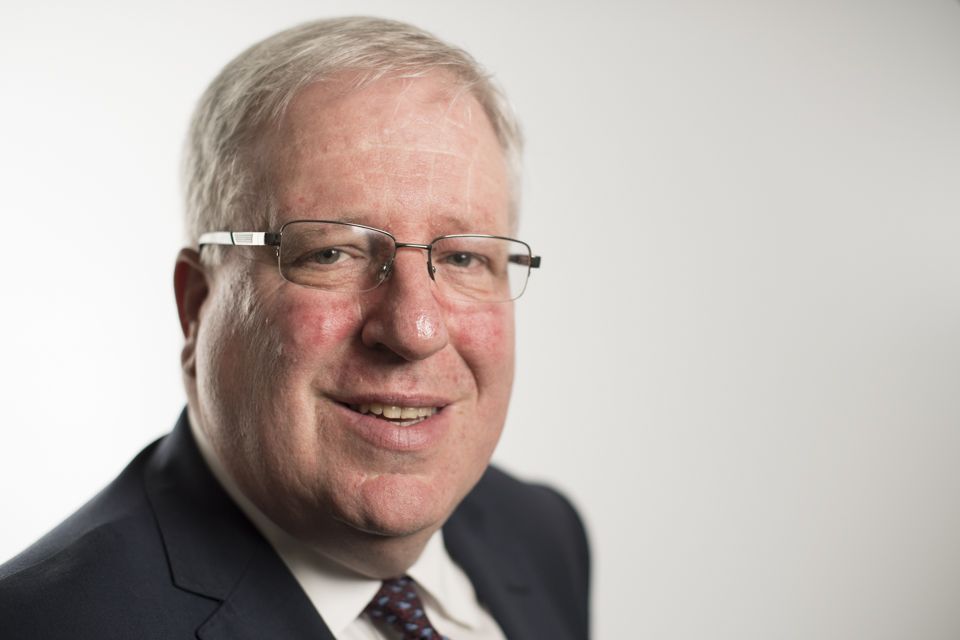 Recovery on track
Three and a half years ago, the two coalition partners came together to sort out the economy and pay off Britain's debts.
These were our overwhelming priorities for government.
It was a formidable challenge.
And the job is far from finished.
But we are turning a corner.
Confidence is returning to our economy.
The deficit has been cut by a third.
Manufacturing, construction, and service sectors are growing again.
Car sales are higher than they have been for five and a half years.
And 1.4 million jobs have been created in the private sector.
So despite inheriting the worst economic legacy of any government in recent memory….
We are on track to meet our objectives….
And keep our promises to the people of Britain.
Living standards
But while we do this, we also know how important it is to put more money into people's pockets.
This goes to the heart of what this government is about – a government for hardworking people.
People have seen their living standards squeezed since the recession of 2008.
And this is something we are tackling head on.
Not with sticking plasters and quick fixes like our opponents want – but major changes.
To really raise living standards in the long term you've got to do some big things to your economy
Because just a one per cent rise in interest rates would increase the average family mortgage by £1,125.
You've got to grow the economy so people can get well paid, decent jobs – and we are.
And you've got to cut people's taxes. And so far we've cut income tax for 25 million people by raising their personal allowance.
Cutting the deficit. Growing the economy. Cutting people's taxes. Big things that will really drive living standards up in the long term.
Our opponents are trying to divorce the two issues.
As if living standards and the deficit weren't intrinsically linked.
But of course we all know: their policies are not a solution to lower living standards but the root cause of it.
Other measures
And of course once you've taken the action we have, there are other things you can do to help too.
Because of our responsible stewardship of the economy, we've been able to help families in a number of ways.
We've frozen council tax.
We've forced energy companies to put customers on the lowest tariff.
We're helping families with tax-free childcare.
But we want to do more.
And this autumn we're going to be introducing a number of other measures to help hardworking people.
Transport and cost of living
The first of these today (9 October 2013) covers rail fares.
As Transport Secretary, I'm acutely aware that travel often accounts for a large chunk of people's weekly spend.
If transport costs rise, then savings have to be found elsewhere from the household budget.
So we've maintained concessionary travel for older and disabled people.
We've frozen fuel duty for the rest of this Parliament.
And we haven't increased the price of driving tests and MoTs since the general election.
Rail fares
We have already taken action on rail fares too.
Reducing average rises from three per cent to one per cent in real terms.
That means that over two years, someone commuting from Oxford to London will have saved £270.
Someone travelling in from Chelmsford £210 over 2 years.
All in all, it means a quarter of a million annual season ticket holders will, on average, have an extra £150 over two years in their pockets.
But the fact remains that for many families, apart from their home, a season ticket is the biggest bill they face.
A bill to use a service that can sometimes seem confusing and complicated.
So today we are going further with a series of measures to ease the burden on rail travellers
Flex
First, we are going to cap the rate at which train companies can increase fares.
The last government introduced something called 'flex' – something that can be a huge back door hike on train travel.
Let me explain how it works.
In total, train companies are only allowed to increase fares on their commuter routes by 1 per cent each year.
But under 'flex' they are allowed to increase fares on specific routes by considerably more.
So in practice it can mean fares get cut on less popular commuter routes and they go up on more popular ones.
This was a policy brought in under the last government – and one that has caused real pain for commuters year after year.
A policy that meant that in 2009, commuters travelling in to the capital from Bromley South saw their fares go up by an eye watering 11.5 per cent.
So today (9 October 2013) I am calling an end to these double-digit back door rises.
From now on, flex will be reduced significantly to 2 per cent.
A move that Passenger Focus has campaigned for effectively.
This will keep fares at more affordable levels.
Meaning people have a much clearer idea of what they can expect.
And preventing the large rises that we've seen in the past.
We're taking this action because we know how hard-pressed rail users are.
They've had to shoulder some of the cost for our essential rail modernisation programme – without which the network would soon grind to a halt.
Yet most rail commuters do not have an alternative way of getting to work.
So it's right that as our economy recovers, we try and relieve some of the burden they bear.
This is of course just the start and we don't pretend it is the answer.
We remained as determined as ever to end the era of above inflation fares, as we tackle the £3.5 billion of inefficiencies inherited from the previous government.
Flexible ticketing
And it is just one of the things we are doing.
For the days of the man in the bowler hat waving goodbye to his family as he sets off on his daily journey on the 8.15 to Paddington are over.
That isn't the way the world works now.
So our rail fares shouldn't work like that either.
That is why we're trialling a new flexible ticketing system that will give rail commuters a better deal.
The trial is likely to include discounted tickets for those travelling at quieter periods at either end of the rush hour….
And flexible season tickets to benefit people who don't work five days a week.
It is a trial I want to see rolled out on a wider basis.
Because part-time workers and those who sometimes work from home shouldn't have to pay the full price for season tickets.
And by harnessing smart ticketing technology, we can give passengers the service they need, when they need it….
While reducing the cost of travel.
At the same time we've ruled out proposals to charge premium fares at peak times.
A large majority of rail commuters don't choose to travel at the busiest times.
So it would be wrong to make them pay more for the privilege.
The coalition is investing record amounts to transform our railways.
This is helping to create the extra capacity we need.
Passenger demand has doubled in less than 20 years.
And it will continue to increase.
So it is vital we make full use of new technology and adopt a more flexible approach to ticketing.
By rolling out smart and flexible ticketing across the network, we can get more passengers on the railway….
Make more efficient use of capacity and space….
And so improve the customer experience.
Closing remarks
What I'm announcing today (9 October 2013) is just the start of a government-wide programme to help hardworking people….
And reduce the cost of living.
Getting behind everyone in this country who wants to work hard and get on in life.
Over the next few weeks, we will be announcing a number of initiatives to put money back in people's pockets.
The people of Britain have endured an incredibly difficult few years.
Most have had to make significant sacrifices.
Now, while we remain committed to the responsible and careful economic policies which have got us this far….
We will also share the rewards of recovery.
Related documents
Published 9 October 2013