Speech
European Council press conference on EU budget agreement
David Cameron European Council Press Conference on the EU Budget agreement.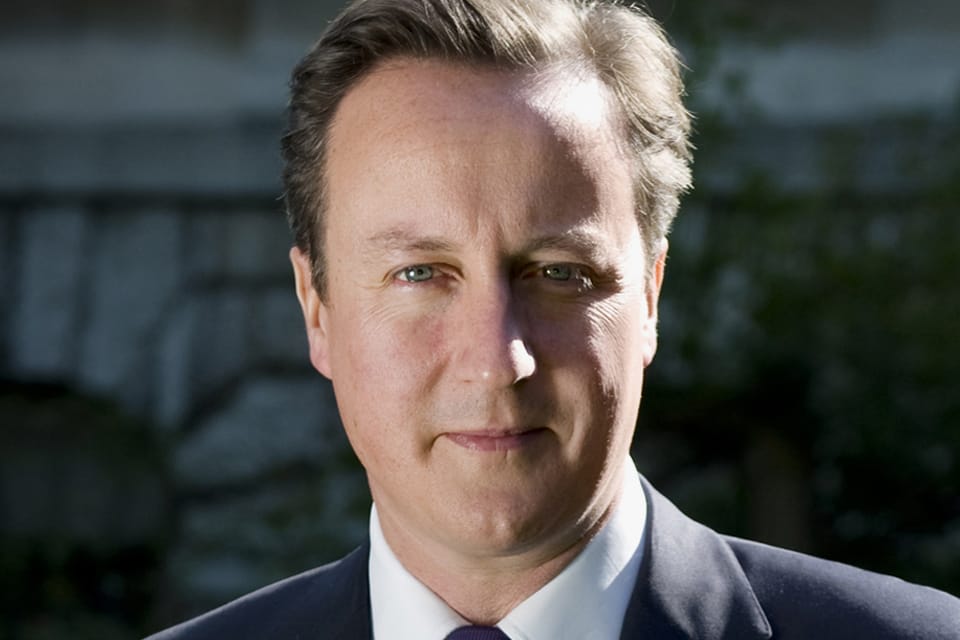 Prime Minister
Well, good afternoon and welcome.  This meeting has been about setting the overall limit on EU spending over the next seven years.  Now I have been determined to cut the spending limits, and so to cut the amount that Brussels can spend and, working with like-minded allies, I have achieved that today.  Every previous time these multi-year deals have been agreed, spending has gone up.  Not this time. 
The spending limit, which we've spent the last two days discussing, is, if you like, the limit on the European credit card.  It caps what the EU can spend over the next seven years, and the annual budgets that get fixed each year – they have to come in under this limit.  Now, whereas those annual budgets are agreed by a qualified majority, the seven-year limit, the thing we've been discussing here today, is agreed by unanimity, which is why this negotiation was so important. 
Under the last seven-year framework, which runs out this year, the credit card limit was €943 billion.  This time the Commission and many other countries wanted to increase it to €988 billion.  Instead, what we've achieved is an agreement that it must be cut to €908 billion.  This is €80 billion lower than what was originally proposed.  It is €35 billion lower than the deal agreed by the last government, which is the deal still in operation today.  And if we hadn't got a seven-year deal, if these talks had broken down, we would have had to operate under emergency arrangements.  And the new credit card limit, if you like, under those emergency arrangements, what we've agreed today is actually €60 billion lower than that emergency arrangement. 
But my aim was not simply to cut the credit card limit.  As I've said repeatedly in parliament and elsewhere, I wanted to set the limit at a level that would deliver at best a cut in actual spending over the next seven years, and at worst a freeze.  And that is what I've achieved today.  If you take the last complete budget, the one for 2012, and you froze spending at that level for the next seven years, you'd have a spending limit of €932 billion.  As I've said, our new credit card limit means that spending can't rise over €908 billion.  So effectively, I've slashed €24 billion off a real freeze on the last completed budget. 
Now some might say that the budget set in 2012, a budget that Britain voted against, was unacceptably large, and I would agree with that.  So if you take the average of the last two completed years, 2011 and 2012, and even if Europe's big spenders maxed out the EU's credit card, they've still got to spend below the level of those two budgets.  So I think the British public can be proud that we've cut the seven-year credit card limit for the European Union for the first time ever.  And as a result, the EU's seven-year budget will cost less than 1% of Europe's gross national income.  That is also for the first time ever. 
Now we had a lot of other objectives in the negotiations, which we've also been able to secure.  We wanted a budget for growth and this budget will enable the EU to do the things it should in a way that it can afford.  It will encourage research and development.  It will help the newest members to make up for the decades they lost under communism, and it will reduce the share of the budget taken by the Common Agricultural Policy.  There's no doubt that this is a more modern and effective set of budgets than the ones that preceded it. 
Now of course I said I would also never in any way entertain any further changes to the British rebate.  Attempts to undermine the rebate were made again and again at almost every meeting there's been on this subject over the last few months.  As ever it was attacked from every side, but I fought off these attempts.  The British rebate is safe. 
Now it's good that we have a deal.  It's good because it means that countries can properly plan their spending while restricting the cost borne by the European taxpayer.  It – and it also shows that, working with allies, it is possible to take real steps towards reform in the European Union.  As I said in my recent speech, this is the way to get a good deal for Britain and a good deal for Europe too.  And that should include a good deal for Europe's taxpayers, and that is exactly what we've delivered today. 
Happy to take any questions.  
Question
Prime Minister, what's your message to EU parliamentarians, some of whom seem dead-set on sabotaging this deal almost before the ink is dry?  
Prime Minister
First of all, let me deal with the issue of the European Parliament.  I hope the European Parliament will engage constructively with what the European Council has decided, because the fact is one of the points that was made over and over again, over the last 48 hours, is that it is much better to have a deal.  When you have a deal, it means that countries right across Europe can plan spending on infrastructure, spending on important budgets; you can have a proper organised situation. 
Whereas, if we don't have a deal, if we don't have an agreement and you have these emergency arrangements, a number of colleagues warned that that would be very, very bad for Europe and bad for individual countries.  So we've said that there'll be flexibility to try and help in terms of making sure that the budgets can be flexed between different subjects and things like that.  So there's lots of things to talk to about the Parliament – talk to with the Parliament, and I hope those conversations will now get going. 
And I think Enda Kenny's very well-placed to carry those – carry those out as the current Presidency of the EU.  But I would say to the European Parliament, 'Engage with this, because a deal covering seven years – that we can look Europe's taxpayers in the face and say, 'this is a good deal' – is much better than some sort of institutional wrangling between the Council and the Parliament'.
Question
Prime Minister, how difficult is it going to be to explain back home that for all the talk of cuts – the broad cuts you're going to make elsewhere, the amount of money Britain sends to Brussels is still going to go up under this deal?
Prime Minister
I think it – I think people do understand, and we'll need to explain, because of changes to our rebate in 2005 – changes that Tony Blair made, changes that I vigorously opposed at the time – our net contributions were always going to go up, because now when the European Union spends money on, for instance, structural funds and cohesion payments in Eastern European countries – a good use of money, it's a sensible thing to do – but when that happens, we don't get rebate on that. 
So our – our contributions were always going to go up, but now they will be going up by less, because in fact the only way you can best protect the British taxpayer is to keep the overall spending down – and that's what we've done, we've effected this cut – and also to keep what remains of the rebate, and it is completely untouched; I battled off every attempt to change it any way.  And indeed, under the deal we've agreed today, spending is forecast to fall as a percentage of gross national income in the UK.  And that I think is something that people can give – people can have confidence in. 
But I think people do understand that the major problem we've had is the credit card limit for the European Union has been too high; it's always been pushed up, there are lots of people who wanted to push it up and, at last, someone's come along and said, 'This has got to stop; it's time for that credit card limit to come down.'  We've got the limit down – not just the limit down, but got it down in a way that's going to constrain future spending properly.  And now the European Union will have to focus harder on the quality of spending, rather than on the quantity.  
Question
Prime Minister, can I just ask you: you're saying that you've got a cut compared with 2012, you've got a cut compared with 2011 and 2012, but you've not got a cut on the only published figure you gave, which was Justine Greening, then Treasury Minister in 2011, said that you would want to get a budget of €886 million, which was 2011 times seven years.  That was the only aspiration you've published, and you didn't get it. 
Prime Minister  
Well, if that is isolation, working with the Dutch, the Danes, the Swedes, working very closely with Angela Merkel, that is not isolation; that is Britain actually with allies, getting things done in Europe and coming up with good results.  And I think it was very noticeable how closely we were working together.
On the issue of the budget and our aspirations: I mean, of course, in 2011 we were talking about trying to achieve a freeze or a cut on the basis of 2011, but I think the only fair way to judge this is to say, 'Look, given that the last completed budget 2012 is where we stand today, what is effectively a freeze or a real-terms cut on a basis of that budget?'  And, as I've shown, if you take the 2012 budget, times that by seven, we're coming in well below that; that would be €932 billion, and we've come in at €908 billion.  And even after no sleep, I can work out that that is a €24 billion cut.  God, I hope I've got that right.
That's the point.  So, on the most recent completed budget, it really is a cut.  And, as I said, very fairly, if you take an average of that and the one before, it's still – we come in below that level.  So I think we'll contest this in Parliament and I look forward to Labour's reaction.  You know, I'm very happy to go and make the arguments.  We wanted to cut this credit card.  We wanted to do it in a way that would deliver, you know, frozen or lower spending for the future, and I think on any fair way of looking at that that's exactly what we've done.  
Question
Not that long ago, you were isolated at a Brussels summit – one against 26.  Does this feel a whole lot better, and will this change your attitude about how to do business in Europe?  And, just briefly, to pursue James Mates' point, if I may, what do you say to a British taxpayer who says, 'I don't care what Europe's total budget is.  I do care that Britain is spending more and more in Europe'?
Prime Minister
Well, first of all, look, nobody comes to these summits wanting to be on your own, wanting to – you know, having to stand up without allies.  Sometimes that is necessary.  When it came to that treaty in December 2011, you know, the fact is I couldn't get the safeguards I wanted.  I'd worked very closely with people like Angela Merkel and others beforehand, but in the end I couldn't get those safeguards.  And so, while everyone else wanted to go ahead, I said, 'It's not right for Britain; I'm not going ahead.' 
And you've got to be prepared to do that.  You shouldn't be frightened of that; you shouldn't be worried about that.  But, of course, if you want to get things done, you should always try to work with allies.  And I work very hard with the Dutch, the Danes, the Swedes and Angela to make sure that Europe's taxpayers got a good deal, and I think that has clearly been effective.
In terms of – to British taxpayers, yes, of course, you know, there's still more I would like to achieve.  You know, when you look through this budget, you'll still see that there's quite a lot of money spent at the heart of Brussels, as it were, on administration where I'd like us to go even further.  But, you know, starting from where we are, with a rebate that Tony Blair gave away effectively half of, starting from where we are, maintaining every aspect of the rebate, cutting the credit card to an extent that European Union spending is really severely constrained, that is going to save British taxpayers a lot of money. 
But I think you can have the explanation to people that, look, now our rebate doesn't apply to that money that goes to countries in Eastern Europe that escaped communism, that are rebuilding.  It is frankly – it is good for us for them to become prosperous, safe, secure and successful democracies.  You know, they're actually good friends and allies in many, many cases and we work together in NATO, we work together in Afghanistan.  There are many things that we should cooperate and work on, and we want them to be success stories.  So I don't think it's that difficult to explain to people that the best way to keep Britain's bills down is to constrain the overall level of spending, keep the rebate, and that way we've saved – we've saved taxpayers money.  
Question
Prime Minister, the European Parliament are threatening to hold a secret ballot on the budget so that their nation capitals can't pick on them individually for voting the budget down.  What's your reaction to that?  And also do you have any messages to President Hollande, for example, who delivered 'Le Snub' to you tomorrow by refusing to turn up and even meet you to discuss this face-to-face?
Prime Minister
Well first of all with President Hollande, we work well together.  Obviously on this issue we had some debates and some discussions, but then we went on to discuss Mali where I went out of my way to praise what the French are doing and have done and what he personally has done to show – I think – great courage and leadership in the action that he has taken.  And I'm very proud of the fact that Britain is lending C-17 planes and providing other technical and logistic support to – to the French.  You know, we do have a close partnership with the French, but you have to be able – sometimes we're not going to agree on every subject and there are some subjects, like the European budget, where we don't – where we don't agree.
On the issue of the secret ballot – I have to say I find this slightly baffling.  I mean, in my book, you send members of parliament to parliament, they vote, and you see how they vote and then you judge how you think they're getting on; I sort of think that's what parliaments are all about.  Also, when it comes to raising money, I think it's particularly important you know how your members of parliament are voting.  I seem to remember we had all sorts of historical events in our own country on that.  And of course, the European Parliament is not voting on how to raise the money. The European Parliament is voting on whether it is satisfied with the way the budget is going to work, with the amount of money that's being spent. 
And I think it is important for everyone to remember that – you know, I need to go back to the British Parliament and say, 'Here's the deal, will you back that?'  Angela has to go back to the German parliament and say, 'Here's the deal, are you happy with that?'  The – the people who are actually going to have to raise the money are the politicians who go back to their domestic parliaments and ask their taxpayers to raise the money; that is where the real accountability for this money lies.  Of course the European Parliament has a role and we should respect that, but I don't really understand secret ballots.  Parliament and votes should be open, should be transparent; people should be accountable for how they cast their votes.  
Question
I wondered if you thought the experience of this summit that the speech you gave in January helped?  Do you think it helped bring people on side with you?  Do you think it is a good omen for the sort of cooperation you'll get in the future?  What sort of stuff did people say to you in the margins about that speech?
Prime Minister
I think people saw that it was – and is – a serious attempt to talk about not just Britain's place in Europe but the need for reform throughout Europe, and I think it's sparked some quite interesting debates.  The Dutch Prime Minister was telling me that the Dutch Parliament have devoted an entire debate to it, and he promised to send me the Hansard – I hope suitably translated. 
But, you know, I think it has sparked a debate, I hope, not just amongst other European politicians but also amongst other countries and other voters in Europe about the future of the European Union.  But I would stress, as I have, you know, publicly and privately, that – you know, what I want to do is to reform Europe and secure Britain's place within it.  That is what I want to achieve and, you know, I – we always have our arguments and disagreements around the Council table, but people know Britain is a serious player, has a serious set of arguments to make about European cooperation, and I think the speech is set in that context. 
Question
What I wondered is the referendum threat, is there a chance that you're alienating – did you get a sense that you're alienating people with the referendum threat, or it's making them want to keep you on board?
Prime Minister
Well, no, I think – look, if people thought this was just a ruse for finding the fastest exit route for Britain to leave the European Union, I think that would be bad; I think that would hit your influence, that would hit your ability to get things done.  But as I've said, that whole speech, and my whole approach, is about how we reform Europe, how we reform Britain's relationship with Europe and how we secure the future of Europe and Britain's place within it.  That is what I want to achieve, and my sense is that people may disagree with some of the reform proposals, they may disagree with some of the approach, but I don't think that anyone can disagree that it is a plan to deliver exactly what I've said, and I think people do understand the need to consult the people. 
You know the fact is, and you're sort of reminded of it when you're here that, you know, we've had the Nice Treaty, the Amsterdam Treaty, the Lisbon Treaty that have changed the way that we do business in the European Union, that have changed the relationship between the European Union and Britain  and the public haven't been consulted.  The public – there's a gap between what's happened to this organisation and the consent that the British public have given, and that is why I described it as wafer thin, and that is why we need to restore that consent, and I have set out a plan for doing just that. 
Question
Just going back to your previous answer to – you said I think if people thought that your referendum speech was a – a ruse for finding the fastest exit that would be bad and hurt your influence; isn't that an admission that if people believe – if people take you seriously when you say it is possible that Britain could leave the Union, your influence will diminish?  
Prime Minister  
On the previous question, look the point I'm making is that I've always said the reason I – you know, I don't support an immediate in/out referendum because I think that's a false choice; you'd be giving the choice of staying in with the current state of the European Union or leaving immediately.  And I think what most people want is the chance of reform in Europe and then a proper choice.  And I think if you have that chance of reform and then a proper choice, which is why I have set out this strategy and this timetable, then I think you'd give the British public a choice, and anyone who wants to vote to leave the European Union will be able to do that; it will be an in/out referendum, but you give those people like me who want to see reform in Europe and secure Britain's place within it that chance too. 
And as that is the strategy, and as that – is what I believe, I don't actually find it makes it more difficult to build partnerships, whether the – with the German Chancellor or the Swedes or the Danes or the Dutch, or with the French President when it comes to the work we're doing in North Africa.   In fact if anything quite the reverse, because as I said to a lot of businesses you can – you know you can – you can disagree with different aspects of the reforms I'm putting forward and the approach that I have taken, but I think in life it's much better to have a plan than to be at the mercy of events and public opinion and all the rest of it. 
And that is what Britain has is a strategy for how we make change in Europe, for how we secure Britain's place in Europe; giving people a choice for our country to leave if they want to.  And I would argue that the events of the last 48 hours, where we formed a strong alliance, we took a very strong view – we actually said we're going to cut Europe's credit card and we cut Europe's credit card in such a way that spending is properly constrained for the future – that, I would argue, is part of the new settlement that we so badly need in the European Union.
Thank you very much indeed for coming .   Thank you.
Published 8 February 2013