Speech
European Council June 2014: David Cameron's speech
The Prime Minister's press conference (with questions) at the close of June's European Council.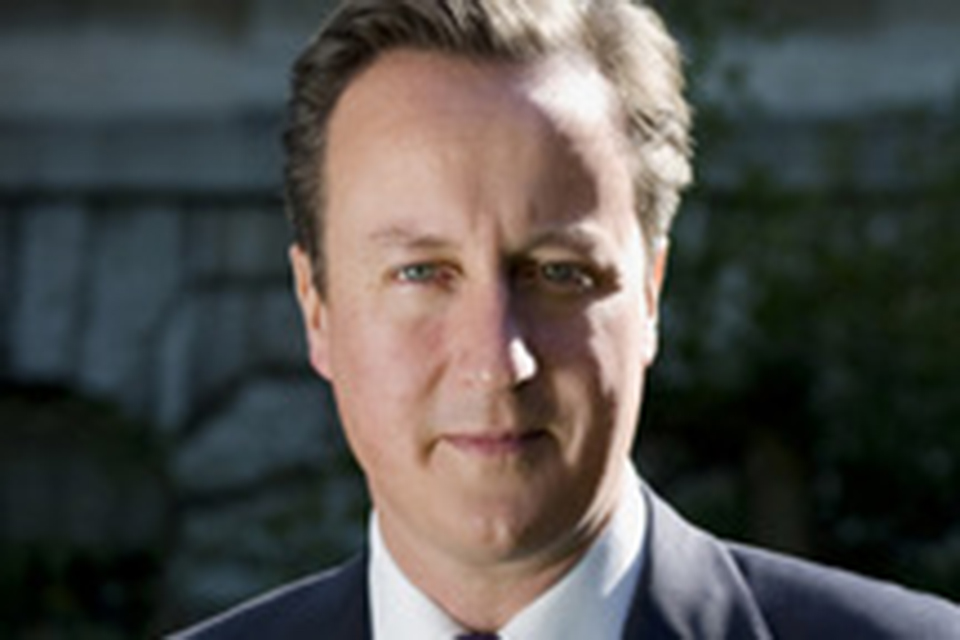 This European Council has been dominated by discussions about the EU's direction over the next 5 years and specifically the decision on the next president of the European Commission. But before I turn to that we took an important step today towards stronger relations with Georgia, Moldova and Ukraine. The agreement signed today reflects our commitment to supporting these countries as they undertake reforms that will strengthen their economies, bolster their democracies and make our European continent more stable.
President Poroshenko joined us for discussions today. We welcome his peace plan and fully support his efforts to build a peaceful and stable Ukraine. The onus is now on Russia. The ceasefire has been extended so now Russia must press the separatists to observe a genuine ceasefire, release hostages and return occupied border posts to the Ukrainian authorities. And we have said clearly that if we don't see concrete progress then we remain willing to impose further sanctions on Russia.
Now on the Commission president, from the outset I've been clear where I stand on this issue. I firmly believe in the principle that the European Council should be the one to propose the candidate. And if you believe in a principle you should stand up for it. That is why I stood firm in my opposition today. I believe that by working together we could have found an alternative candidate who commanded the support of every member state, so that we could have agreed together on the best way forward. That has been the practice the EU has followed on every single occasion until today. And I think it's a serious mistake that other leaders decided to abandon that approach today. It's why I insisted that the European Council took a vote. If the European Council, the elected heads of government, are going to allow the European Parliament to choose the next president of the European Commission in this way I wanted it on the record that Britain opposed that.
The Council nominated to vote Jean-Claude Juncker as the next president of the European Commission. Britain and Hungary opposed. We must accept the result and Britain will now work with the Commission president, as we always do, to secure our national interest. But let me be absolutely clear, this is a bad day for Europe. It risks undermining the position of national governments. It risks undermining the power of national parliaments and it hands new power to the European Parliament. It is therefore important that the European Council has agreed today to review what has happened and to consider how we handle the appointment of the next Commission president next time around.
Turning to the future, this whole process has reinforced my conviction that Europe needs to change. That was a clear message delivered by voters at the European elections. Europe has to change to succeed and if you are deadly serious that you want change, as I am, then you don't back down when a vote goes against you. People need leaders who are willing to fight for change, whatever the obstacles, whatever the frustrations, whatever the cost in the short term. Leaders who encounter difficult things don't give up but resolve to persevere. When I say Europe needs reform and the UK's place in Europe needs reform, I mean it. And I argued hard for reform today.
Now in respect of the Council's mandate for the Commission for the next 5 years we made, with support from likeminded allies, some progress. It makes absolutely clear that we must focus our efforts on building stronger economies and creating jobs –the EU should only act where it makes a real difference. Where it doesn't it should leave it to nation states. It states that national parliaments should have a stronger role and that we must deal with the misuse of freedom of movement by those who move to claim not to work - an issue which so worries our peoples.
We've also broken new ground in 2 specific areas. For the first time all my 27 fellow heads of government have agreed explicitly that they need to address Britain's concerns about the EU. It is in the agreed conclusions the European Council issues today. The conclusions also state explicitly that ever closer union allows for different paths of integration for different countries and respects the wishes of those like Britain that do not want deeper integration.
This is an important statement but let me be frank. It is not the end of the matter – far from it. The campaign to reform the EU has a long way to go. But on this issue of ever closer union we've made a start. Much more change will be needed during the next few years but I welcome the fact that we've embedded these issues in the Council's mandate for the Commission from the very start. So while Europe has taken one big step backwards today with their choice of Commission president, I've made some small steps forward securing a new relationship for Britain in the EU.
Now of course much more is needed and that will require hard patient determined effort in the coming months. It will be tough but I believe it is still possible. Today's outcome is not the one I wanted and frankly it makes it harder and it makes the stakes higher. This is an important stand but it is far from being the last stand.
My colleagues on the European Council know that I'm deadly serious about EU reform, that I keep my word. That if I say I'm not going to back down, I won't. This is going to be a long tough fight and frankly sometimes you have to be ready to lose a battle in order to win a war. It has only stiffened my resolve to fight for reform in the EU because it is crying out for it. It has made me even more determined to make the EU address the concerns of all those voters who are intensely frustrated with it and who demand better because they deserve a voice.
Britain will be the voice of those people. We will stand up for them. We will make sure they are heard and we will not be put off by what has happened here today. Britain is going to work with intensity and with grit to reform the EU day in day out over the next few years until we achieve it. We've shown today that we will not be put off from that task. Because the status quo is not right for the EU and it is certainly not right for Britain. It has got to change. And at the end of 2017, it will not be me, it will not be the House of Commons, it won't be Brussels that decides about Britain's future in the European Union. It will be the British people, and it will be their choice and their choice alone.
Question
Prime Minister, Jean-Claude Juncker is a man who few of the leaders really wanted. This should have been an easy win for you. It turned into a crushing defeat. What do you say to those who suggest this shows your strategy is wrong, your approach is wrong and that if you carry on this way your chances of winning the battles you're talking about are hopeless?
Prime Minister
Well this was never an easy win. You have to ask the other European leaders, people who might have said something different about Jean-Claude Juncker in the past, who voted for him today. You have to ask them that question rather than me. But this was never going to be easy because so many people had got onto the treadmill of this leading candidate process in the European elections. And it took over their decision making and it took over what they were prepared to do. And that is really the reason why we ended up in the situation that we did.
But what matters with these battles, in my view, is that if you take a clear position – and I have a very clear position about this – I think it was the wrong way to do it, the wrong principle and the wrong person – that you stick to it. And you demonstrate you are deadly serious about sticking to your word in Brussels, getting things done and that you don't back down.
This was never going to be easy though because of the way that the European political parties set up this choice. So I never had any doubt that this was going to be very, very tough. I never had any doubt that it would be very difficult to divert Europe away from what I believe was the wrong path. But as I say if you've got a clear view tell people what the view is and stick to it.
Question
Prime Minister, as you've said Europe's gone in the opposite direction from that which you wanted it to do today. Does this make you feel that perhaps if you are re-elected and you do that re-negotiation you might end up recommending the best courses for Britain to come out of the European when that referendum happens? And I wonder if you could make a brief comment on the decision to prosecute Patrick Rock that's been announced in the last hour?
Prime Minister
On the second issue obviously I won't be saying anything. It'll be purely a matter for the courts and it wouldn't be appropriate to comment.
On your first issue, look clearly the job has got harder. I wouldn't deny that for one second. But my goal is exactly the same as it was before today which is to act in Britain's national interest. Now I believe Britain's national interest lies in reforming the EU, holding a referendum about that reform in the EU and recommending that we stay in a reformed European Union. Has that got harder to achieve? Yes. Is it still the right thing to do? Yes. Will I give it absolutely everything I've got to achieve it? Yes, I will.
Now, today I wasn't successful but people said you won't be able to cut the European budget. I did. People said you wouldn't be able to veto a treaty. I did. People sometimes think there's never any progress in this place. But actually the single market is progressing. Free trade deals are progressing. And so on a whole range of issues we have made progress. So it's got harder. It's still do-able and I'm committed to doing it.
But my guide will always be what is in Britain's national interest? I don't believe it was in Britain's national interest to have Jean-Claude Juncker as the Commission president. I don't think it was in Britain's national interest to hand over the power to choose this person to some sort of political process in the Parliament, so I opposed it. I was clear from the start I opposed it, I never changed my view, other might have changed their view, but I think it's very important you stick to your guns.
Question
Prime Minister, in 1990 Margaret Thatcher said, "No, no, no," to Jacques Delors, in 2014 you've said no to Jean-Claude Juncker. Isn't there a difference between you and Margaret Thatcher? She won and you lost.
Prime Minister
Well, you have a lot of battles in this place, and sometimes you win, as I did on the budget, something Margaret Thatcher did brilliantly in getting the rebate, but actually cutting the European budget has never been achieved in Britain's membership of the EU until I achieved it. Margaret Thatcher never vetoed a treaty; I vetoed a treaty upstairs on the 80th floor of this building.
But there's no doubt, I wanted to, with colleagues, block this Commission president. I don't think he's right for Europe, I don't think it's the right approach, and I didn't succeed in that endeavour. But the key point is, what do you do with a result like that? For me, it's very clear. It redoubles my belief in reforming this place, in making it work for Britain, and in securing a good result, and that is really important.
The other thing I'd say is this, you go into these negotiations, and you know when you look round the table and you hear people's speeches that people have now decided to line up in the way that they have, but the most important thing is am I doing the right thing? Am I doing the right thing for Britain? Am I doing the right thing for Europe? Am I doing what I believe in? And I absolutely believe today I was doing the right thing. I feel totally comfortable with the decision I took, the stance I took, the arguments I made, and the way that I conducted this.
And of course it's easier sometimes to just go with the flow, give up because you can see a majority forming against you, find some sort of cosy deal you could come to in order to try and make it a bit more palatable. But frankly, this place doesn't need that. This place actually needs people who say, 'No, I don't think it's the right candidate, I don't think it's the right process, I've said that privately, I'm going to say it publicly and I'll follow through with my vote'.
That is what I think Europe needs more of. I think there's a sense in this place that people say one thing and then they get into the cosy crowded room and they all just go along with the flow, and appoint to this job, the career insider of Brussels.
Now, we're all going to have to work together, so we'll have to put that rhetoric to one side for the future and get on with it, but that's the choice that was made. In a Europe crying out for reform, we've gone for the career insider who probably knows every furrow of this building. But anyway, we now have to get on with it, but was it the right thing to do to make this stand? I absolutely believe it was and I'd do it all over again in pretty much the same way.
Question
Just picking up that thought, when Margaret Thatcher swung her handbag, she was isolated and won. Surely you are merely isolated? And some will conclude that you're not capable of forming the alliances you need to win the battles of the future.
Prime Minister
Well, 2 points there. One is, look, there are some things that have changed since Margaret Thatcher. We've had the Nice Treaty, the Amsterdam Treaty, the Lisbon Treaty, all of these treaties which have got rid of vetoes so it is more difficult to stop things that you don't like.
[political content removed]
But when you're in danger of being outvoted, there are 2 responses to that, either just go with the flow, don't speak up, don't put your neck out, don't say what you really think, or, say, 'I'm going to fight, I think this is the wrong decision, I'm going to be very clear about it,' and all the rest.
The other point I'd make is the task of reforming Europe and securing Britain's place in a reformed Europe is going to be a long and tough campaign. It is going to involve many engagements, some will go well, some will go less well. The fact that we were able to cut the budget for the first time in Britain's long membership of the European Union was a major step forward, and when you tell people about that they have some faith that you can get things done in Europe. The fact that I said no to an entire treaty actually demonstrated to people that if there's something not in Britain's interest they've got a Prime Minister who's willing to stand up and say so, and say so effectively.
But, as I say, in this long campaign to make sure we reform this organisation and give Britain a chance to choose to stay in or leave a reformed organisation, there will be many engagements. Some of them will go well, some of them will go less well, but the key thing is, have you got the gumption to see it through?
Question
Radoslaw Sikorski was taped saying, amongst other things, he thought you'd been rather incompetent in the way you pursued your European diplomacy. I just wondered whether you thought that this episode has showed how few allies Britain has in Europe and the precariousness of depending on Angela Merkel to deliver British objectives.
Prime Minister
I think the issue there is, we had the allies necessary to cut the budget, we had the allies necessary to complete the single market, we have the allies necessary to lay out a programme for the Commission – whoever is going to run it – that is actually a more free-market, more free trade, more respecting of subsidiarity programme than we've had in this organisation for a very long time. And I think you can see the alliances I've formed over issue after issue, whether it was securing the right outcome on Ukraine today, whether it was pushing forward the single market on previous occasions.
On this issue, of course I'm disappointed to have lost the vote, but, you know, the people you have to ask about that is not the people who've been consistent all the way through about their views about Juncker and this process, it's the people who maybe have taken different views along the way.
So I don't accept what – what Radek said, but, as I say, you have to build your alliances to make sure you can try and win as many battles as you can. That is what this place is about, and I've had plenty of successes as well as some difficult ones like the one today.
Question
Would you say you misjudged Chancellor Merkel or she let you down? And can I also ask you, if Europe is moving in the wrong direction, does that mean that Britain is, after today, closer to the exit door?
Prime Minister
Well, what I'd say in answer to your second question is the job has got harder. Of keeping Britain in a reformed European Union, the job has got harder, the stakes are higher, the battle to reform this organisation is going to be longer and tougher. No doubt about that. Do I think it's an impossible job? No. Do I think we can get it done? I absolutely do, but clearly today makes it more difficult.
Angela Merkel and I have worked together very closely on cutting the European budget, on promoting free trade and enterprise, on making sure that Europe properly starts to deliver on subsidiarity. Obviously we were on opposing sides today, and that's a matter of regret. I've been very clear about the position that I've taken, but I don't seek to make differences with her. We had a disagreement over this. Ultimately, we were on different sides of the argument. That happens sometimes.
Question
On Jean-Claude Juncker, you opposed him because of your fears about the direction that he might take the European Commission in. Are you saying today that you now back the European Commission 100% over the next 5 years because that row is effectively done and dusted? And, secondly, you're essentially accusing other European leaders of flip-flopping. Have you learnt a lesson perhaps not to take them at their word the first time they tell you something in private and maybe do things a bit differently in future?
Prime Minister
First of all, on the Commission Jean-Claude Juncker is going to run the Commission. Britain never uniformly supports or uniformly opposes everything the Commission does. We'll judge its proposals on whether we think they're any good.
I think the positive thing about the next 5 years, is at least we start with, if you like, a manifesto for the Commission which we wrote between us, starting at the meeting at Harpsund in Sweden and other meetings as well. We've written the programme for the European Commission, which is a better programme than previous Commissions have had: more about the single market, more about free trade, more about subsidiarity, starting to address things like abuse of free movement and benefit abuse. That's in the programme. So that gives me some confidence that however the Commission is made up, the programme is better than it was before.
When you're negotiating and building alliances, you've got to understand, people have to respect their own domestic politics and the changes in their domestic politics as well as the agreements that you reach. I'm sure other people will be asked questions about that, and it's a matter of regret for me. We didn't manage to block what I think was a wrong move for Europe, but as I say, we move onto the next one now.
Question
Die Welt, the German newspaper, described you as Rambo, running in head first, all guns blazing. Der Bild has described you as the Wayne Rooney of EU politics, 'He lines up, he loses, he goes home'. Which do you prefer?
Prime Minister
Look, sometimes you have victories in this place, as when you cut the European budget, as when you get the single market moving, as when you build alliances as I've done very successfully on issues as diverse as making sure we intervened properly in Libya to securing proper sanctions against Ukraine. But today, we weren't successful in blocking someone who I think was the wrong candidate on the wrong principle.
But what matters is, if you take a position, you stick to that position, people can see you are deadly serious about the reforms that you want to make.
Look at it from the prospective of what I'm trying to achieve. I'm trying to achieve, between now and 2017, something that I accept is very difficult, that I want changes that alter Britain's relationship with Europe. I want us to get out of ever-closer union. I want us to sort out the nonsense of welfare tourism. I want to make sure that position in the single market is properly respected and you don't have to join the single currency and your membership is worth the same as everybody else's.
There is a whole set of things I want to achieve. It's going to be tough and difficult to do those things, but the absolute prerequisite is that people need to know that when I come to this place and I say I'm going to do something, I do it and I stick to it.
Now all the people I'm going to have to negotiate with, I think they're beginning to see a familiar pattern. I said I wasn't having the fiscal treaty, I vetoed it. I said I wouldn't give in when we were all offered all sorts of inducements to agree to a budget that was too high; I didn't agree to it and we got that budget cut. And yes, today, I lost the fight but I absolutely stuck to my guns, said I don't think this is the right person, I don't think it's the right process, I don't think it's the right principle, and I don't mind what you offer me, I'm not going to withdraw from that and join some cosy consensus when I think something is wrong. And there are times when you've got to stick to the principle and the conviction that you believe in, and not give that up and join a process that you think is profoundly wrong. And in the end of the day, you've got to think, 'Did I do the right thing for my country, for our future in Europe, and did I make a decision that I can feel confident was the right thing to do for myself as well?' I absolutely feel it was, and I think that matters for the longer term.
Question
I'm just intrigued by – so the Council has nominated Juncker and at the same time you say that the Council has also agreed to review the process by which that decision was taken –
Prime Minister
It was quite a surprising and welcome development.
Question
– I mean it is an odd combination. It sounds as though they already regret or – the decision taking process and that they want to change back to the status quo ante. Is that an admission of mistake?
Prime Minister
Look, I think you'll find they'll be different leaders with different perspectives about how this process works, but one of the quite common themes expressed upstairs from people who were voting for Jean-Claude Juncker is that they weren't happy with exactly how the process has panned out.
I think that, you know, one of things that happened here was that it kicked off with the socialists and Schulz wanting to be their lead candidate, and then the EPP felt that they had to appoint someone. Not everyone in the EPP was happy, but it happened. Then everyone thought well maybe it can be sat on and controlled. This process developed a momentum of its own. I think there were quite a lot of people who felt they were on a conveyor belt and they couldn't get off it, and in the end the conveyor belt led them to vote. And you'll have to ask them individually, but I think quite a number of people think, 'Well, we need to ask ourselves how did the process exactly come about, and do we want to repeat in every single way?'
My strong view is that it should not be repeated, I do not think it's been a good process. Not this is not a job application, but if you think about it, if we stick to this process, you are never going to have a serving head of state or serving Foreign Secretary available to run the European Commission. Now, how mad is that? You should be wanting to enlarge the talent pool of people that could do that job, rather than say we're going to have a process where, we have to find some candidate who just happens to have retired or isn't good enough to do another job or what have you. So on those grounds alone this is not a sensible process.
One of the points I made in my remarks is, even if you think the proposed incumbent is acceptable for this job, think ahead 5 years on when you do this all over again, and maybe the Spitzenkandidat is someone who says 'I don't actually think that NATO should stand up for the Baltic states.' 'I don't think,' maybe a candidate would say, 'Greece belongs in the Euro and they should leave.' Maybe you get someone who prioritises relations with Russia over the importance of relations with Central and Eastern Europe. Maybe you'll get someone with very extreme views about the growth and stability pact one way or the other. You know, this time it was Britain who was not keen on this candidate and this approach, but next time it could be somebody else.
And so I think there's a real case for reviewing this, and I think there's – you'll have to ask them – but I sense there was quite a mood amongst some of the other leaders that while they might support the candidate, they felt the process hadn't necessarily turned out in the way that they expected.
Question
Given the fact that you have opposed Juncker, could you comment on how good a corporation you think you will have with Juncker in having these reforms getting through Europe as you would like to see?
Prime Minister
Well we've now got a result, we have to accept the result, we have to work with the incumbent. I now will obviously remind Jean-Claude Juncker of his manifesto pledge, which said that Britain's issues with the European Union needed to be addressed. And I'm sure that he will be true to that manifesto in its spirit and nature, and I'm sure that we will manage to put together a working relationship. That's what we have to do. We all have to accept the result, move on and work together.
And obviously it will be a whole commission, it's not just one person, and the good thing is this commission has a work programme which Denmark and others played a role in, along with Britain, in drawing up and it's a better work programme than commissioners have had in the past.
Question
New appointments are expected in the course of July. Who are you going to push for? Are you going to support, for example, a socialist who succeed Mr Van Rompuy? Or would you prefer an EPP member coming from a Eurozone country? What do you expect to do in order not to be isolated again?
Prime Minister
Well obviously we've now decided one job, and the good news is we've got another European Council on 16 July, so we'll all be back to hopefully make decisions on those further jobs.
Look, the way I approach this is totally the opposite of the Spitzenkandidat process. I don't think 'do I want a socialist or an EPP or someone from the EC.' I just want the right candidates who can help to reform Europe and reconnect Europe with the millions of people who, during those European elections, just looked at this organisation and felt that it was too distant, it wasn't relevant to their lives, it didn't understand the problems that they had, and it wasn't delivering for them, and said 'that's what we need.'
So when it comes to the president of the Council, when it comes to the high representatives of the other jobs, I don't mind so much whether they're on the left or on the right or whatever. I just want to know – do you get the need for reform and change in this organisation? Can you help to reconnect it to the people that we're supposed to be here to serve? Those will be the key questions, and I'm sure they'll be lively discussions about what happens next.
Question
You say that you need the right candidate who can reform Europe as Council president. Could that candidate be the Danish Prime Minister, Helle Thorning-Schmidt?
Prime Minister
Well look, I don't want to blight anyone's chances by recommending them for such an important post. But what I would say about Helle is that she has a good understanding about some of the things that need to change in Europe. I think the Danish, like the British, understand the need to get on top of some of these problems over welfare tourism and excessive levels of migration. I think there's an understanding of that. And Britain and Denmark have a good strong relationship in terms of seeing how Europe works in a similar way.
This language today about ever an closer union allowing different speeds and different levels of integration, and Denmark, obviously, like us, is not in the single currency; Denmark also has opt outs in other areas as well.
So we're in different political families but we share some similar perspectives, but as I say I'm sure there are lots of people who will do a very good job chairing the Council, representing it as Foreign Minister, taking up these key portfolios. What matters most of all is do we have people who see the need for reform and change, and reconnecting Europe with the people that we are serving? That is what it's all about.
Published 27 June 2014
Last updated 30 June 2014
+ show all updates
Draft text replaced with transcript and press question and answer session.
First published.