Speech by Lord David Freud.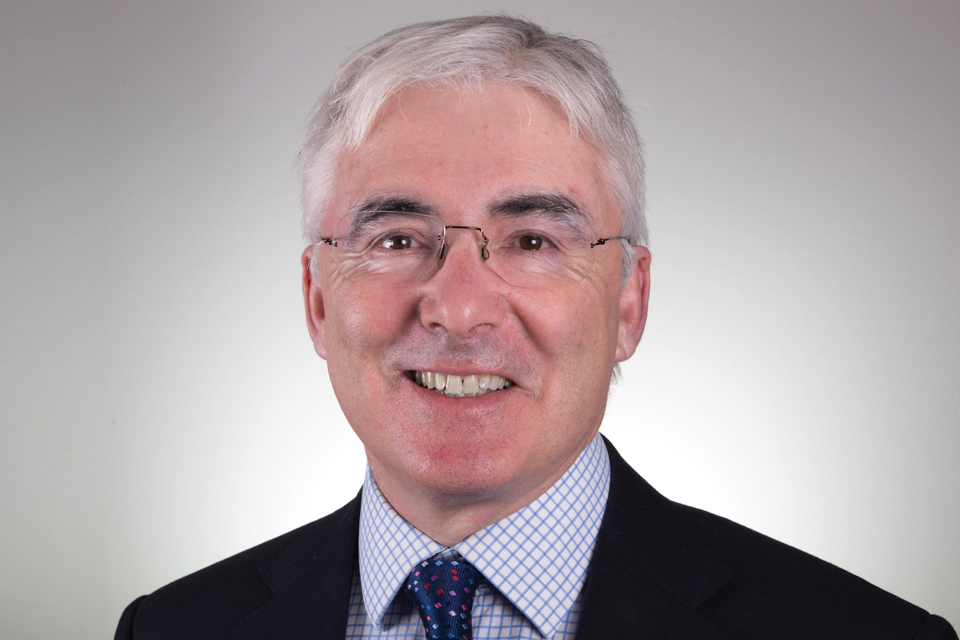 The stark message from today's report is that we simply have too many unskilled people, not enough intermediate skilled people, and increasingly need very highly skilled people.
For a country coming out of recession this is a wake up call.
We are seeing slow and steady recovery, and the type and range of skills we will need to maintain growth is changing.
But this is not just about having skills for their own sake.
We know that people who leave school with no qualifications are over three times more likely to be out of work than people with a degree.
And there are wider benefits to having skilled people in work.
Some researchers estimate that a one percentage point reduction in the proportion of working age people with no qualifications would provide a net social benefit of between £32 and £87 million from reduced property crime in Britain.
But, as this report makes clear, skills training must be related to the reality of employment.
I was disturbed to read the findings of Professor Alison Wolf's study into vocational qualifications published just a few months ago.
She found that among 16 and 17 year olds between a quarter and a third are in, or moving in and out of, vocational provision which offers no clear progression into employment.
We've developed vocational training that does not lead to a vocation.
We are teaching skills that are neither use nor ornament whilst at the same time employers are crying out for better skilled candidates.
This is madness.
We must ensure the skills system is geared towards the needs of employers.
But having the right skills is just one part of the picture.
As this report has found, for entry level jobs, having the right attitude to work is just as important, if not more so, than even basic skills.
Whilst the scope of today's report is much wider than young people - looking, as it does, at all potential entry level candidates - it made me think of the Wolf report and our failure to properly equip the young with the skills they need in the real world.
I think, as a society, we have let young people down by not preparing them for life beyond education.
But worse than that, we have stood by as they have been sold a lie.
We have allowed reality television to make them an empty promise of overnight success.
Saturday night talent shows make ten second celebrities of ordinary people.
This is not harmless viewing; implicit in this programming is the notion that you can get something for nothing.
That if you wait around long enough your true talents will be discovered and fame and fortune will be yours.
It is time for these reality shows to get a reality check.
The rise of the cheap, temporary celebrity has eroded people's responsibility to support themselves.
We have a triple whammy of failure for young people in Britain today.
The education system does not prepare them for the world of work.
The benefits system encourages inactivity.
And celebrity culture tells them it's all going to be fine, that their moment in the sun is just an audition away.
It is small wonder that we have well over a million** **16-24 year olds who are not in full-time education or employment.
The real challenge of the CSJ's report is how to restore employability in the unemployed.
The report quotes one employer who summarised employability using the acronym PRIDE:
Professionalism
Reliability
Interest
Determination
Enthusiasm
How do we restore the principles of PRIDE in our young people and more generally in the long term unemployed?
We in Government hold some, but by no means all, of the levers for change.
As the CSJ report rightly points out family, peer groups and wider society also have an enormous impact on aspirations and expectations.
This is as much about culture change as it is about Government reforms in education or welfare.
Government is tackling these issues head on.
We have accepted Professor Wolf's recommendations to improve the system of vocational education for 14-19 year olds.
And we are committed to raising the age of participation in education or training to 18 by 2015.
We are also committed to integrating employment and skills - making the real world of work the focus for skills training.
We will improve basic skills like literacy and numeracy by providing a full subsidy for basic skills training in England for everyone aged over 19 years old, regardless of benefit status.
We will also fully fund training for people on active benefits to address skills gaps, working with individuals and employers to ensure training is tailored to their needs.
And all training will be accredited meaning over time credits from completed courses will add up to full formal qualifications.
We are empowering Jobcentre Plus to work more closely with local employers, colleges and private providers to help ensure that flexible and responsive provision is delivered to meet the needs of employers and communities.
One of the most important aspects of this is work is ensuring they understand the local labour market and are able to respond accordingly.
Frontline services are being encouraged to operate much more strategically and have been granted the power to tailor support to the individual at the right time for them, rather than at specific points in time.
Additionally, Jobcentre Plus is now able to use data about current and emerging vacancies to identify future skills needs.
District managers will then work with local training providers to develop short courses designed to meet those needs.
In addition, from August this year we will give Jobcentre Plus advisers the power to require some benefit claimants to attend training if they are clearly missing specific skills which would help them to get a job.
We have increased the funding for apprenticeships to over £1.4bn this year, enough to train 360,000 apprentices, delivering real opportunities to progress across a range of industries.
Apprenticeships are an excellent way of building capacity for the future and ensuring young people in particular are able to move into fulfilling and sustainable careers.
For long term unemployed people welfare reforms will provide a much more responsive benefits system and personalised back to work support.
Universal Credit will deliver a real time tax and benefits system, making it much easier for unemployed people to take short term, flexible jobs like those offered at entry level.
At the same time the new Work Programme will provide tailored support for people finding it difficult to find work.
This support is being delivered by private providers who are paid by results.
The emphasis is on sustainable employment with providers earning more money the longer they support someone to stay in work - up to £13,700 over two years in some of the hardest to help cases.
We have not dictated to providers how they should provide support so that they are free to use whatever methods they know work and to develop innovative new ways to improve existing methods of support.
However, we know from this report and our own experience that often providers choose to develop effective relationships with employers so that they are able to more accurately match the right candidate to the right job.
And the emphasis on sustainable employment means that providers will be incentivised to offer some form of in-work support.
This could reduce the risk to employers of hiring some of the harder to help, long term unemployed as there will be some level of consistent support available to the new employee.
There are a number of further steps Government is taking to tackle this issue.
For example, over the summer we hope to launch the new sector based work academies.
These are sector specific packages of training and work experience with a guaranteed interview at the end.
They are focused in sectors that have high volumes of vacancies - often at entry level - and included accredited qualifications.
Government is providing practical solutions, we are pulling all the levers we can but it must be a combined effort.
We need employers to work with us to ensure training actually provides the skills they need.
We need training providers and employers to work closely to design and deliver training and work experience packages.
We need educational reform so young people are able to gain qualifications that are worth something to both students and potential employers.
But most of all we need to restore PRIDE in our young people and long term unemployed, that's about societal change and is a task we all share.
Published 5 July 2011