Speech
Disability Rights UK launch
Speech by the Rt Hon Maria Miller MP.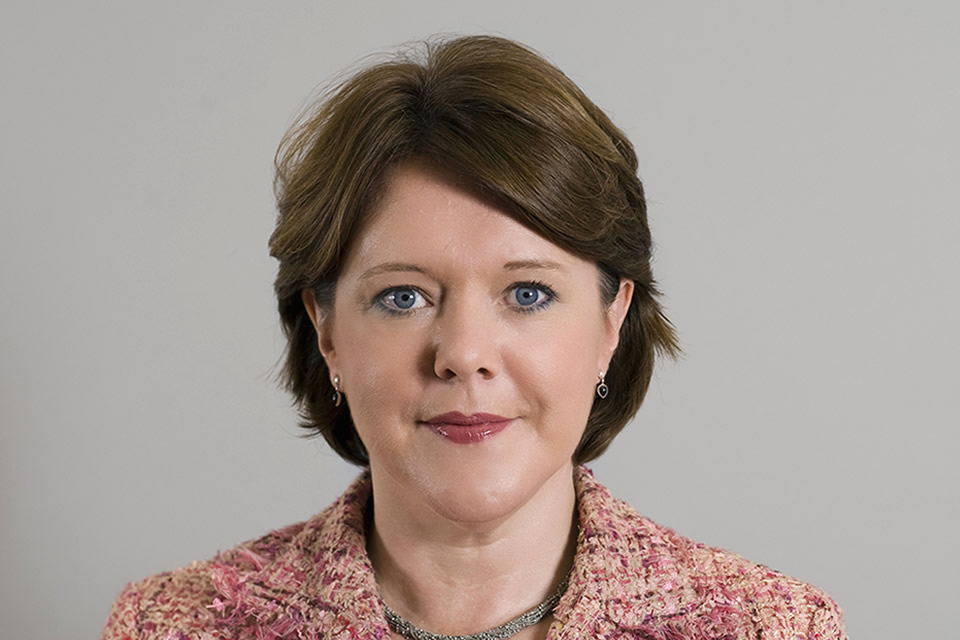 Thank you for inviting me here today at your launch.
I have no doubt that Disability Rights UK will make a massive difference to improving the lives of disabled people in Britain.
And I would like to congratulate Liz Sayce on her appointment as Chief Executive. It is well deserved.
Radar has been at forefront of disability rights movement for nearly a century.
The National Centre for Independent Living has helped give disabled people more choice and control over own lives.
Disability Alliance has also worked hard to relieve poverty and improve the living standards of disabled people.
Everybody in this room knows how much you have done for disabled people.
And I want to thank all three organisations for all that you have achieved.
I now believe as Disability Rights UK, you will be more powerful together, speaking with one voice.
This is a really important development and we should celebrate it.
In the workshops today you will have heard more details about how you and other organisations are already helping to shape Government policy.
But how do we get even more input from disabled people in the decision making process?
Well, we have developed the Access to Elected Office strategy. This will provide training, development and funding to help more disabled people become MPs, councillors and other elected posts.
And RADAR also has the Disability Dialogue scheme, to encourage disabled constituents and local disability organisations to engage in the democratic process.
I recently attended a reception hosted by RADAR to see how the scheme supports disabled people to feel more confident about meeting their MPs. And to give MPs of all parties increased confidence to communicate with and represent their disabled constituents effectively.
At every level we want to see individual disabled people driving change.
And because this is so important, we are investing an extra £3 million to help disabled people's user led organisations grow and develop.
These grassroots organisations have first hand experience of what disabled people really need.
And stronger, more robust organisations will give disabled people more influence.
Richard Watts from the Essex Coalition is helping get this project off the ground as joint National Lead with Independent Living and Office for Disability Issues [ODI].
In addition we have appointed 12 ambassadors representing all areas of England. Part of their role is to share expertise and best practice.
We are working to develop a pool of volunteer experts who can help with skills the organisations may lack, for example in human resources, business planning and financial management.
I want every disabled person to have access to a disabled people's user led organisation.
Because this is the kind of support individual disabled people need to deliver real independence so they can make their own choices, have full control over their lives and achieve their full potential.
Another way we are asking for disabled people to get involved, is on the disability strategy.
Working with ODI, we will provide a framework for discussion centred on three key principles:
realising aspirations
individual control, and 
changing attitudes and behaviours.
We will shortly publish a discussion paper so disabled people can give us their views and shape the future strategy.
And as I previously mentioned, you are already leading the way in putting disabled people at the forefront of the decision making process.
You have helped secure a more just and equal society for disabled people in the past.
And with the formation of Disability Rights UK I know you will continue to do the same in the future. 
And I wish you every success.
Published 22 November 2011