Speech
Disability Confident regional event – Birmingham
Working with employers to remove barriers, increase understanding and ensure that disabled people can fulfil their potential.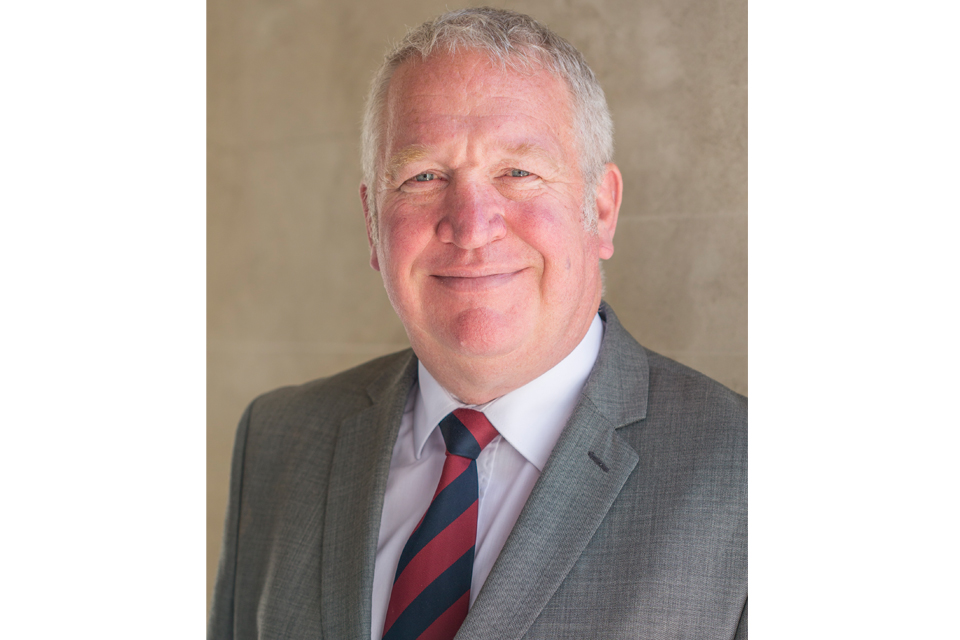 Thank you very much indeed Dawn and after listening to my life history there, it's quite frightening actually. What you don't know probably is the sort of thing that many of us don't put on our CVs.
One of the reasons I left school at 16 (and the word education for me before I was 16 was probably a stretch of the imagination), is because I was what was/is commonly known at school as disruptive, a pain in the butt, whatever else you want to describe it as. Now I didn't know at the time until I joined the army but part of the reason (and only part of the reason) is that I'm dyslexic. It was only once I was in the army that the army education corps discovered for me that I was dyslexic and ever since that moment I have actually had a huge amount of confidence in what my abilities have been and that is partly what we are going to be talking about today. It sounds very brilliant, I was in the Grenadier guards at 16 and all over the shop – I was at Buckingham Palace, I went to Kenya and I didn't make Lance Corporal ladies and gentleman; I wasn't a very good soldier but I had a lot of fun and that's all that matters.
You may have noticed a couple of things on the DVD: I'm not Esther [Esther McVey, Minister of State for Employment]. Esther has charisma and attributes which I don't have, and a drive because she is much younger than me, that I don't have. But one thing you may have noticed, Esther was the Parliamentary Under Secretary of State, in layman's terms, a junior Minister in the department. This was a promotion for me and a promotion for the whole portfolio. And at the same time the PM moved other things into my portfolio, in a common sense approach which we are going to talk about today. A whole area around common sense is that I have health and safety as well, and that is hugely important for the employers in the room and as we go round and communicate to others that the risk that people perceive about employing people with disabilities or long term illnesses is mostly a farce, it's not actually true and I hope we can bust some of those myths today.
The other thing I want to apologise for is this fungus on my face. It's actually Movember. For those men, we all know we get man flu and are not particularly good at seeing the doctor at times so if we can publicise the fact that men have real problems and don't go to the GP's often enough, looking rather silly in front of you today will be worthwhile not least we have raised £1000 or so.
What I want to say to you today – and civil servants in the back of the room will be panicking, as you notice I am not reading a speech because I rarely do – is actually, from the heart, thank you. Thank you to Dawn for having shared with us today, thank you to KPMG and all the other sponsors but thank you too for coming and listening and trying to work out how we can make things better for people that want to work. This is not about a legal obligation, this is not about from your point of view making you feel better, this is about being right, morally right in the 21st century.
Long before I was offered this job (I would like to think the Prime Minister knew this), I was involved in disability issues most of my adult life. My god-daughter is autistic, I'm a patron of several charities not least the Reach Out Project in my constituency which allows people to go on holidays on the Grand Union Canal away from mum and dad, away from wherever their environment is and actually get them some freedom and out into the community a lot more and just before, 3 weeks before…where's Tobi? If this lady talks to you ladies and gentleman…there's a lady over there called Tobi and if she talks to you be careful, she'll trap you. She came to see me and said "I have an idea to do with disabilities and jobs in the disability decorum", an invented name in my constituency where I live and ever since then we've been doing things.
About 3 weeks before the PM asked me to do this job, he said to me, and Tobi said to me, I've got an event I'd like to do…I've got ten people that want to work, have good CVs and need an opportunity. Would you invite some businesses in your constituency to a seminar and let these people present to them. So we did that in the middle of my constituency. Nine of those 10 had paid employment by the end of the week. Nine: why? Because we broke down those barriers. I understand that 10 now have paid employment so we are getting there.
And we will roll out, so this is the first of the regional events and then we want to roll out from here to the constituencies and we are going to use MPs of all colours, of all political persuasions to do that. If they won't, I'll name and shame them so we will get them all to do it, no problem in doing that. And we will actually roll this out around the community so that people get an opportunity to work. This is what it is all about.
Yesterday I had half an hour one to one with the Prime Minister and part of what we talked about is what we are here to talk about today. So he sends his thanks, he's leading this, he is driving this, it's the reason he promoted me, promoted the whole portfolio, he actually passionately believes in the opportunities we want to give to people with disabilities and long term illnesses. So please please, some of you might be shy, some of you won't as Dawn said, some of you would like to make a speech rather than ask a question, please don't, ask the question.
If you feel you do not have the confidence to ask a question here today, then ask it another way privately, but ask the question, as to is there an issue for why we can't actually employ people with the sorts of conditions I have just alluded to – because there is absolutely no reason why not. And what I'm determined to do is break down the barriers in my own department and come out across the community to make sure we give as much assistance as possible to you and to them so we can make this country a better place to live and work. When you go home tonight, the last thing you are going to say is I wish that politician had made a longer speech so I promise you I won't.
Thank you very much indeed.
Published 2 December 2013