Oral statement to Parliament
Counter terrorism and security powers review: statement by Theresa May
Counter terrorism and security powers review statement made to Parliament on 26 January 2011 by the Home Secretary Theresa May.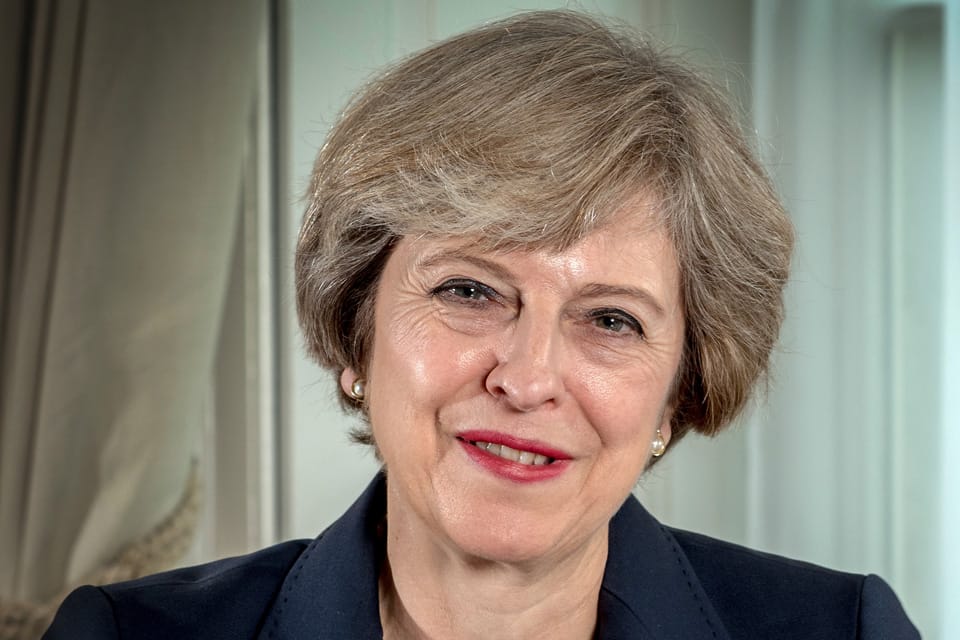 Home Secretary Theresa May gave this statement to Parliament on 26 January.
'With permission Mr Speaker, I would like to make a statement on the outcome of the review of counter-terrorism and security powers.
The review has taken place in the context of a threat from terrorism which is as serious as we have faced at any time. In dealing with that threat, it has been the consistent aim of this government not only to protect the security of our citizens but also the freedoms of us all.
We reviewed counter-terrorism legislation because too much of it was excessive and unnecessary. At times it gave the impression of criminalising entire communities. Some measures - such as the extraordinary attempt to increase the period of pre-charge detention for terrorist suspects to 90 days - were rightly defeated in Parliament. Others, such as the most draconian aspects of control orders, were defeated in the courts.
These measures undermined public confidence. So I am delighted that the Leader of the Opposition has made clear that he will support me in preventing the excessive use of state power.
I make no apology for the time that this review has taken - it has rightly been deliberate and thorough to ensure that we safeguard both security and our freedoms.
The review has taken account of all sides of the argument. It has received evidence from academic experts and civil society groups, from communities across the country and from the law enforcement and security agencies. I have, of course, consulted regularly with my Rt Hon Friend the Secretary of State for Northern Ireland. The Noble Lord Macdonald of River Glaven has provided independent oversight of the process.
He has had access to all relevant papers and has played an invaluable role in ensuring that all the evidence was given proper consideration. I would like to thank him for his contribution in ensuring that the recommendations of this review are not only fair but seen to be fair. I am laying the review, a summary of the public consultation and Lord Macdonald's report in the House.
On pre-charge detention, the government announced to the House last week that we would not renew the current legislation on extended pre-charge detention. This means that the sunset clause inserted by the last government has now brought the maximum period of pre-charge detention down to 14 days. The review sets out the detailed considerations leading to this conclusion.
The police, prosecutors and the government are clear that the normal maximum period of pre-charge detention should be 14 days. However, we recognise that in exceptional circumstance only this might need to be temporarily increased to 28 days. We will therefore draw up draft primary legislation to be introduced for parliamentary consideration only in such circumstances.
We will therefore publish a draft bill and propose that this be subject to pre-legislative scrutiny. I should make clear to the House that until it is repealed by the Freedom Bill, Section 25 of the Terrorism Act 2006 will remain on the statute book allowing the government to increase the maximum period to 28 days in an emergency, subject to Parliament's agreement.
There has therefore been no gap in our ability to seek Parliament's consent to increase the period of pre-charge detention should the need arise.
 
On the use of section 44 stop and search powers, I have concluded that the current provisions, which were found unlawful by the European Court of Human Rights, represented an unacceptable intrusion on an individual's human rights and must be repealed. But the evidence, particularly in Northern Ireland, has demonstrated that where there is a credible threat of an imminent terrorist attack, the absence of such powers might create a gap in the ability of the police to protect the public.
We therefore propose to repeal section 44 and to replace it with a tightly- defined power which would allow a senior police officer to make an authorisation of much more limited scope and duration for no-suspicion stop and search powers to prevent a terrorist attack where there is a specific threat. This targeted measure will also prevent the misuse of these powers against photographers, which I know was a significant concern with the previous regime.
On the Regulation of Investigatory Powers, we will implement our commitment to prevent the use of these powers by local authorities unless for the purpose of preventing serious crime and unless authorised by a magistrate.
In this context, surveillance - the most controversial power - will be authorised for offences which carry a custodial sentence of at least six months.
On the wider question of communications data - that is the who, when and where of a communication, but not the content - the government intends to ensure that as far as possible, it is only accessed through the revised Regulation of Investigatory Powers Act.
We will bring forward specific legislation to this effect in a future communications data bill.
This government is committed to tackling the promotion of division, hatred and violence in our society. We must expose and confront the bigoted ideology of the extremists and prosecute and punish those who step outside the law. The review considered whether counter-terrorism legislation should be amended to tackle groups which are not currently caught by the law but who still aim to spread their divisive and abhorrent messages.
After careful consideration, we have concluded that it would be disproportionate to widen counter-terrorism legislation to deal with these groups, however distasteful we find their views. To do so would have serious consequences for the basic principles of freedom of expression. We therefore propose to use existing legislation, as well as tackling them through our wider work to counter extremism and promote integration and participation in society.
On the deportation of foreign nationals suspected or known to have been involved in terrorist activity, the review found no evidence that this policy was inconsistent with the UK's human rights obligations and found that it was legitimate and necessary to seek to extend the arrangements to more countries which would include independent verification. As The Noble Lord, Lord Macdonald says, the government's engagement with other countries on these issues is likely to have a positive effect on their human rights records
Finally, on control orders the government has concluded that, for the foreseeable future, there is likely to be a small number of people who pose a real threat to our security, but who cannot currently be successfully prosecuted or deported. I want to be clear that prosecution, conviction and imprisonment, will always be our priority - the right place for a terrorist is a prison cell. But where successful prosecution or deportation is not immediately possible, no responsible government could allow these individuals to go freely about their terrorist activities.
We are also clear that the current control order regime is imperfect and has not been as effective as it should be. We therefore propose to repeal control orders. Instead, we will introduce a new package of measures which is better focused and has more targeted restrictions, supported by significantly increased resources for surveillance and other investigative tools. Restrictions that have an impact on an individual's ability to lead a normal life should be the minimum necessary, should be proportionate and should be clearly justified. The legislation we will bring forward will make clearer what restrictions can and cannot be imposed. These will be similar to some of the existing powers used in the civil justice system, for example to prevent sexual offences and domestic violence.
These 'terrorism prevention and investigation measures', will have a two year maximum time limit, which will clearly demonstrate that these are targeted, temporary measures and not to be used simply as a means of parking difficult cases indefinitely.
The measures will have to meet the evidential test of 'reasonable belief' that a person is or has been engaged in terrorism. This is higher than the test of 'reasonable suspicion' under the current regime.
Curfews will be replaced by an overnight residence requirement. Forcible relocation will be ended and replaced with the power to order more tightly-defined exclusions from particular areas, such as particular buildings or streets, but not entire boroughs.
Individuals will have greater access to communications, including to a mobile phone and to a home computer with internet access, subject to certain conditions, such as providing passwords. They will have greater freedom to associate. They will be free to work and study, subject again to restrictions necessary to protect the public. We will add the crucial power to prevent foreign travel.
These measures will be imposed by the Home Secretary with prior permission from the High Court required except in the most urgent cases.
The police will be under a strengthened legal duty to ensure that the person's conduct is kept under continual review with a view to bringing a prosecution and they will be required to inform the Home Secretary about the ongoing prospects for prosecution.
I have asked the incoming Independent Reviewer of Terrorism Legislation, David Anderson QC, to pay particular attention to these issues in his first report on the new regime and to make recommendations that he considers appropriate to ensure the new regime is working as intended.
I am also today laying a written ministerial statement outlining the next steps in the work to find a practical way to allow the use of intercept as evidence in court. We will repeal the current provisions which permit control orders with restrictions so severe that they would require the United Kingdom to derogate from the European Convention on Human Rights. I cannot imagine circumstances in which the Government would seek to introduce such draconian measures.
So the review I am announcing today will create a more focussed and flexible regime. However, in exceptional circumstances, faced with a very serious terrorist threat which we cannot manage by any other means, additional measures may be necessary. We want to prepare for this possibility while ensuring that such powers are only used when absolutely necessary.
So we will publish, but not introduce, legislation allowing more stringent measures, including curfews and further restrictions on communications, association and movement. These measures will require an even higher standard of proof to be met and would be introduced if in exceptional circumstances they were required to protect the public from the threat of terrorism.
We will invite the opposition to discuss this draft legislation with us on Privy Council terms. These powers would only be enacted with the agreement of both Houses of Parliament.
All of these measures will be accompanied by a significant increase in resources for the police and security and intelligence agencies to improve their surveillance and investigative capabilities. This will underpin the effectiveness of the regime and support he gathering of evidence admissible in court which could lead to a successful prosecution.
We will bring forward legislation to introduce the new regime in the coming weeks. We want to give Parliament the opportunity to properly scrutinise our proposals. I am sure the whole House would agree that in the past, too many laws in this area were rushed through without the opportunity for adequate debate and consideration. So while Parliament considers that legislation, we will renew the current regime to the end of the year. Many of the other measures I have outlined will be brought forward in the forthcoming Protection of Freedom Bill.
Mr Speaker, I would like to finish by thanking the police and the Security services for the tremendous work they do to keep our country safe. The measures I have outlined today will help them continue to ensure our safety and security at the same time as we restore our civil liberties. They are in keeping with British values and our commitment to freedom, fairness and the rule of law. They will restore public confidence in counterterrorism legislation and it is my hope they will form the basis of an enduring political consensus.
I commend this statement to the House.'
Published 26 January 2011